CalmSunday With Bonny Atuhwera: They fell for each other — hard. Love at first sight and a match made in heaven. He was a bit older, divorced, and a father of two boys. She didn't mind. Seeing how good he was with his sons and their mother only made her love him more. When she told him she would love to have children with him one day, his response disappointed her.
"I have two children, and that is enough for me. I love you, and I want to give you everything you want, but I don't want to have another child." Even though there was still plenty of love, respect, and fun, they broke up. She didn't want to give up on her dream to have a family of her own, and he didn't want to put another child in the world. They decided going no-contact would be best.
It might not be a surprise to learn that it didn't work. They'd run into each other in town, stop by each other`s house because they "happened to be in the neighborhood," and drunk dialed to confess their undying love. At most of these encounters, they'd end up in bed together. Because they couldn't stay away from each other, they decided to become friends with benefits.

After a couple of months, they started getting into fights. Neither of them wanted to be friends with benefits; they wanted to be in a proper relationship and build a future together. But she still wanted a baby to be part of that future. And he didn't. They broke up again for good this time. She stopped taking the pill after they broke up. The side effects had always been bothersome, and since she wasn't seeing anyone, there was no reason to keep taking it.
A couple of months later, they ended up in bed again. She told him she wasn't on birth control. He said he would be careful — but he wasn't. He exploded in rage when she told him she was pregnant and told her to get an abortion. She refused. She told him she was keeping the baby, and he didn't have to contribute anything.
That was the last time they saw each other. Their son is turning 14 this summer, and he has never seen his father. People say she "trapped" him into having a baby. People say she stopped taking the pill on purpose. People say all kinds of awful things about her and express sympathy for him.
But all I wonder is — if you know your ex is still in love with you, she desperately wants to have a kid, and she isn't on birth control — why do you have unprotected sex with her? Why have sex with her at all if you don't want to have a baby with her? If you are so sure you don't want to have more children, why not get a vasectomy? How is she an evil baby-trapper, and he the poor victim? All he had to do to not get trapped, is keep his semen to himself.
Not getting baby-trapped is easy
Yes, some women are capable of puncturing condoms and lying about being on the pill or having an IUD. Yes, they do this on purpose to have a baby with someone who doesn't want to have a baby. A "trap" if you will. Some women do this because they're afraid their partner is going to leave them. Some do it just because they want to have a baby and don't necessarily want anything from the man in question. So, they use him as an involuntary sperm donor.
And then there is the woman who has financial motives to get pregnant — find a rich guy, have a baby, and let him pay for her luxury lifestyle. I always get annoyed when people talk about conniving women baby-trapping an innocent man. A woman can't just get pregnant; a man has to impregnate her. And the only reason women can "trap" men is that men make us responsible for contraception.
Not getting baby-trapped is easy. Don't get your sperm near a woman you don't want to have a baby with. She can't get pregnant without your little swimmers. Make sure you wear a condom or get a vasectomy if you don't want to have any (more) children at all. Check your condom before and after use for tears or leakage. Condoms have an expiration date, so be sure to check that too.
And even if you use a condom, that doesn't offer 100% protection. The pill and IUD aren't 100% safe either. So even though you've been safe, sex can always lead to an unplanned pregnancy, and in the rare cases where that happens, it's not the woman's "fault," even though everybody holds her responsible. So the next time you want to judge a woman for baby-trapping a man, you might want to ask yourself why this man was putting his sperm near a woman he doesn't want to have a baby with.
Author Profile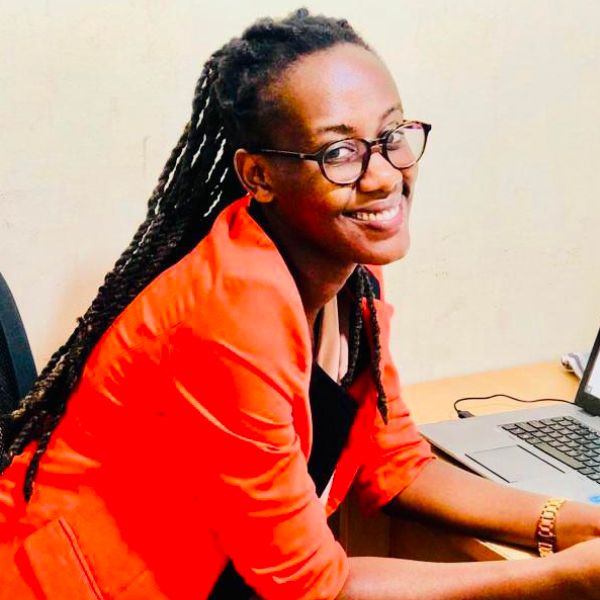 Joan Atuhwera is a Business Administration Graduate, a Human Rights activist and writer with over five years' experience in pursuing justice for others via her keyboard. She can also be reached via email: [email protected] or WhatsApp +256774334595