By Stephen Kasozi Muwambi
The sex-maniac is the country director for Zydus Cadila AP, a reputed global drug manufacturing company that is based in India.

His name is Sachin Shasnikany Kalkarne. Sachin is said to be officially married. But this fact and possibly high libido did not stop the man from betraying his said wife. He staked millions of money in exchange for sex with a Rwandese gazelle.
The love-smitten Sachini even wrote an agreement undertaking to pay the amount in question to one Angel Mutonyi Didi. The cash-for-sex contract has since LEAKED to us thereby selling away the man who authored it.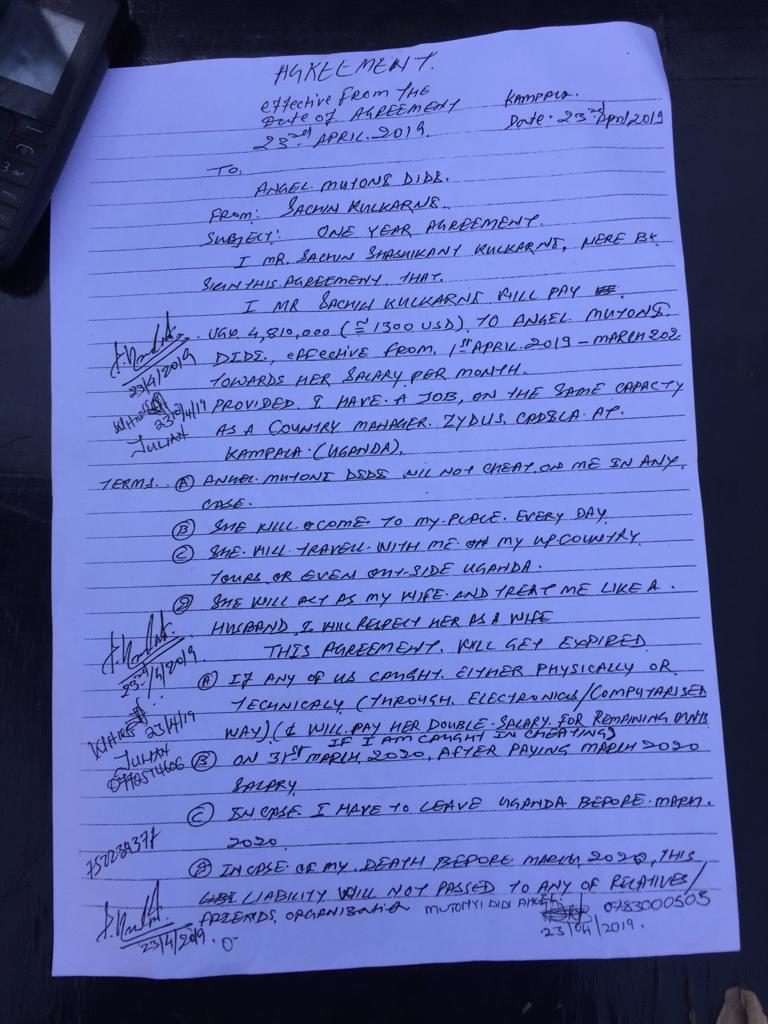 Firmly in our grip is the agreement dated APRIL 23, 2019. The one page document reads like a love-letter from the author to the Rwandan belle.
Through the agreement, Sachin is professing UNDYING LOVE for ANGEL so much so that he undertakes to part with a MONTHLY STIPEND of up to 4,810,000/- in order to have a piece of the wonder belle. He is even willing to pay up to 57,720,000/- in order to enjoy a FULL YEAR of sex with the lady in question.
"I Mr Sachini Kalkarne will pay UGX4, 810,000(USD1300) to Angel Muyoni Dide effective from April 1, 2019 to March 2020 towards her salary per month (Jeez!). In return, Angel would be visiting Sachini on a daily basis and she would be vending her pussy solely to the paying master.
In order to enjoy uninterrupted sex, Sachini writes, "She will act as my wife and treat me like a husband and I will respect her as a wife. She will travel with me on my upcountry tours or even outside Uganda."
Bearing the signatures of Sachini, Angel and Julian as witness as well as the telephone contacts of the parties therein, the document has clauses indicating situations that would lead to its invalidation. They include cheating on behalf of Sachini who would pay double the monthly stipend in fine to Angel. The clause also applies to Angel only that she would not have to pay anything in case she is caught in infidelity.
The other condition is when Sachini is leaving Uganda. In case of death of Sachini, the agreement would cease immediately. "In case of my death before March 2020, this liability will not be passed to my relatives, friends or organization," he writes.
Be that as it may, Sachini has since FILED a complaint with Kira police station, accusing Angel of threatening him. But sources close to Angel intimate that Sachini is filing the case in order to avoid meeting the terms of the agreement after enjoying the goodies of the lady.
"He wants to have a soft landing. He is seeking to escape from his liabilities under the agreement," is how the sources are arguing. Angel refused to say much when we contacted her. She stopped at admitting being privy to the contract at hand before shying away from offering more details. She referred us to her brother, and or her. Lawyers.
On contacting Julian, the witness, she told us to talk to a one Yusuf, the aide to Mr. Sachin. Yusuf indeed contacted us and confessed knowledge of the agreement.
He further told us that Angel had since written another agreement CONTRADICTING herself. But he neither provided the second agreement nor read its details to us.
What followed was a call to us from a top intelligence officer warning us to go slow on the issue to avoid DIRE consequences. We have since chosen to bite the bullet and here comes the story. Watch this space…
Author Profile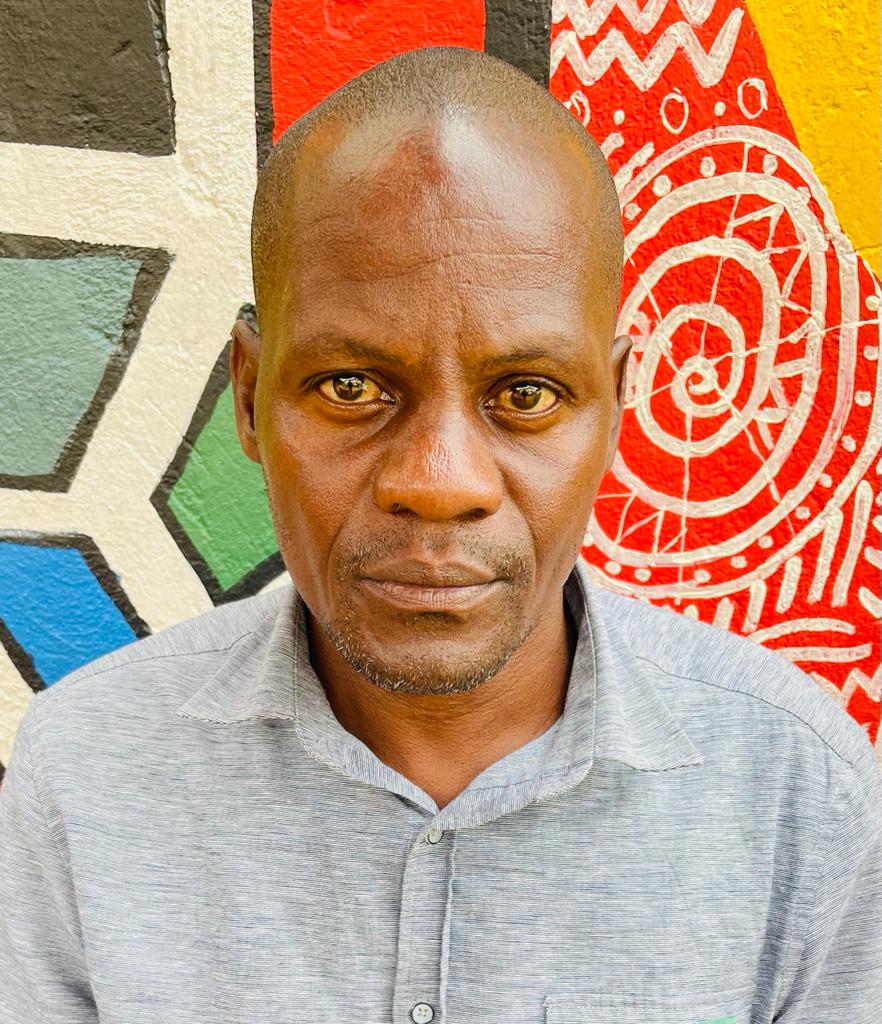 Mr. Stephen Kasozi Muwambi is a seasoned crime investigative writer, majoring in judicial-based stories. His two decades' experience as a senior investigative journalist has made him one of the best to reckon on in Uganda. He can also be reached via [email protected]