KAMPALA, Uganda: After making ludicrous assertions that the man he claims to be his biological father is of unsound mind, city lawyer Jordan Kiwanuka Ssebuliba is now involving the Uganda Police Force in his quest to hold onto tycoon Mohan Kiwanuka's vast properties, some located in the prime Kololo, Nakasero as well as Naguru areas.
The Investigator can exclusively report that Mohan woke up on October 10th to find armed members of the Uganda Police deployed at three of his properties in Nakasero and Kololo. The properties in question are comprised in Plots 10A and 10B in upper Nakasero as well as Plots 21-29 Golf Course Road in Kololo.
Mohan had scheduled the day for purposes of handing over the properties to new tenants after the High court disallowed Jordan's request to move him out of his business empire and instead appoint him the chief administrator. Jordan was hitherto using space at one of the properties for his law chambers known as AEGIS while he is renting out the rest.

Mohan accuses Jordan of collecting rent as well as occupying his buildings for ten years without remitting any penny to him. The rent said to be due and owing from Jordan is assessed to be in billions of shillings. This is one of the reasons, the other being that at 43, Jordan is a mature man capable of fending for himself.
And it is not to mention the reported contention that he is not his legitimate son. The tycoon wants him (Jordan) to vacate his properties so that he can renovate and rent them out for family purposeful gain. After police entered the fray, Mohan wrote to the Inspector of Police of Police Martin Okoth Ocholla seeking to know where the force he heads derives the authority to invade his private property.
"We strongly protest the actions of the Police to invade a private property without lawful basis. We further would like to be informed of what interest the Police may have in our properties," Mohan writes, meticulously putting to shame his 'son's claims that he is of unsound mind.
The property mogul goes on to warn Police that he would be dragging them to court if he doesn't hear from them soon, as far as the interference in the private matter is concerned. The protest is copied to the area MP as well as Ocholla's Deputy, Sabiiti Muzeeyi.
Jordan has been untiring in holding onto Mohan's business empire. He started by going to court to have the old man declared to be of unsound mind. The trick was to have his 'father' out of his businesses. This was after Mohan issued Jordan an eviction order on account of mismanagement of the properties.
Jordan lost the court endeavor in this regard. He then sought to stop the repossession and renovation of Plot 10 and Plot B along Aki Bua Road in Nakasero as well as other properties on Golf Course road, but Justice Musa Ssekana ruled against him.
This could be the reason why he is now desperately using the Uganda Police to further his apparently illegal action of holding onto property that is owned by another man, whether his father not withstanding since he himself is of age.
But even before deploying Police, Jordan had tried to use Kampala Capital City Authority to stop Mohan from evicting him to pave way for the renovation of the properties in question. This is evidenced by a letter he wrote to KCCA on October 3rd asking the authority to halt any development on the properties. Jordan's such bid failed though.
The Director Physical Planning of KCCA, Moses K. Atwiine wrote back on October 8th telling him that he could not interfere in the matter since Justice Musa Ssekaana had found no merit in his objections before. This was in reference to Ssekaana's rulings issued on September 18th and September 27th 2019. We contend that the lawyer in Jordan ought to have known better than going behind High Court in a bid to obtain parallel orders.
The above maneuvers aside, there have also been attempts by people on Jordan's ship to play to the gallery. For instance, his mother, Beatrice Luyiga Kavuma has since issued a missive to the press saying his son and other children are victims of Mohan's other wife, Maria Kiwanuka, the former minister of finance.
They claim Maria wants to grab the family wealth all by herself. Though without proven evidence, Beatrice alleges that it is Maria who has been ordering Mohan around with the view of grabbing all his properties. According to Beatrice, Mohan is a man of unsound mind and that Maria has since taken advantage of the old man's supposed ill health to lay claim to the family wealth. "This is far-fetched an accusation since Maria hasn't shown interest in any properties," said a friend.
And Mohan also strongly denies these accusations saying he is the one in the driving seat as far as his businesses are concerned and that he is vested with all the legal rights to manage his properties. "By pleading to Court to declare me a vegetable in a bid to grab family properties, Jordan declares me a dead man. I will show him I am alive and kicking," the soft-spoken tycoon is quoted telling several friends thronging his Prince Drive premised home in Kololo.
Efforts to reach the Uganda Police Force's mouthpiece Fred Enanga were futile as he was reported busy on a Talk Show. Also, IGP Okoth Ocholla and the Deputy Muzeeyi Sabiiti were unreachable as their known numbers went through unanswered all the time we tried them before filing this report.
Author Profile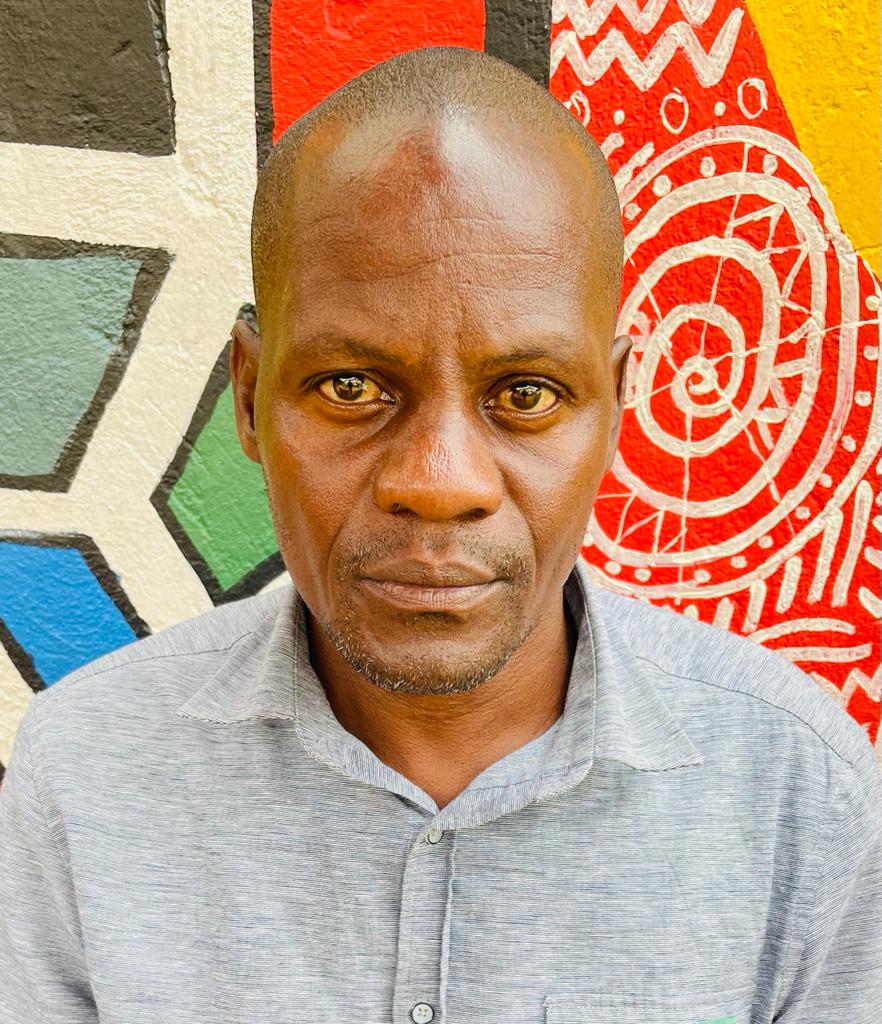 Mr. Stephen Kasozi Muwambi is a seasoned crime investigative writer, majoring in judicial-based stories. His two decades' experience as a senior investigative journalist has made him one of the best to reckon on in Uganda. He can also be reached via [email protected]