By Amon Baita
Advertorial: Muyenga based labor recruiting company-Middle East Consultants Ltd has scooped a long term lucrative deal to supply at least 1,000 Ugandans annually to work as motor vehicle/cycle food delivery staff for the world fast food giant- McDonald's – Saudi Arabia.
According to Andrew Sseguya, Middle East Consultants Ltd Company's Public Relations Officer, the interviews for the above jobs kicked off Saturday morning at their Muyenga based head offices.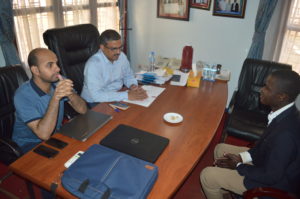 The company is seeking to recruit the first batch of 400 young Ugandan males between the ages 22-35yrs, who are likely to fly out of the country early January 2020 to work in the city of Riyadh-Saudi Arabia.
Sseguya says that scooping this deal with McDonald's was not an easy task for Middle East Consultants because the vetting process was very competitive since many Ugandan Companies and firms from other countries had all shown interests by bidding.
"We are glad that we are ending 2019 with good news yet again that McDonald's chose us as the best company with capacity to efficiently recruit a big number of candidates among those other companies that had applied for this contract," Sseguya boasted.
He added that in the signed contract, Middle East Consultants is supposed to be recruiting for McDonald's a number of Ugandans for ready employment every after 3 months.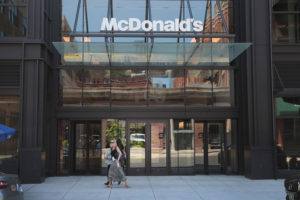 He said one thing that makes this offer exceptional is that it comes with free visas and air tickets for candidates who will be earning Shs1.3M per month, coupled with a number of other benefits like free meals, accommodation, clothing and transportation to and from the work place.
The nature of the jobs is that the candidate works for 9hours in a day and any extra time worked is paid as over time. Sseguya revealed that candidates are recruited on the basis of one having good Spoken English as a key factor.
This is without necessarily focusing on the level of education. They will be signing a two year renewable contract which attracts a two months payable leave and gratuity after completion of the contract when the candidate doesn't want to renew.
It should be noted that this is the first time big global companies based in Saudi Arabia are starting to bring their heads out to recruit Ugandans for employment ever since the general labor bilateral agreements between both governments were signed last, focusing on both professional and manual labor.
Many companies have been involved in domestic workers supply since the domestic workers bilateral agreement had been signed earlier as most of the big companies seem to have been taking time to study content of the MOUs between both governments.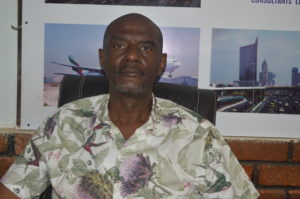 According to one female Arabic Interviewer we talked to on the sidelines of the ongoing interviews in Muyenga, but declined to give us her particulars as she wasn't in position to speak on behalf of her company, Middle East Consultants was picked because of the many recommendations that came from UAE based companies and businessmen.
She said those backing Middle East pose it as a company that has been known for long in the gulf as efficient, transparent and reputable with capacity to execute any task of recruiting and supplying Ugandans to any company in the world.
McDonald's is the world's largest restaurant chain by revenue, serving over 69 million customers daily in over 100 countries across 37,855 outlets as of 2018. Its headquarters are based in Chicago, USA.