Developing Story: Kampala City businessman Godfrey Kirumira and a fellow tycoon, James Kibuuka Mulowooza of famous Mulowooza Construction Company Ltd have been known friends and or acquaintances for quite a long time. However, the former's insatiable love for land is not letting their relationship flourish anymore, the Investigator exclusively report.
Also the Chairman for 'Bagagga Kwagalana' group of the haves in the capital city, Kirumira has lately been in the media for none but controversial land matters. The latest is when he prevailed over the all-powerful Minister of Security Gen. Elly Tumwine to publicly go against a fellow army General, Lt. Gen. Charles Angina, with all the arrogance in his reach. This, all in the name of protecting Kirumira's interest. That he had earlier been beaten and nearly stripped by angry mob over the same land is a public secret.
And about a month ago, a lengthy dossier went viral on social media and print tabloids, depicting a city tycoon at whose mercy relied some individuals' lives over land disputes. Among the people lined was James Kibuuka Mulowooza. Whereas the innuendo-smitten dossier never mentioned the tycoon, social media posts reckoned it was Kirumira. To confirm these allegations, we went down to work.

Information gathered is that indeed, Kirumira and Mulowooza's relations are no longer at ease. This is so, even with the former keeping in the background and parading in his place, Gideon Kirumira, his son, at the vanguard. It is a do-or-die mission aimed at Mulowooza retaining, or Kirumira grabbing the land comprised in Mawokota Block 107, Plot 1 and 3.
It all started with Gideon Kirumira filing a complaint with the much feared Presidential Anti-Corruption Unit headed by Lt. Col. Edith Nakalema, on January 2018. Gideon had been arrested by Mpigi police upon his 'visit' at the disputed property at Namwabula village. He claim to have bought the 400 acres through his sister Brenda Kirumira Namugga, from a one Leo Lule Kimalempaka, in August 2018.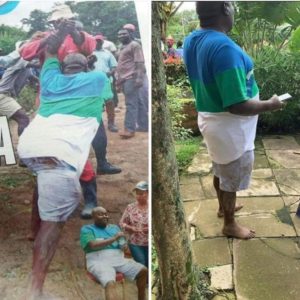 In the complaint, he asserts how he and his family backup went to open boundaries, only to find policemen guarding the property they claimed belong to Ministry of Energy. Kirumira however brags how he, even with the police's resistance, opened the boundaries anyway. He further reveals how he had plot 1 sliced into more plots namely; 16, 17, 18 and 19.
Even with opening boundaries, claiming ownership and boasting of the titles' custody, Kirumira Jnr is branded an impersonator and illegal claimant of the property which, we gathered, Ministry of Energy not only owns but already placed it in custody and use of Uganda National Oil Company (UNOC). Records have it that Ministry of Energy purchased this land from Mulowooza's Ssese Habitats Resort Limited, presented by Mulowooza & Brothers Ltd. The latter bought the land way back in 2008.
Digging further for what could have attracted the Kirumiras' interest in this particular land, which had changed hands over years to belong to Government, we partially got the answers from Ministry of Energy Permanent Secretary, Prisca Boonabantu's letter to her counterpart in Ministry of Lands over the matter. This letter was prompted by Kirumiras sudden desire for the property ownership.
"The above land was gazetted under the Land Acquisition (Kenya-Uganda Oil Pipeline Extension Project) Statutory Instrument Number 54 of 2009 for the development of a storage terminal and subsequently acquired by Government of Uganda through the Ministry of Energy and Mineral Development," reads in part, Boonabantu's letter. Documents available clearly indicate how Mulowooza had acquired the land over a year before Government picked interest in the same.
Boonabantu further explains that her Ministry had since authorized Uganda National Oil Company Limited to develop the land and that the same had already commenced preparations for development at the property where, construction and operation of a petro-chemical products storage and distribution terminal is already underway.
In the letter titled "Illegal claim of ownership of freehold register Volume 29 Folio 4 Block 107 Plot 7 Land at Namwambula, Mawokota, Mpigi District," Boonabantu proceeds to accuse Kirumiras of "illegal actions"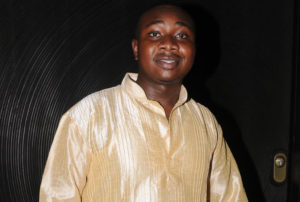 aimed at "jeopardizing the efforts of Government in developing the petroleum products storage and distribution terminal which is a key component in the commercialization of Uganda's oil and development sector."
She winds up requesting her counterpart to ascertain and clarify the legality of Kirumiras' illegal claims" of ownership. Trust the mafia in Country Uganda. Whereas Boonabantu's letter puts the matter in a self-explanatory position, the Kirumiras had long sliced the land in different plots, supposedly with the help of some individuals in the Ministry of Lands.
Replying to both Boonabantu and Lt. Col. Edith Nakalema's letters to her Ministry, the outgoing Minister of lands Betty Amongi made an unbelievable but existing revelation. Whereas the land being discussed is soiled in one piece at Nabwabula in Mpigi District, available documents show several pieces of land with different plot numbers on the same block… Watch this space…