In a battle akin to one that brought a catapult-totting David face to face with a giant in Goliath, a teen of 19-years and the youngest ever to do so in Uganda's history, has thrown the hat in the ring seeking to unseat President Yoweri Kaguta Museveni.
Museveni has been in power for three decades. No Ugandan president has ever accomplished this exploit previously. Matter of fact, Museveni has ruled Uganda longer than all the past presidents combined. He has in between, stood and crushed established politicians such as Islander, Dr. Paulo Kawanga Ssemwogerere, son of Rwakabengo, Dr Kiiza Besigye as well as Baraka Obama's Harvard University contemporary, Olara Otunnu, to mention but a few!
The son of Kaguta comes to the 2021 polls with the advantage of incumbency that comes with huge financial resources to dish out to the electorate at a whim as well as tools of coercion not to mention decades of experience at the job (polls).

It would therefore appear a task of monumental proportions for a boy of 19 years to face off with an opponent of Museveni's intimidating stature and experience as well as financial clout let alone routing him.
Well, Humphrey Hillary Kaweesa isn't scared by Museveni's intimidating credentials. He is resolute in his desire to floor a man fit to be his ancestor in exactly the same fashion David of the catapult floored Goliath of the massive muscles.
"I have been a big dreamer and an achiever," muses the senior six holiday maker. Kaweesi was a student of Mengo SS. "Why not, I have all the qualifications to stand for the presidency," he stated after picking the presidential nomination forms from the electoral commission. But which credentials? The lanky vacist says he is 19 years of age, he attained three principal passes at A-Level and a Ugandan. He says those qualifications make him good to go for the big office in the land.
For starters, the Ugandan Parliament in a bid to scrap the age limit from the country's constitution in order to allow Museveni to stand for power beyond 75 years, also allowed Ugandans of 18 years to run for State House. This means, Kaweesa is perfectly in order to live his dream of becoming the next Head of State.
By way of experience, Kaweesa reveals how he has been a counselor for long and particularly a class counselor at his former school, Mengo SS. Does he have the 20 million Uganda shillings anyone dreaming of standing for the presidency must pay to the electoral commission before being allowed to do so"? Kaweesa is thinking of collecting the required fees from like-minded Ugandans.
The entry of Kaweesa into the presidential race, drives to 19 the number of people who have picked nomination papers in a bid to unseat the incumbent holder of the office, Museveni.
The teen enters the ring at a time when perennial presidential, Dr Kiiza Besigye has developed defeat fatigue and hence decided to call it quits. Aside from the defeat fatigue, Besigye has also been under a lot of pressure to quit the race for other candidates after losing four times in a row to Museveni.
Maj. Gen Mugisha Muntu has not given any serious hint he is going to stand for the presidency in 2021 nor has the leader of DP, Norbert Mao. The two are rumored to be weighing the possibility of throwing their weight behind the candidature of Bobi Wine whose real name is Robert Kyagulanyi who has proved over time to be a promising candidate than any other opposition candidate.
But Bobi Wine's candidature has come under challenge recently. Some people have dragged him to the electoral commission accusing him of stealing a registered political party which he later changed to National Unity Platform (NUP) which vehicle he intends to campaign through to further his presidential ambitions.
Yet a group of other people have gone to the electoral body and petitioned it to direct Bobi to drop the red color which is one of the official colors of people power and by extension NUP. Then, Lawyer Male Mabirizi also joined the storm seeking to sweep Bobi out of the presidential race by filing a petition alleging that there is something fishily about the academic credential the man of People Power gave to the electoral commission.
Since the big boys are shy about facing Museveni in 2021 and now that Bobi Wine who was the face of the wave of change is under attack from gangsters wishing to block him, could it be the reason why people such as Kaweesa have now chosen to take it upon themselves to come out and cause the much needed change?
After all this is exactly what young people such as Museveni and others did in 1980 when older politicians decided to sit by lamenting about the excesses of the rulers of the day instead of taking action to bring the bad rule to an end.
But, the possibility that Kaweesa has decided to take on Museveni in order to tap into the big publicity that comes with it, cannot be dismissed in entirety. Being a teen, journalists from here and abroad are going to fall over each other to get a news bite from a boy who has had the audacity to face the Goliath in Museveni.
I dare say this one is a stunt by Kaweesa, I shall not be surprised if he stops at picking the nomination forms and doesn't return them to the electoral commission for final vetting.
Author Profile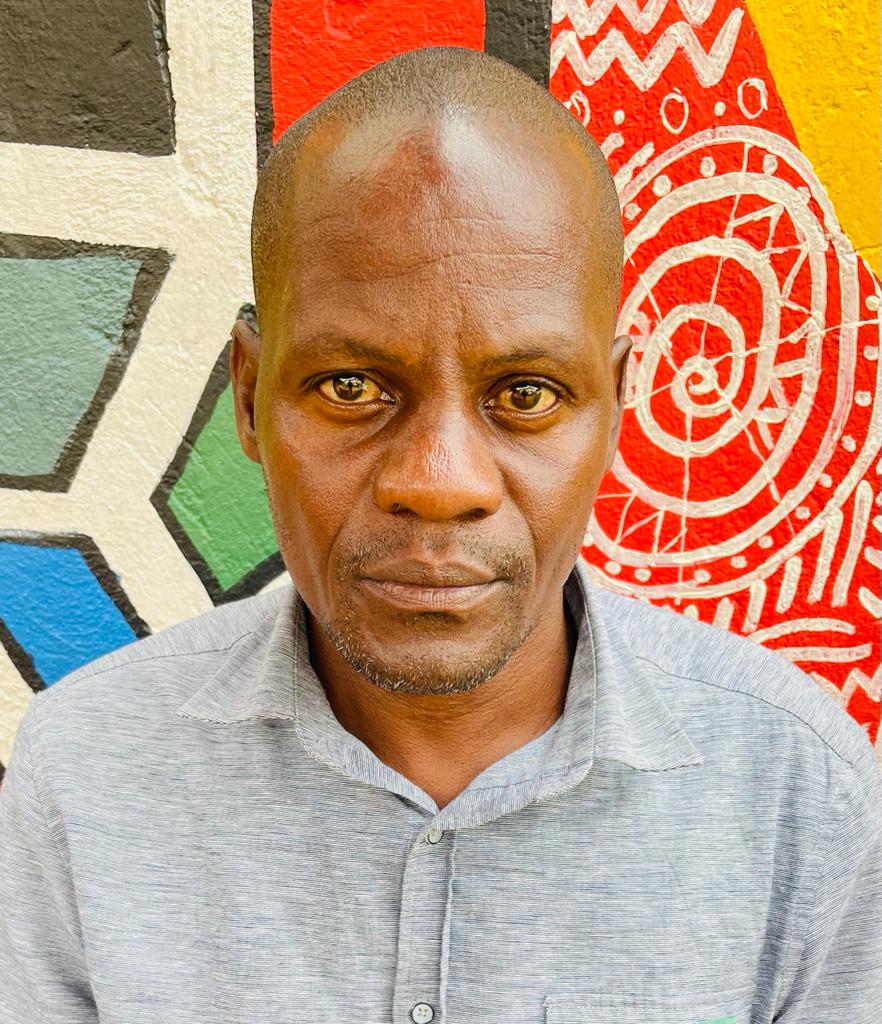 Mr. Stephen Kasozi Muwambi is a seasoned crime investigative writer, majoring in judicial-based stories. His two decades' experience as a senior investigative journalist has made him one of the best to reckon on in Uganda. He can also be reached via [email protected]