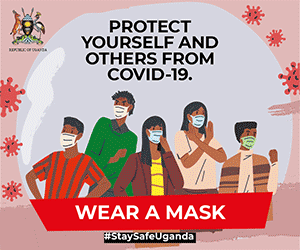 THE INTERVIEW: On Friday August 7th 2020, Equity Bank, through its agents advertised the sale of Simbamannyo properties including Simbamannyo House and Afrique Suits Hotel Mutungo. Without wasting time, Simbamannyo trotted to Court and sued Equity Bank and another for breach of trust, immoral and illegal conduct as well as greedy practices. But the Bank proceeded with the sale, even when the lawsuit was and is still ongoing.
The case being handled by Muwema and Co. Advocates attracted our attention. We started reporting about it to the detriment of Dr. Sudhir Ruparelia, the man who questionably bought the property from the Bank. Indeed, on knowing about this interview, he went to his WhatsApp broadcast to lament thus; "He hopes to sensationise (whatever this means) with some sort of story from this interview. But like any story, 7 days and everyone has forgotten," wrote the poor honorary Doctor.
Equity Bank's posture was not only scandalous, particularly during this Covid time, but also outright contemptuous of the presidential directive that all banks must not foreclose on loans during the Pandemic! With these incidents raising more questions than answers, we, last week on Tuesday elected to have a one on one with the Simbamannyo Estates' proprietor, Arch. Peter Kamya and below are the excerpts:
"This must have been in the hope of upstaging the court process and embarrassing Simbamannyo as well as causing unnecessary alarm and despondence in the public domain," said my guide, Counsel Arnold, as we negotiated the corners snaking through the southeast premised suburb of Kampala Capital. Arnold is one of Arch. Kamya's lawyers from Muwema & Co. Advocates.
One by one, the busy roadside kiosks and tidy shops of Mutungo trading centre kept paving way, revealing a narrow but well attended to tarmacked lane with neat green on either side that offered abundant cologne breeze; welcome to leafy Mutungo Hill. At a black gate, Arnold beckoned me to pull over.
The compound is an airy flourishing greenery. Medicinal plants everywhere capture my attention but Arnold seems without much time. He leads me to the right side where a gentleman in his mid-60s and a lady, slightly below his age, are seated at the balcony of a simple but elegantly molded family house. This is Arch. Peter Kamya (APK) and his wife, Dr. …Kamya. After pleasantries, I, for The Investigator (TI), get down to business.
TI: Enough has been told about Simbamannyo escapades. Briefly, you acquired a loan, failed to pay and the Bank sold the mortgage. This has been but one in millions that have faced the same. What then, makes yours so different?
APK: It was on the 20th day of August 2012 when Equity bank granted us a loan facility of USD 6.0m. This facility was to finance construction of this Hotel (he points at the towering structure up on his right-hand side). Though it's adjacent to this family home, it is on paper, actually detached and comprised of Kyaddondo Block 237 Plot 95.
Under this facility, we were told that Equity Bank Kenya was lender number one who advanced USD2.5m. Then they said that the remainder of the loan, which is USD3.5m was lent to us by Equity Bank Uganda! This means the loan was disbursed by two banks. However, we started servicing the above loan but ran into difficulties with it.
TI: It's common for people to get difficulties with paying their loans but that doesn't render them unable to recover their mortgages. What type of hardships brought you to this level of giving up?
APK: We didn't give up and that's why we are in court to-date. Difficulties were due to the banks' unlawful debiting of the loan account with a fabricated and unexplained amount plus uncertain interest charges leading to the accumulation of colossal arrears.
When we started questioning this unfortunate state of affairs, Equity Bank introduced a sweetener which seemed a good idea. They suggested I could sell the land I owned in Munyonyo and use the proceeds to clear the accumulated arrears and also, part of the loan. The Bank subsequently brokered a deal with some Eritrean investors, the Bahamas group, to buy the seven-acre land for UGX. 5.5 billion.
Equity bank supposedly offered Bahamas a loan to buy the land and were requested to put down a deposit equivalent to 40%, which is UGX1.3Bn. I never saw the loan offer nor the agreement but that was not my concern. Nevertheless, the Bahamas group paid the bank to clear the accumulated arrears. Unfortunately, EQUITY bank never followed through with their said loan to them.
It seems the Eritreans knew the bank had negated on the loan because they never pushed the bank to write a letter of comfort as is the normal practice to Arc Kamya to confirm that indeed they, (the bank), would pay the balance. When I contacted the Bahamas, they promised to find the money from their internal resources and that I should not bother with the bank anymore.
TI: Did they eventually pay?
APK: My friend, I waited a whole three years and the money never came. We even offered to sell the Bahamas part of the land but they failed to come up with the money. Instead, they lodged a caveat on the land requesting for refund of the deposit they had made.
I then, asked them to lift the caveat so that I could sell part of the land and refund their money but they refused. We therefore terminated the contract after a whole three years of haggling with them. They resorted to the courts wherefore I let the law take its course.
TI: And how did the Bahamas games affect the loan facility?
APK: After clearing the arrears, yet without covering any part of the loan because they had abandoned the deal with the Bahamas, they (Equity bank) continued their predatory activities! We were therefore forced to take them to court challenging the unlawful debiting of their loan account with fabricated and unexplained amounts and uncertain interest charges that led to the accumulation of such colossal arrears. We sought and obtained an injunction restraining Equity Bank from selling the securities.
TI: But they sold them anyway?
APK: Yes, because it was a well-planned game. You see, the High Court granted the injunction but on condition that Simbamannyo deposits 30% of the debt. We filed a constitutional petition against Equity and the Attorney General, challenging the constitutionality of this condition. Our case was that by demanding pre-payment of 30% of the disputed debt, our constitutional presumption of innocence was being eroded.
TI: And the securities were sold anyway. What went wrong at the Constitutional Court?
APK: As we were still at it, probably in an effort to stop the escalation of the court case, both Equity Bank Uganda and their colleagues in Kenya brokered a new deal with a foreign bank (Bank One). They convinced us to get another loan of USD10m at a friendly 6% profit and off the old loan with them (Equity Bank). By this time, the total amount of the loan stood at USD7, 195,877. The decision to borrow an amount far in excess of the USD7, 195,877 was dictated and influenced by Equity Bank with tacit approval of the foreign bank. Scarcely did I know that this was a poisoned chalice.
TI: It was you to borrow and your property at stake. How would the bank dictate?
APK: These Banks (Equity Uganda and Kenya) compelled us to take the loan by means of undue influence because at the time of the refinancing deal, they had taken foreclosure measures on the mortgage and was actively threatening to liquidate and sell the Simbamannyo securities by public auction. In fear of those adverse actions, we yielded and accepted the Bank One loan offer. It came through on the 16th November, 2017 for purposes of refinancing the existing loans.
TI: Bank One gave you a loan to settle both Equity Uganda and Kenya. But the securities were sold anyway! Don't you find this confusing?
APK: The three Banks stood in a stronger financial position as lenders and they intimidated, dominated, took advantage of and exploited our weaker position as borrowers, by making us enter into the illegal and predatory loan agreements. This development largely meant to benefit them and their brokers but to our great disadvantage. Equity Bank falsely and dishonestly represented that they had granted a loan to us whereas not. They induced us to sign a fictitious loan facility with the intention to disguise, diminish, obscure or conceal a material fact of the Bank One illegal loan.
TI: You want to mean Bank One didn't offset Equity Uganda and Kenya loans?
APK: Not exactly. Equity Bank received the full amount under the foreign loan from Bank One and paid themselves USD8106, 353 instead of the actual USD7, 195,877. This meant an additional of USD1, 202,239 which they claimed to be brokerage charges and other loan fees. This clearly indicates that the outstanding loan (USD 7,195,877) was overpaid by USD910, 476! This shows how Equity Bank converted the money obtained from the foreign Loan in excess, to meet costs and expenses paid to themselves and their brokers after exerting undue pressure on us. End…
Kamya further explains how he facilitated the Bank One loan for only two years but some individuals in the capacities of Bank officials frustrated it as well. They purportedly discouraged Bank One to roll over the loan and demanded for the same to be recalled to them at 10% profit again! The story of how it was later fraudulently sold to city tycoon Sudhir Ruparelia, is becoming old news by day. The matter is still before Courts of law.
Author Profile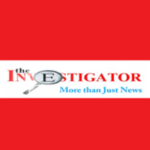 Uganda's First online News Paper. "More than Just News" Investigative, Informative, without Fear or Favor