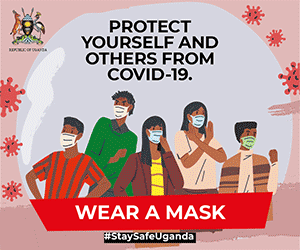 Omar Mayanja and Hussein Mukuye were sexier on Sunday 28th November and very active winning the Mosac 'Sexy Speed Rally' in Jinja. The rally crew is apparently celebrating the forbidden rally event.
The biggest celebrant however, is the 2021 season NRC title winner-Duncan Mubiru, who landed on his maiden National Rally Championship, to end ten years wait ever since joining the sport of speed in 2001 and he is busy celebrating amidst the forbidden Rally theme.
Mubiru and his navigator Musa Nsubuga, entered the Mosac Jinja Rally targeting to finish in seventh position. The crew however put up a modest get-up-and-go securing a fourth place overall, and with it, the 2021 championship. Mubiru and Nsubuga sealed the title with 410 points from six rounds of the NRC events.
On the day, Omar Mayanja and Husssein Mukuye left Jinja sexually active and energized after winning the event and finishing the championship (NRC) in second position overall behind Mubiru. This was also their first victory within the last four years of rallying since 2017.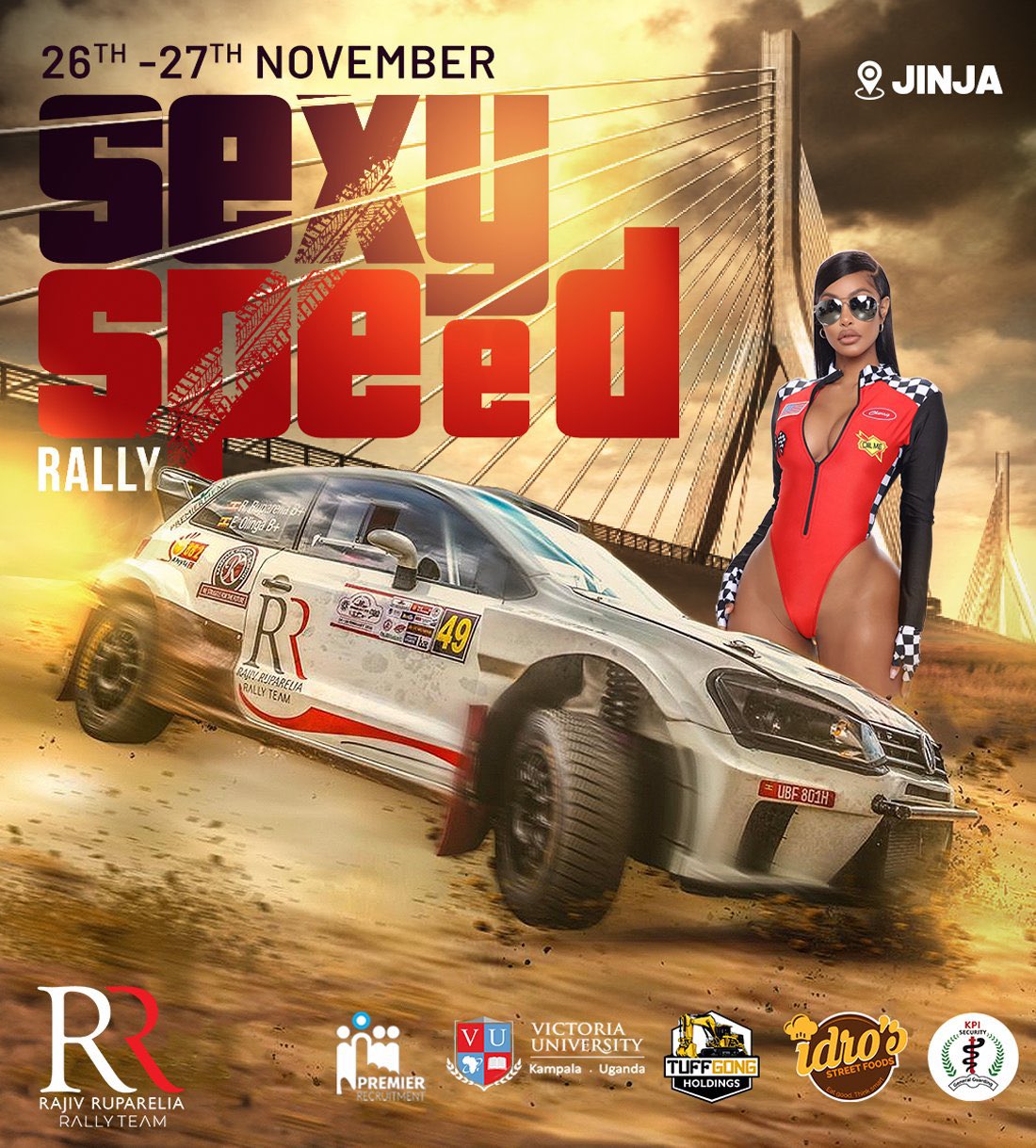 Ronald Sebuguzi settled for second position followed by Fred Busulwa who finished third overall; a similar position he managed in the championship. Peter Businge completed the top five positions in Jinja rally that was chaotic in nature of organization and naming with several rally drivers calling quits to the event.
Letter to God:
While Mubiru and Omar Mayanja and Hussein are celebrating, fellow drivers Didas Matsiko, Hassan Alwi, former NRC champion Jas Mangat reminds them of finishing the year in such 'Vulgar and Scandalous' way as they associated themselves with the un-Godly and forbidden 'Sexy Speed Rally' fashion. Concluded last weekend in Jinja, "Sexy Speed" Rally caused its fair share of drama and mayhem.
Drivers Didas Matsiko, Hassan Alwi, Timothy Gawaya and former champion Jas Mangat who are all documented prominent names in Africa and Uganda rally ranks withdrew from the race over what they termed as vulgar, scandalous, forbidden, unbecoming and shaming of man.
In separate memos the trio withdrew with strong value issues. Matsiko in his missive even copied to God Almighty, a letter as he withdrew titled "Condemnation of and withdrawal from the so-called Sexy Speed Rally. We ought not to use any language or action that may negatively affect our image as a group."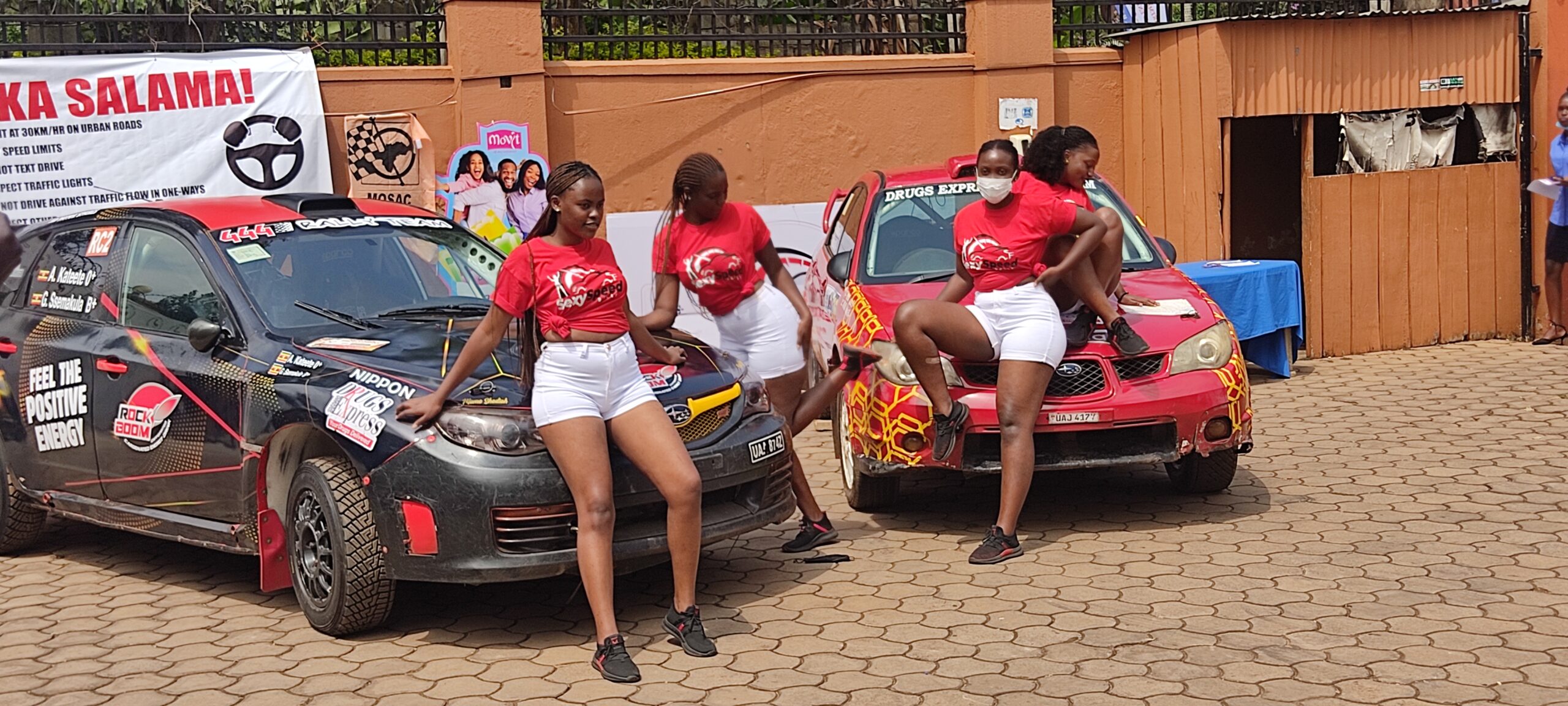 He added; "I don't agree with the word 'sexy' to be the name of a national event and 99% of our population will relate it to sexy girls instead of sexy cars." Matsiko wrote in his letter to the President of the Federation of Motor Sports Clubs in Uganda.
Matsiko, who is lately in inaction, commended fellow drivers that came out to criticize the event for being morally scandalous – notably the IUEA rally team and Rally Driver Hassan Alwi. Former NRC holder Jas Mangat also withdrawn from the Jinja's Sexy Speed rally just a day to the event joining the list of drivers who were in total disparity.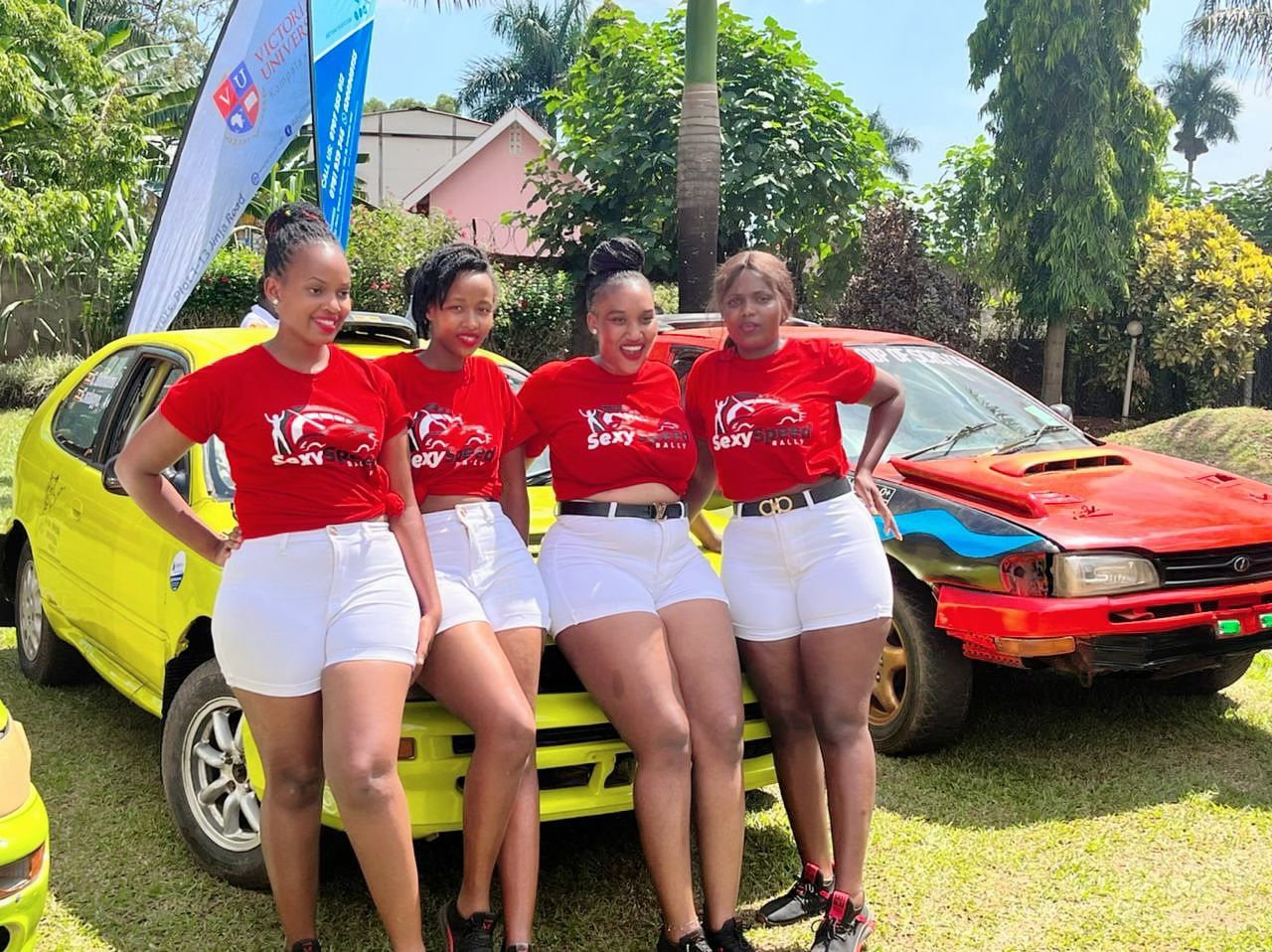 Mangat down played his withdrawal citing his tight business schedule despite registering for the event earlier. Mangat became the fourth registered driver to withdraw as also notably title contender Hassan Alwi notified organizers of his withdrawal due to callous related issues to the event.
The rally which was the last event on FMU calendar was apparently left with 30 rally cars from over 50 that had originally been confirmed and expected to veer off in Jinja.
Wicked as it's themed:
Confirming how un-Godly and forbidden the even had been packaged, Police in Jinja halted the cars scrutineering for reasons the two parties (police and rally organizers) could not disclose.