Welcome to my diagnosis on why and where Micho's Uganda Cranes Lost the ball and the game at the same time vide the ongoing 2022 FIFA World Cup Qualification Race.
Premised on 3 draw games, 2 wins and a loss, the Cranes 2022 FIFA World Cup qualification journey that started with a promise on 2nd September in an away advantage point against Kenya (0-0) ended in disappointing 0-1 loss at the hands of group E table leaders Mali on Sunday 14th November 2021.
Mali's Kalifa Coulibaly scored the only goal of the contest as he headed home, off a well weighted free kick that proved the last nail in the Cranes coffin. The goal was as a result of Cranes goalkeeper Ismial Watenga's unfortunate and indecisiveness as the shot-stopper failed to show bravery to collect the ball before it fell to Coulibaly's head.

The Cranes were coming off a 1-1 draw at home to Kenya on Thursday, so a loss at the hands of Mali made clear that they had to remain and pause until next time the qualifications of this nature come back in the next four years.
Defeat means Uganda ends the campaign on nine points from six games and in second place. Milutin Micho Sredojevic's side has won only twice all-campaign (both coming against Rwanda). For Mali, they finish top of the group with 16 points out of a possible 18 having only dropped points in the goalless draw away to Uganda on match-day two.
The Cranes were pooled in Group E alongside Mali and neighbors Kenya and Rwanda. The quest for a first ever appearance at the global showpiece began with a trip to Nairobi to face Kenya on 2nd September 2021. The group winner after six games sailed through into the final qualifying phase and will be drawn with nine other group leaders.
The five winners on aggregate will represent Africa at the 2022 FIFA World Cup in Qatar next year. So, Cranes are out of the next qualification phase and below, the investigator sport diagnosis why, how and where your darling but very disappointing Cranes lost the ball and game clutch.
The Micho Choice mistake
True, history tells a lot success about Micho on the continent as a coach at both club and national teams' coaching levels but bringing him back home at Cranes was a big mistake by FUFA. The Federation of Uganda Football Associations did ask then head coach of the national team, Johnathan McKinstry, to step aside.
His departure meant the Cranes coaching job required a better coach than McKinstry, who had failed at the job of Cranes head coach with his tenure coming under serious furious scrutiny as Uganda failed to make a great impact at the African Nations Championship competition in Cameroon.
Cranes early elimination at the group stage after losses to Morocco and Togo coupled with a draw against Rwanda said a lot about how fake the Northern Irish coach was as he received criticism for the poor outing. And Micho's appointment was not any better for the job. He, too, has failed at the front where Cranes needed to be party to the other ten African nations to be drawn finally for the Africa World Cup.
Before re-appointment, Micho had been sacked several times in Uganda at club and national football and his coming back to the country for a job at Cranes was a plain and dull decision by the authorities. Mark my words, his appointment could not work out and has verily been seen through his poor Cranes World Cup qualification charges. He lacked the value addition to the Cranes technical bench.
Poor and wobbly goalkeeping
The Uganda Cranes Spot between the Posts is nowadays in an ideal world unfortunate. In fact, some sections of the goal keeping coaches had seen this come that they, sometime, even begged that Denis Masinde Onyango stays through the ongoing World Cup qualifiers. Onyango could not and surely his time was up.
The battle today remains to look for Onyango's replacement and up to now, several months after his retirement, no goal keeper has come near to his abilities between the posts. Sorry for the Cranes. Discussing through the goal keeper topic with Jacob, a colleague in the newsroom, he noted; "It's not that every day you get someone with the same abilities as the former. Leave the boys to play within their abilities, actually run-of-the-mill abilities,"
Jacob's conclusion, however, was, "Onyango Over-Reliance" is the reason Cranes will continue to suffer a lot with the poor crop of goal keepers and it's going to take time to find Onyango's replica. The Uganda Cranes former captain and number one goal keeper, Onyango announced his retirement from international football, a decision that utterly shocked so many football followers.
Uganda Cranes goal keeping coach, Fred Kajoba at one time tried to convince the shot-stopper to at least serve the national team in this World Cup qualifiers, but he had already made up his mind. That implied that the team was not ready for Onyango's departure yet. Onyango's shirt #18 had also been suggested that be retired as well because it's too big for a normal player today to fit in. This was Allan Okello suggesting.
Some media sections reported that Onyango plus his gloves equaled Uganda Cranes equation. This was not to say he had been the only player on the team roasters, but you couldn't refute the fact that he had been as instrumental on the team as a goal keeper.
For over 10 years, Onyango's choice as Uganda's number one goalie had been undisputed. Before his retirement, he had been arguably regarded as the best player on the team, having guided the Uganda Cranes to two successive AFCON tournaments in Gabon in 2017 and Egypt 2019.
The list for possible replacements of Onyango is long featuring names like Ismail Wantega, James Alitho, Salim Jamal, Brian Bwete Zigi, Charles Lukwago, and Mathias Kigonya among others but there are simply no subject safe hands as Onyango's for Cranes!
Inexperienced Crop of players:
Many of you will discuss this and a long list will want to deviate but it's better to be Ugandan at heart and tell the truth – Cranes has showcased such below par performances through the qualification campaign. 3 draws, 2 wins and a loss is not a result to see any team through. And, this has been due to an inexperienced lot of Cranes current crop of players.
The Uganda Cranes produced a below-par performance as they were held to a frustrating 1-1 draw against rivals Kenya in their second last 2022 FIFA World Cup qualifier at home. Uganda had won their previous two qualifiers against Rwanda, but were auspicious to leave the St. Mary's Stadium with a draw which ultimately ended their chances of progressing to the next qualification round.
Uganda and Kenya had played to a goalless draw in Nairobi in September. In Kitende, Kenya's dominance saw the visitors come even closer to breaking the deadlock moments before the half time break, only for left back Aziz Kayondo to produce a brilliant goal line save.
So, tell me, given David Obua, Dennis Onyango, Dan Wagaluka, Simeon Masaba, Andy Mwesigwa and many others on that list, how you would not get the best result? Uganda has been beaten at many competitions simply because of poor and inexperience by the players lately assembled for the job.
In a nutshell, I am not saying that Cranes is a poor side, fact is, bring on board a better coach, assemble the best team, engage the players heavily in outings to acquire the needed experience, look for a goal keeper or train up one like Onyango from the many available, and the Cranes will be a winning team going forward. Thank you!
Reactions on [email protected] or [email protected]
Author Profile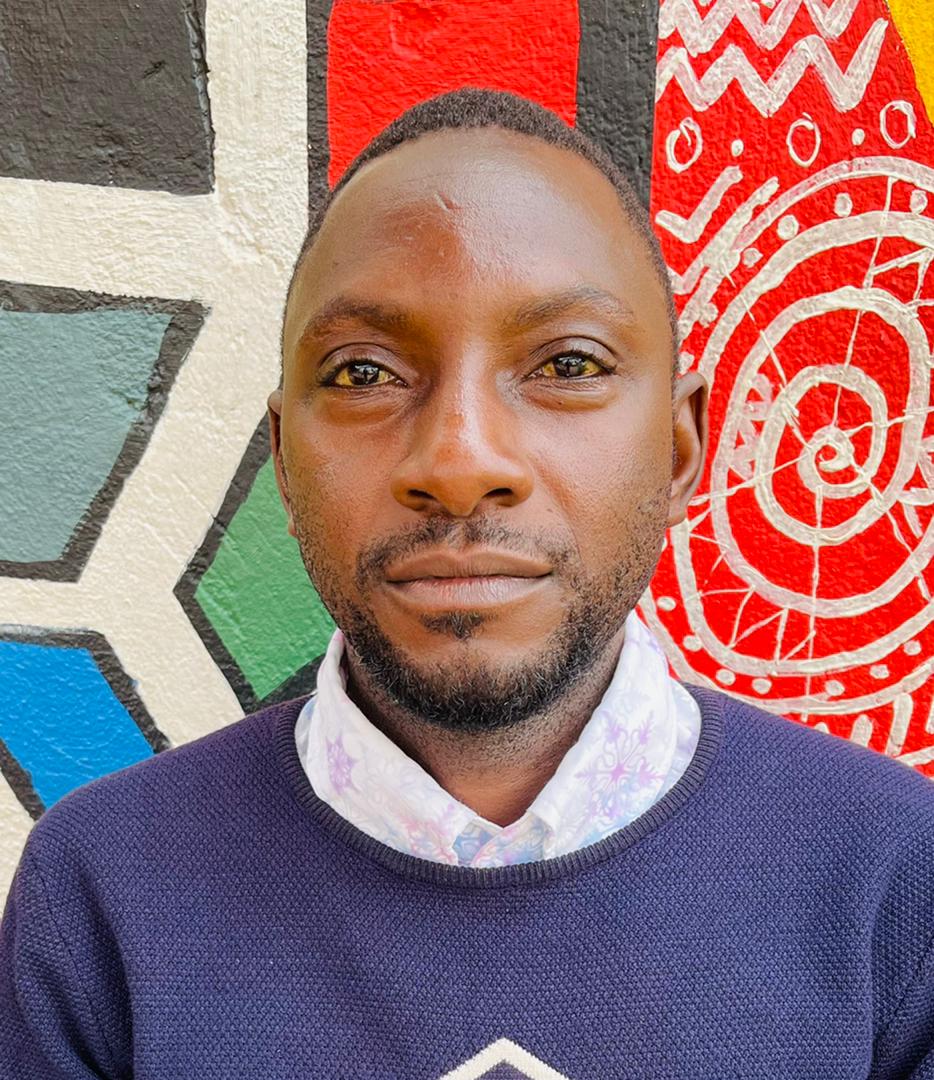 Mr. Daniels N. Tatya is an affluent Sports Writer, Commentator and Editor. His over 15 years of covering almost major sporting events makes him a revered and an authority on investigative Sports journalism in Uganda. He can also be reached via [email protected] +256(0)758268315