Uganda Tennis Association Chairman Cedric Ndilima Babu will make all it takes through his social media accounts to tell you this and that as happening at the local Tennis in Uganda at Lugogo.
When he is not posting coaches` training courses, he is posting about junior tennis players undergoing tennis drills and many more tennis.
That way, the man whose heart beats overwhelmingly for the sport discipline of tennis is doing and playing his great role as president of the Lawn Tennis Federation.

What is surprising though, is when you choose to drop by the Lugogo tennis complex, you will observe the silence soaring over the sports complex as though something terrifying has just happened at the scene.
Bumping into head coach of the sport of Tennis, John Oduke by the road side, yours truly, the investigator sports cheered up the man, veteran of Tennis and greeted along, putting across off-the-record questions.
Oduke, as usual, was coming from the tennis complex for his routine training and coaching drills because he does not want the sport to die naturally. So, we chose not to disturb the coach with a serious interview that would end up on these pages.
What played us to capturing some otherwise off-the-record conversation as we strolled the road was the fact that despite his energies and time investment by him to keep Tennis growing, the trends are disheartening today. We, therefore tickled Oduke's mind when we asked, "What is happening at Tennis?" Without breathing deep to think for an answer, the good man-coach John Oduke looked up and replied, "All events were stopped by the International Tennis Federation-ITF during Covid19 pandemic".
Almost believing in the tennis veteran, I responded, "But Covid is no longer an issue for President Museveni let his Covid restrictions off and other sporting disciplines have their events and calendars running normally."
Truth be told, the world in all viewpoints is open and life is returning to normal even in sports. Oduke then told the investigator thus; "I think we shall resume late this year or early next year".
This means for close to three years, Tennis in Uganda had been and continues to be idle with such silence that is worrying many sports stakeholders.
Fine, do you think it's a case of COVID19?
In June 2020 the World Junior Tennis Meets were postponed due to Coronavirus. This time it was the cancellation of the three U-12, U-14 and U-16 tournaments in South America U12 and the two youth World Cups (U14 and U16), which are organized within the calendar of the South American Tennis Confederation (COSAT) and the International Tennis Federation (ITF).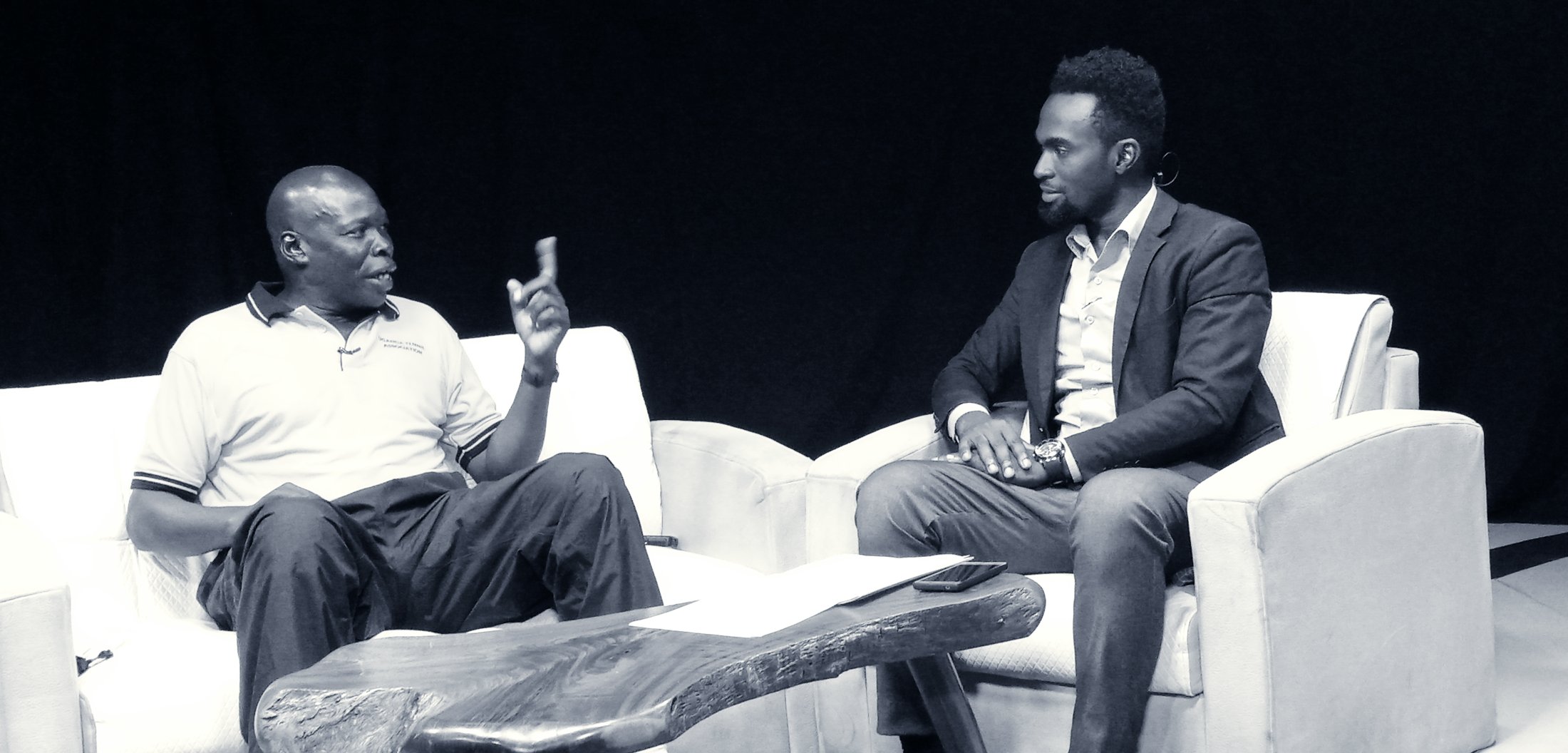 The decision that was taken unanimously during the Virtual Assembly was published by COSAT on its social networks, where it also explained that the reason is due to, "the health situation in the region as well as the economic challenges generated by the COVID-19 pandemic to the national federations and associations".
So, not only the South American tournaments were cancelled but also the other World, like Uganda and their tennis events. The Davis Cup and Fed Cup Junior tournaments were too cancelled that year until further notice.
Moving forward, On September 19, the Ugandan President, Yoweri Kaguta Museveni, lifted the ban on sports that he had imposed after the COVID-19 pandemic hit.
So, we are saying, Covid is almost done away with, so the million-dollar question is – what is happening right now and why are there not tournaments and events running at Lugogo Tennis courts?
During his televised speech, the president said that sports competitions and events in open air venues would be allowed to take place without spectators. The tennis courts are in open air why the silence on the courts today.
Is it NCS Case?
Does NCS have to do with the Tennis so to frustrate the sport? National Council of Sports is making the Tennis sport lying idle and redundant. The public tennis facility within the capital – Lugogo Tennis Center – was opened on Wednesday, October 14 2020 but with strict guidelines, top of which is taking a COVID-19 test.
"The tennis courts are open but you are required to have a [negative] COVID-19 test certificate," Titus Kayigwa, the NCS Assistant General Secretary – Administration noted.
Of course, following government Standard Operating Procedures (SOPs) is ideal in times like these but the application should not be idiosyncratic. COVID tests and quarantine are understandably required for competitions, but social tennis is a different matter.
In fact, NCS specifically wrote to the National Scientific Committee only asking for competitive sports to open. NCS is making life hard for the tennis administration and playing staff to play the game. There has been contention over the running of the facility for more than a decade now since NCS took over the facility from Lugogo Tennis Club.
"That place is a public facility, it's open for everybody to come and play. We don't charge anyone to use it although we give priority to [the] national team," Bernard Ogwel, the NCS General Secretary was once quoted by the local sports media.
This has made the Tennis court at Lugogo with no activity. Questions then arise. Why is the facility run like a private property with no clear guidelines on the use of the facility by individuals interested in playing the game?
Why are people charged to use the facility? Why are groups of people required to pay a "subscription" to NCS to use the facility? So many questions but NCS should give the answers there. In fact, there have been rumors that there is an intention to lease the facility especially after the council turned down an offer for redevelopment by the Tennis Association years ago.
The Uganda Tennis Association (UTA) had secured the willingness of the International Tennis Federation (ITF) to redevelop the tennis courts under the Facility Grant Programme to a tune of $50,000. The National Council of Sports however turned down the grant offer to improve the courts at Lugogo Sports Complex into a National Training Centre.
Chairman UTA Cedric Ndilima Babu in 2018 wrote to NCS seeking their approval for the project to take off, but they did not reply meaning they disregarded his appeal. And in defense of the council's position, Ogwel says they secured a private investor to redevelop the entire Lugogo Sports Complex through a Public-Private Partnership (PPP).
It can't happen, that's government property. We cannot lease that place to a third party. Bernerd Ogwel was then NCS General Secretary. Even there was no reply when UTA wrote to NCS through Sports Minister Hamson Obua in 2019. UTA wanted Obua to intervene. Could the NCS/UTA redevelopment facility issue be the reason for the Tennis Complex silence? We would want to believe so partly though!
Administration case
Some sections will tell you the Cedric Ndilima lead administration is the mother of the problems at the Complex and on the courts.
That, they say there is light at the end of the tunnel. "The good news is that Cedric is soon completing his terms of office and the UTA constitution does not allow him to stand again." A source told this website.
"It's true there is the tennis talent but that alone you cannot grow the sport. You need to identify sponsors for the different events and competitions. Cedric has failed on that front." A source that preferred anonymity charged.
"If you think I am lying do your research." He added before directing us to live sports with sponsors' examples like Rugby, Basketball, and Football among other local sports federations that have great sponsorship deals with companies and are growing at 'Rocket' wanton speed.
Partly we can believe this story of lack of sponsors brought on board by Cedric. The good place sums up perfectly the great men and women of energy and there is some levels of appreciation. For tennis Uganda the talent has not been appreciated with many retiring cursing the route they took. Case studies;
Oduke energy:
Tennis great John Oduke in 2018 received a 'Legendary Award' From the Uganda Sports Press Association (Uspa). The Legendary award honors individuals for both their lifetime achievements and their contributions towards local sports.
Oduke was and is fully deserving of this award after diligently serving the game of tennis both as a player and a coach and he is continuing to serve even on little or even no pay. Born in 1958, Oduke started playing tennis aged 10 in 1968. His career both as a coach and a player span over 50 years.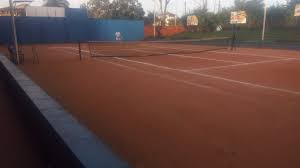 Oduke won his first trophy in 1975, 13 years since his first career game, before going on to become the record winner of the Uganda Tennis Open as well as being four-time Davis team Captain. He was also Uganda's top tennis seed for a record 20 years from 1982 to 2002 when he retired.
Luyange energy:
Through his individual love for the sport of Tennis, Daniels Luyange intends to contribute and change things at the courts both in terms of number playing tennis and competition.
His mission is to identify, nurture, develop and inspire young Lawn Tennis talent into future national and international tennis stars and responsible people. Lawn Tennis is not just any other sport that people play and enjoy to watch.
"It is more than a sport, it is a fraternity or brother hood that teaches players, fans, coaches and all other parties involved discipline, self-respect and respect for others and how to achieve one's goals for a better life." Luyange says.
As blatantly put, Tennis is life. Lawn Tennis as a sport is an integral part of the society now days with a lot at stake for the tennis players, the organizers, sponsors and the fans. This means that Lawn Tennis must be properly organized from the grass roots to leave no room for error so that all the parties involved are satisfied.
Uganda usually holds a few Lawn Tennis activities like school tournaments for school going children, Tennis Club tournaments and amateur Open Tennis tournaments annually.
Such is what Luyange opposes to the dot. "A few potential future Lawn Tennis players are selected from the schools and nurtured in to potential future tennis stars. But Uganda has a great deal of potential tennis stars only that they don't get chance" he tells this website.
As Luyange continues to identify, nurture, develop and inspire young Lawn Tennis talent into future national and international tennis stars, he has objectives to promote tennis within all communities (schools, clubs, Orphanage centres, hotels, to establish a series of accessible tennis centers, starting in Kampala and rolling out to regional centers over time and also create a scheme with schools to provide excellent education for talented children through lawn tennis scholarships.
He will also work in partnerships with Ministry of Education and Sports to see how tennis can be better embedded in the education system in Uganda, and also sets up a national children's lawn tennis league with corporate sponsorship.
Author Profile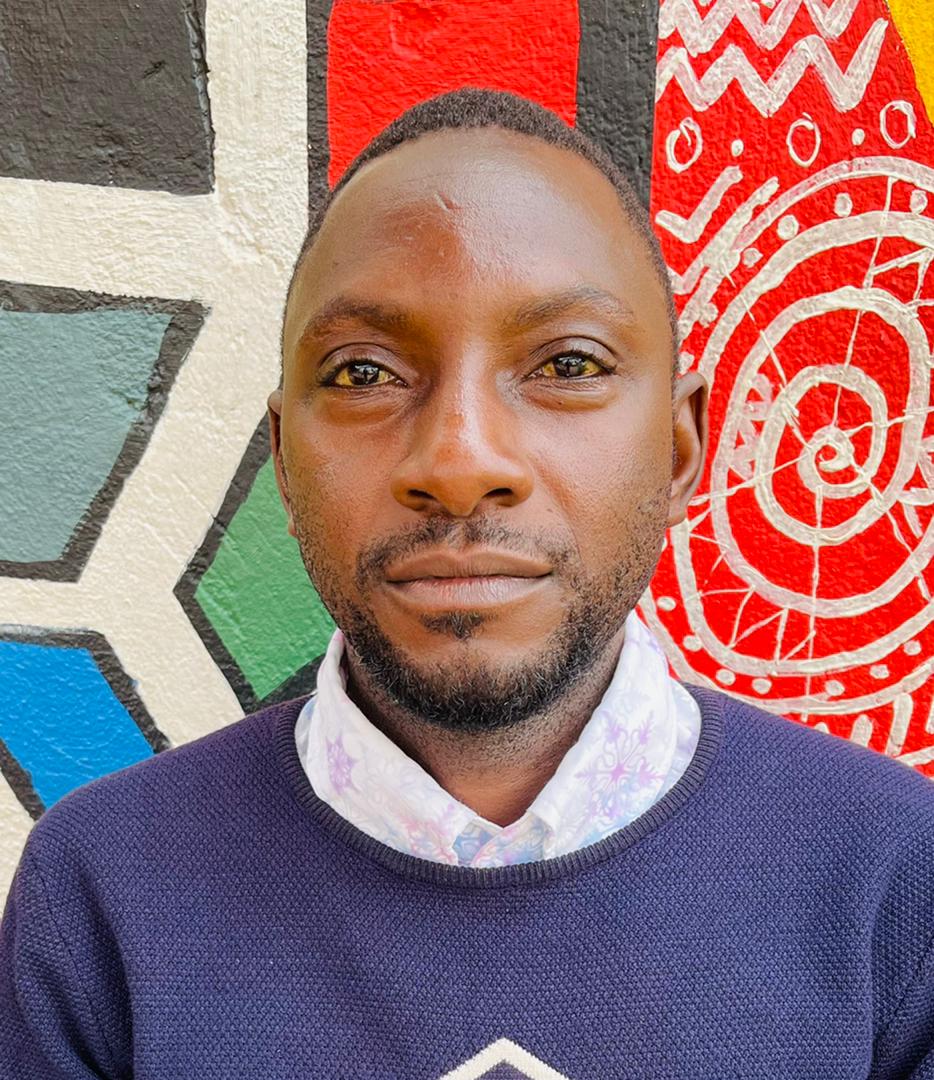 Mr. Daniels N. Tatya is an affluent Sports Writer, Commentator and Editor. His over 15 years of covering almost major sporting events makes him a revered and an authority on investigative Sports journalism in Uganda. He can also be reached via [email protected] +256(0)758268315