President Yoweri Museveni, using his maiden speech upon capturing power identified Africa's mother of problems as leaders who overstay in power. Standing on the staircases to the entry of Parliament, the then 44-year-old slim but steady successful rebel leader made what would go down in history as one of his impressive speeches ever.
But trust the syrupiness of that legendary Sweet Chair! The son of Mzee Kaguta has since altered his own acclaimed slogan to that of No Change! Looking to move in tandem with their man, Museveni's rabid supporters and palace cheerers have since altered the slogan to Pakalast, meaning till death.
But, how can Museveni's people do such a scandalous thing! And, moreover, in broad day light. And, again, go around throwing the slogan in everyone's face! Look, Pakalast is analogous, truth be told, to Idi Amin Dada's outrageous slogan of a life president! Sorry folks, we have call to mind the fact that history repeats itself!

Contrary to his judicious counsel of Africa's mother of problems being leaders who overstay in power, the former rebel himself is not only threatening to make three decades in power, if he hasn't already that is, but he is also about to pass the Sweet Chair to his own son, Lt. Gen Muhoozi Kainerugaba, just in case!
At the same time, his army of cheerleaders kept yelling Pakalast into the ears of everyone, President Museveni was also plotting about how to apply the same slogan to the nation's economy. Museveni did so finally last Sunday. It is at this juncture that every one of us, including Museveni's rabid cheerleaders, of all biological species, started to loudly cry injustice to the impairment of eardrums!
But the cheerleaders are shedding crocodile tears. What they are doing amounts to nothing else but to deceit itself. Are they not the same people who have been praising and hyping the no-change slogan themselves? Now that they are shedding crocodile tears since their master applied the no-change slogan to the national economy itself, the scene can only be equated to a cannibal shedding tears at the vigil of a dead man!
Frankly speaking, these people dispensed this no change drug to us. It is all well that they go ahead now and swallow the same without making a farce of it! For they laid the bed and so must go ahead and lay in it no matter what. Relevant stuff now. Just the other day, President Yoweri Museveni took time off his busy schedule to address the nation in respect of the soaring essential commodities prices.
Hope we all happen to be on the same page when we write those prices of commodities have been soaring by each passing day. This one goes without saying it. It's public knowledge. That having been said and done, before the president could hit the airwaves over the weekend, all of us waited with bated breath. This, because we hoped and prayed that the leader was going to turn up with the drug for the pocket unfriendly commodity prices.
Some of us were bargaining as a starting point, for a cut into the taxes Museveni's government piles on fuel. We were of the view that once a reduction in fuel prices, we thought strongly, it would lead to a reduction in the prices of other commodities. You see, the price at which fuel is trading at given period of time, inevitably controls the prices of other commodities. But other factors remaining constant, that is.
Now majority of Ugandans who witnessed our leader live on TV or heard him addressing the nation via the radio sets, must have got shocked when Museveni informed us that he is deprived of any tribe of lubricant oil to inject into the dry economy! "You can either go to the market, or stay away from the market. It's as simple as that, fellow countrymen and women," our leader stated something akin to these lines to those bothering him with the cries of solving the high cost of living.
In simple terms, what Museveni was telling us to use, is that we have no any other choice but to endure the hostile market or go hang. The advice is much the same as that of a dad who tells his children to either go to school minus school fees and other requirements or go hang! Yet in hindsight, what else than what he told us on Sunday that we expected anyway? Museveni had told us beforehand to eat cassava if at all other feedstuffs are expensive.
What had changed so fundamentally during the few days that he told us to eat cassava as to expect Museveni to bother himself with our distress calls regarding the cost of living? In any case, Museveni's finance minister, Matia Kasaija and his PS, Dr Ramathan Ggoobi had told much the same as what Museveni told us on Sunday. In fact, what Museveni told us sounded like lines from the speeches which Kasaija and Ggoobi had before him delivered.
Both Kasaija and Ggoobi have told us before that the Russian aggression in Ukraine is to blame for the increase in commodity prices since it is disrupting the free movement of the much-needed fuel and goods.
The duo argues that by arriving at the scene at the time it did, the aggression only served to make a bad case worse since the world had just seen off the Covid-19 scourge which had torn to shreds the world economies. This is what Museveni essentially told us.
This is why we are saying the president was telling us what the relevant ministers had told us already. The only difference is that none of the trio bothered to provide us with answers in regard to overcoming the high cost of living. Majority of us thought, for instance, that Museveni was going to tell us the lessons he has picked from Covid-19 and the aggression in Ukraine.
Accordingly, we were expecting him to lay on the table the measures he now has in store to counter such crises in future. In any case, Ggoobi equates crises to taxis. Not long after one has left the stage, the other one would drive in. To this end, we anticipated the president to table concrete plans about constructing a number of fuel reservoirs around the country.
Just in case crises such as the aggression in Ukraine end up by hitting us in future and thus leave in its wake problems of fuel shortages. Even comprehensive plans about refurbishing and extending the only fuel reservoirs in Jinja would have made a lot of sense. This as opposed to repeating what had already been stated by many other cabinet ministers and several pundits from across the world.
We can't take leave of this conversation without commenting about some other thing which the president stated and which, we feel, shouldn't be left to pass without being addressed. The investors the president donated forest land, to grow palm oil trees in Kalangala, have since switched to making fuel. The president was stating this apparently to explain the scarcity of cooking oil in the country which has inevitably led to a spike in prices of the same commodity.
But the president should not stop at making lamentations. He should tell the country what he is going to do about these investors for taking him for a ride. Short of that, the president would be understood to mean that he is at the dishonest investors' mercy. In the worst-case scenario, the president would be deemed to be condoning the dishonest investors, if at all. That is in case he stops at lamenting about the misdeeds of those investors other than reining in on them. Many an investor have taken us for a ride many times before. This is why we need to handle the dishonest ones to deter others from taking us for a ride in future.
Author Profile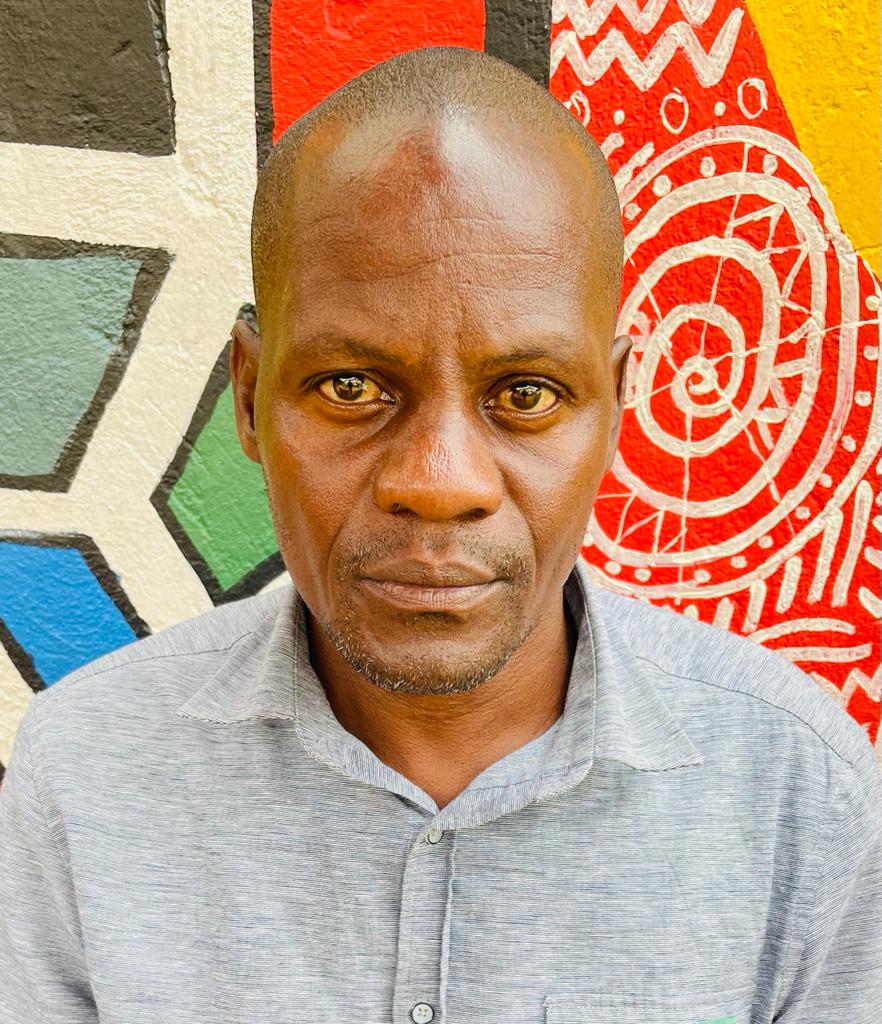 Mr. Stephen Kasozi Muwambi is a seasoned crime investigative writer, majoring in judicial-based stories. His two decades' experience as a senior investigative journalist has made him one of the best to reckon on in Uganda. He can also be reached via [email protected]