Gossip Investigative: Social media users have been alarmed and excited by Dr. Stella Nyanzi's tweet in which the super wordsmith accuses Anne Whitehead, of eloping with a married man. Straight forward, we have, however, separately learned that Nyanzi is angry with Whitehead, simply because she harbors dire interest in Rukirabashaija Kakwenza's unmentionables too, if at all, she is not seeing the hunk already!
"It is jealousy just," a source in Kakwenza circles, who claims to know the nitty-gritty of what is going between Kakwenza and the scorned woman, offers. This impeccable source divulges how Nyanzi has been having a crush on Kakwenza for some time now. And it's said that it is her, who actually connected him to the Germany Embassy which helped him to flee from the alleged State subjugation.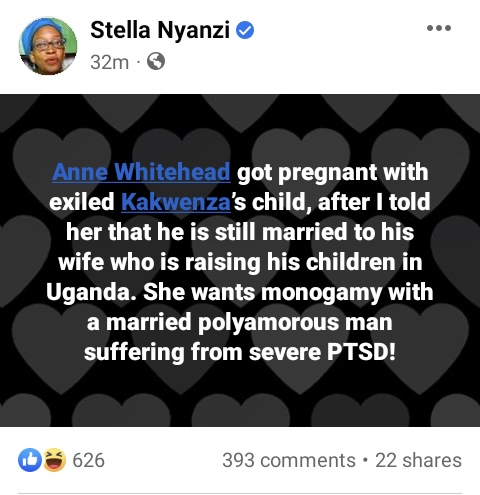 "Why do you think Nyanzi was overly excited when Kakwenza finally hit the Germany soil?" the source asks philosophically. But how can we know, honestly? Well, the insider source alludes then to the act where Nyanzi poured oil into Kakwenza's torture wounds, and 'romantically' rubbed them like the other woman in the Bible who did the same to Our Lord Jesus Christ, attracting the scorn and envy of his followers.

Divulging Nyanzi's alleged soft spot for 'boys', the source tells of another romance which the woman with the deep brain, is purportedly sharing with another 'boy' who is a fêted lawyer in town. The source reveals the names of the lawyer to us, yet, sorry, we aren't letting you into the know, since we feel, we need to first clarify this information. But we don't think your guess drops far from the truth hole.
The source then goes on, generously revealing to us each and every one of Nyanzi's alleged "s3x toys" right from her lecturer job at Makerere University. Still, we are reserving these identities until impeccable veracity of the allegations. For starters. Whitehead is the European Woman who appeared in court one time to console and chase for bail for Kakwenza Rukirabashaija.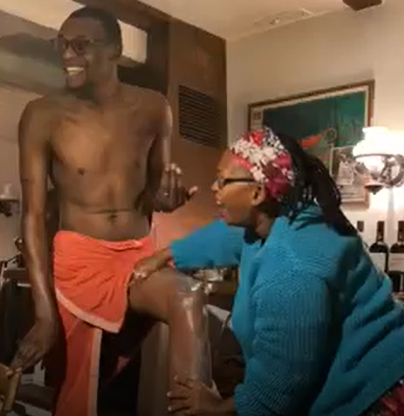 Kakwenza had been produced before Buganda Road Magistrate's Court Chief, Dr Douglas Singiza, over charges related to disparaging the First Son, Lt Gen Muhoozi Kainerugaba and his dad, President Yoweri Kaguta Museveni. In a tweet that has gone viral, Nyanzi writes accusing Whitehead of monopolizing the married man before scheming to turn him into her sole husband. The man Nyanzi is talking about is Kakwenza Rukirabashaija, the trending torture victim who have since fled to Germany, even after being blocked by Dr Singiza by detaining his passport.
Nyanzi rants that Kakwenza is a married man who left behind a wife and children. A resident of Kasaana zone in Kisaasi, Nakawa Division, Kakwenza recently applied for passports for his children from the immigration office. It is not clear, though, whether he has since embarked on the process of flying his children out of the country for good let alone that he has since secured the travel documents.
In a brief post, Nyanzi writes in a way that seems to suggest that Whitehead is exploiting Kakwenza's post-trauma condition, following his gruesome torture at the hands of Ugandan alleged security operatives, to confuse him into abandoning his wife. But again, also in one of her rants against Kakwenza, Anne mentioned Stella as one of the bad bo`s s3x items. Well, let's stop here, then wait and see how this drama is going to unfold from where it is currently.
Author Profile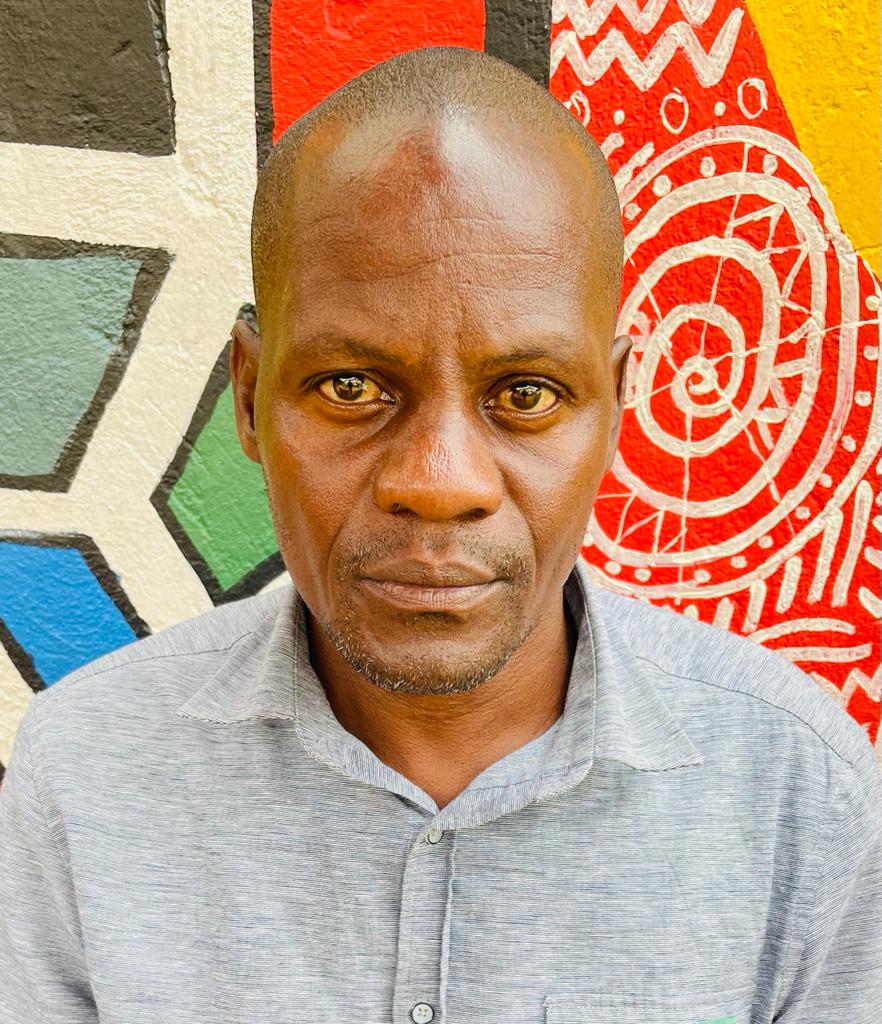 Mr. Stephen Kasozi Muwambi is a seasoned crime investigative writer, majoring in judicial-based stories. His two decades' experience as a senior investigative journalist has made him one of the best to reckon on in Uganda. He can also be reached via [email protected]