His work has been done. And this time, Stephen Kissa has set the pace a double- joy stance for team Uganda, winning both Gold and Bronze at the World Athletics Championships in Oregon, United States.
When Ugandans celebrated the Country's first two medals at the ongoing 2022 World Athletics Championships, very few could honor another country's third man in the same race park on Sunday evening, Stephen Kissa. At this particular race, Kissa finished 24th, coming last and posting 29 minutes, 21 seconds and 10 micro-seconds (29:21.10 SB).
Nonetheless, as the park started the race at gun sound, Stephen Kissa set the early pace for the rest of the field before paving way for Cheptegei to take over. Kissa was fortunate enough to have Jacob Kiplimo, also come third and settling for bronze at the same race – equally a celebrated medal. After Kissa had set the pace early, Cheptegei then moved to the front at the 3km mark, though Barega briefly surged through the 5km mark in 14.01. Kiplimo put in a shift upfront, further splitting the pack to a lead group of 15, perhaps bigger than the east Africans might have liked. Heading into the final two laps, Barega and Mburu shot to the front, setting up a grandstand finish as a pack of eight went through the bell for the final 400 meters.

A long-time leader, Cheptegei was in no doubt about what his race plan was. Kicking past the pair at 300 meters and easily holding off all-comers down the backstretch, around the final bend and towards the home straight in a consummate display of distance running, was a meticulous view. Cheptegei had also won gold over the same distance during the 2019 World Championships held in Doha, Qatar. He had earlier settled for silver during the 2017 edition in London, United Kingdom. Cheptegei is only the fourth man in history to win back-to-back titles! Last year in Tokyo, Cheptegei kept his powder dry until the bell, only to be outkicked by the Ethiopian, Selemon Barega. On Sunday, he started upping the ante with over a kilometer to go, throwing in laps of 64 and 63 seconds to stretch a group of eight as they hit the bell.
He then continued to press and though there was a mad scramble behind him that had the healthy Hayward Field crowd roaring in appreciation, he was strong enough to hold the field off and came home in 27:27.43 minutes. Kenya's Stanley Mburu, who took a heavy fall on the first lap, recovered well to finish second in 27:27.90. Jacob Kiplimo, 21, who was third in Tokyo, claimed another bronze for Uganda in 27:27.97.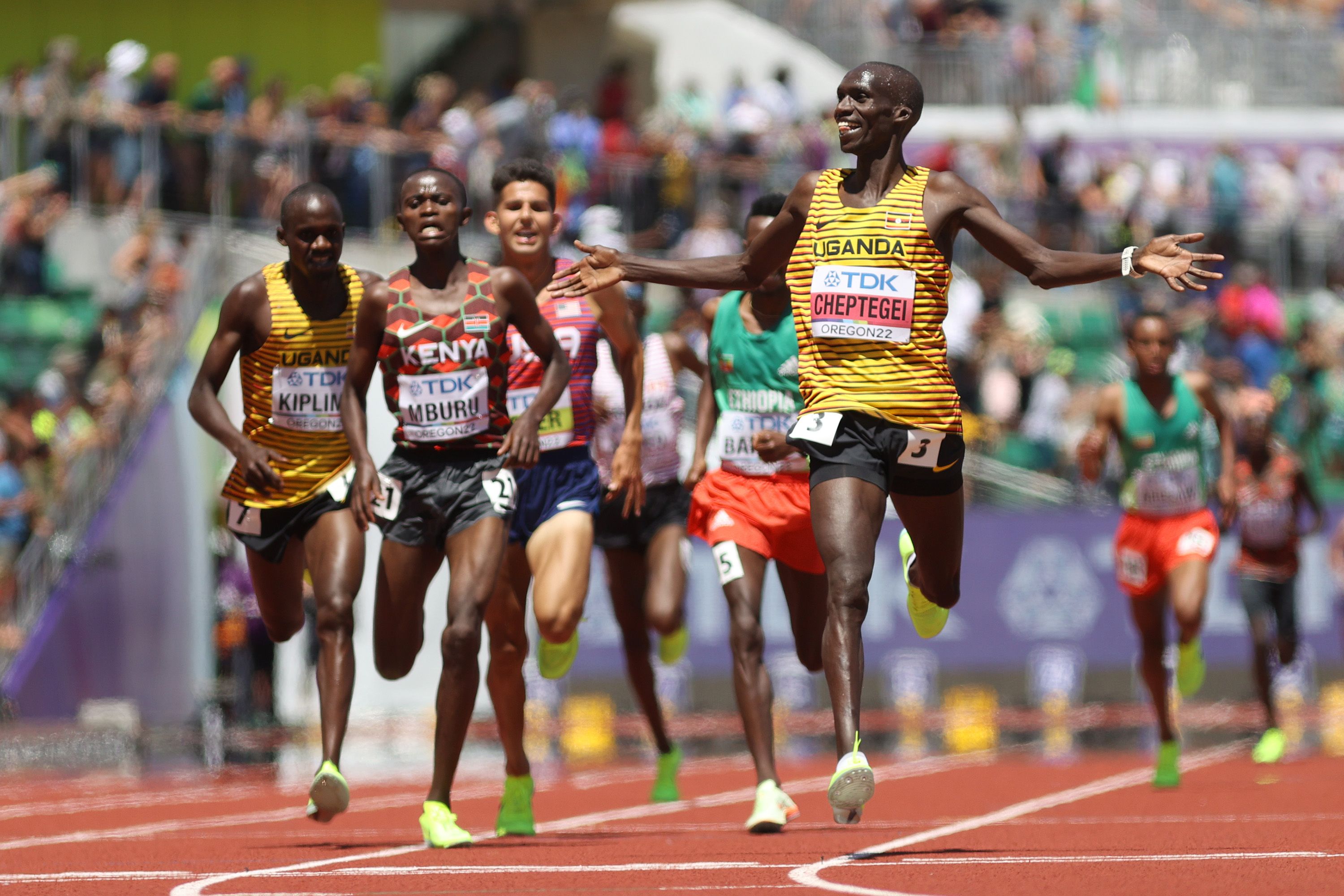 "I knew that if I get into the last fight, I can control it and I could speed it up," said Cheptegei, still only 25 but who made his world championship debut back in 2015. He added; "I did not aim to run really fast because of the heat. The sun was very strong, but I was able to get stronger and kept it faster and faster." He says it was very emotional for him to come back to the USA where; "I started my international career in 2014 (winning the world junior 10,000m title in Eugene),"
He said he now wants to continue his dominancy in the long distance running and hopes he will manage it. Appreciating Kissa for the pace setter job, Joshua Cheptegei last year gifted Kissa with UGX25M, having received 50M for his gold medal and UGX25M for his Silver medal at the 10,000M line up at the Olympic Games.
Pace Maker
For starters, a pacemaker or pacesetter, sometimes informally called a rabbit, is a runner who leads a middle, or long-distance running event for the first section to ensure a fast time and avoid excessive tactical racing. A pacesetter basically ensures that he or she leads the race for a major portion of the event with a very fast speed, but eventually, dropping off for the led.
Hence, they are also termed as rabbits, informally. The major benefit of having a pacemaker or pacesetter is that there is minimal to no tactical running. Generally, a pacer is an experienced runner that runs at a set speed in a race, typically a long-distance event. This helps them finish at their desired time. You don't have to think too hard about your pace. In fact, the only thing you have to worry about is keeping up with your pacer. That has been Stephen Kissa's job for team Uganda and more so, for Joshua Cheptegei. He has featured in at least every race Cheptegei has won.
Double hopes;
After the 10,000m gold finish on Sunday in the States, Cheptegei, who also took a silver in the event in 2017 and who won Olympic gold over 5,000m last year, will now attempt the elusive double when going again over 5,000 later in the week in Eugene.
Author Profile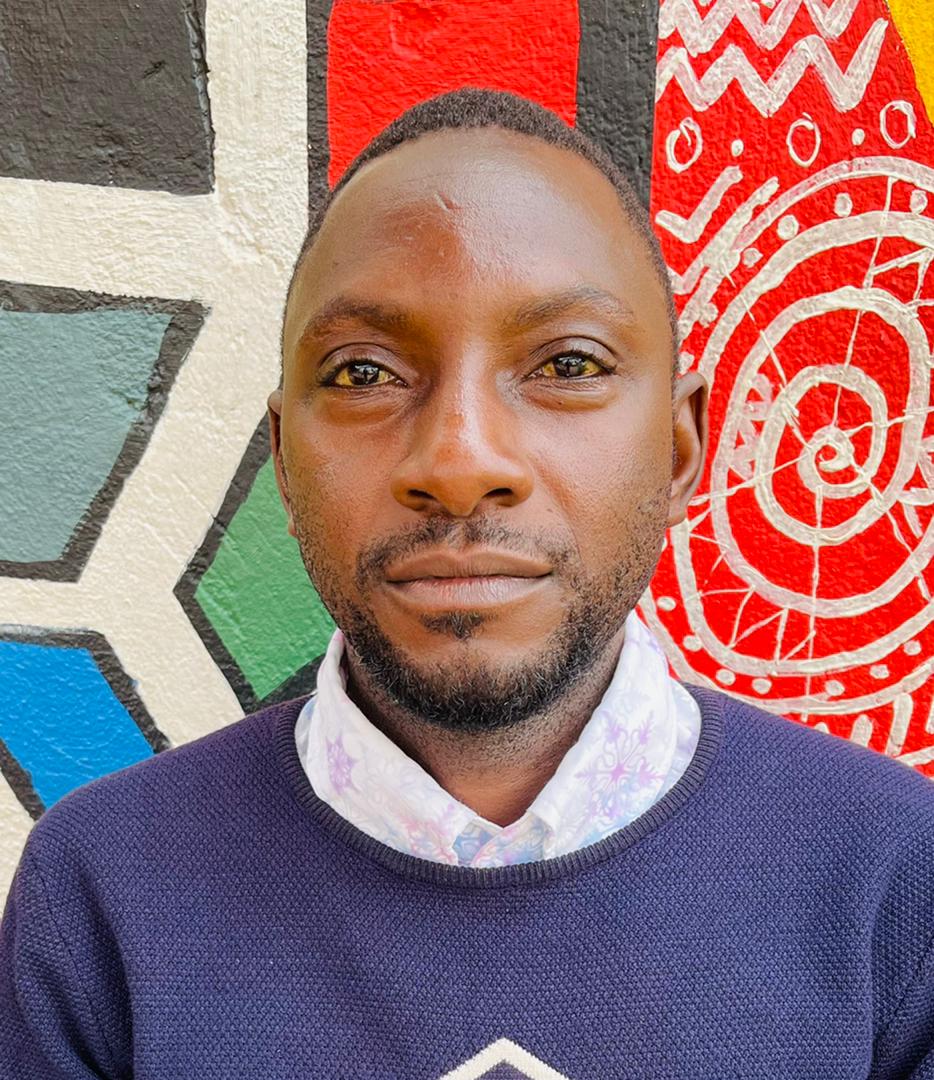 Mr. Daniels N. Tatya is an affluent Sports Writer, Commentator and Editor. His over 15 years of covering almost major sporting events makes him a revered and an authority on investigative Sports journalism in Uganda. He can also be reached via [email protected] +256(0)758268315