Kenya's record Presidential loser, Raila Odinga has finally lived the talk of subjecting to court his fifth punisher, William Ruto's straight victory. Many good wishes for the veteran loser. Just that if good wishes were really good wishes per se, Odinga would have become Kenya's First Citizen a long time ago! Let me tell it to you: Odinga's loss was a fait accompli. It had been so, right from the word go. But, having made such unkind assertions, let me now proceed to attempt to justify the same.
Odinga didn't win because Ruto stole his election. Sorry, that wasn't the case. Let me now justify why am of this view. Odinga lost since he himself had made a lot of blunders. It is those blunders which would later on turn into road blocks. Road blocks of such insurmountable proportions as to stop him from accessing State House, earning the man a straight fifth dubious loss record. The mother of all such blunders committed by Odinga, was to scheme to rig his way into State House. And this scheming, years ahead of the polls time.
This happened when Odinga and his former foe now turned best of friends, Uhuru Kenyatta Junior intrigued to elbow Ruto out of the game. The two intriguers sat and dangerously, plus recklessly drafted what they later styled as Bridging the Bridges deal. Under this deal, it was anticipated that Odinga would now ascend to the throne without cutting a sweat at the election. But this would prove too much of a dubious mischief from, moreover, a man of Odinga's political credentials. He has made a name over many years as a politician who espouses democracy.

So much that he has been all the while shouting on top of his voice and from the highest of political mountains in the name of drumming up the cause for democracy. For such a man to be the one to conspire to breach one of the key tenets of democracy, referred to as people power which is periodically expressed via the ballot box, Odinga committed a grave offence against democracy first, and secondly, to the voters in Kenya. That the Kenyan courts of judicature didn't shy away from its august duty when called upon to stop Odinga plus conspirator in Uhuru from raping democracy, is too sweet a decision to arouse from anyone subscribing to the notion of democracy plus the rule of law. Maximum appreciation.
The fact that Odinga has to date never offered any kind of apology for conspiring against democracy in such a blatant manner and in full view of Kenyans, and the world at large, is telling of the kind of democrat he has since turned into following his alliance with Uhuru. Going by the fact that Kenyans have finally rejected the son of Jaramogi Oginga Odinga and his promoter Uhuru, in favor of a young hustler, one can hazard a guess that such was a deliberate reprimand by the voters to stop Odinga and anyone else from ever again messing up with their right to determine who leads them and through the ballot.
Odinga's poll rejection is a stark reminder to the effect that leaders are supposed to be elected by the people and not by dubious schemes such as the one Odinga and Uhuru had set up to scandalously lock out the other prospective State House bidders. Before jumping in bed with Uhuru, Odinga had repeatedly impressed it upon everyone else how Uhuru and the devil are one and the same. Supposing that was the case, for Odinga to jump into one bed with Uhuru would amount to three things. One is that he is a manipulator of situations and people who doesn't mind making bed with the devil in case such an association can secure power for him.
Secondly, the deal made Odinga look as if he was a prostitute who doesn't care to sleep around with anybody so long as the escapade can earn power for him. More to this, Odinga's association with Uhuru meant or was understood to mean that he puts his interests and aspirations ahead of those espoused by the masses, but who are his bosses. By rejecting him for Ruto, one would assume the voters in Kenya have rejected as well Odinga's politics of manipulation, prostitution and self-interest as opposed to general good. Some quarters have asserted that Uhuru has not been meaning well for Odinga.
That by Saul posturing as Paul, the son of Baba Kenyatta was merely setting up the clueless Odinga for a political annihilation. Yet, who can begrudge this theory? Since the voters in Kenya actually crucified Odinga. Not yours truly, certainly. I, will now invite you to kindly read on to find out what compels me to believe this line. That Odinga had for many times in the past disparaged Uhuru's as the family largely to blame for Kenya's problems, is a well-documented piece of history. Such talk by Odinga wasn't charitable talk by any measure. Nor was it going to translate into good PR for the Kenyatta's just because Odinga had joined Uhuru.
Add this to the fact that Kenyatta Senior was a Kikuyu, to understand that blood is thicker than water. After that, agree that the Kikuyu's son committed mistakes as many a leader would. Kindly accept that after disparaging their son, the Kikuyu as a tribe ended up with less appetite for the Luo guy. This gesture, as a tit-for-tat, for the previous drums of negativity and hatred engineered by the Luo. Now, if Sam states that Uhuru wasn't a true friend of Odinga using the dangerous narrative cited above as the basis of his verdict, it wouldn't be wholly impudent for some people to take note.
That believed, it wouldn't be entirely flawed then, to state that Uhuru could have set up Odinga for a political slaughter. For, to dismiss the same on face value, would amount to failure to accord it proper reflection. After all, Uhuru didn't invoke his powers to disadvantage Ruto's campaign, nor to steal votes for the Prime Minister. As a follow up on the point about Odinga piling the past mistakes on Kenyatta's family, a case can be made to the effect that by turning around to embrace Uhuru and appointing him his campaigner, what transpired led to politically risky concerns on part of the voters.
The same led the voters to start to negatively imagine of another true guy hidden in the skin of Odinga, but who was merely disguising as the Odinga who they had seen and known for a long time. Important to note, by naming Uhuru his campaigner, Odinga ended up inheriting Kenyatta's dirty closets too. The same he had assisted to exhibit to the voters. Just in case he didn't know this, the wise men are now telling it to him. If Odinga was expecting the voters to back him to become President following years of him exhibiting Uhuru's dirty closets, on whom he was now riding onto power, then the Oldman was unfairly and dubiously asking for too much from the voters.
By Uhuru turning against Ruto who had helped him to defeat Odinga before, in favor of the Prime Minister, the deal was running the risk of being construed as an unholy deal by two men, only out to secure power by hook or crook. Small wonder, the voters in Kenya would end up punishing the unholy deal along with its own architects. If Uhuru thought the voters had forgotten, his dad Jaramogi Odinga had been part of the Kenyatta dynasty as the Vice President of Kenyatta Senior, and he himself as well as Ruto's Prime Minister. The same was still vivid in the minds of the voters.
Consequently, by voting out Odinga Junior, the voters were sending out a strong signal which is that, they weren't ready to entertain another dynasty immediately after seeing off that one of Kenyatta. Worthy of adding on, is the fact that the family of Odinga had itself shared power with Kenyatta and then Uhuru. Resultantly by rejecting Odinga Junior, the voters wanted most probably, to do away with the two dynasties until further notice. For Odinga to accuse Ruto of corruption without hard facts and this posturing, knowing that he hadn't done anything as the Prime Minister to call out Ruto before, the same was treated by the voters to be cheap politics by a populist politician desperately trying to rig their support.
Ruto packaged his campaign as a campaign of hustlers. Kenya is full of hustlers. Hustlers are the majority in Kenya and beyond. Yet, Odinga was just there campaigning with the wealthy people. This served to desalinate the Prime Minister from the hustlers in Kenya. But who make up the biggest numbers in Kenya. Overall, Kenyans have grown fed up of being told by even the President who to vote for. They have taught this lesson to Odinga by flushing him away. If he was in doubt, I think he has learned that Kenyans aren't robots to be told by the President who to vote to State House. In any case, Odinga's campaigner in Uhuru had himself connivingly rallied the voters to vote the way they wanted and without fear or favor.
Author Profile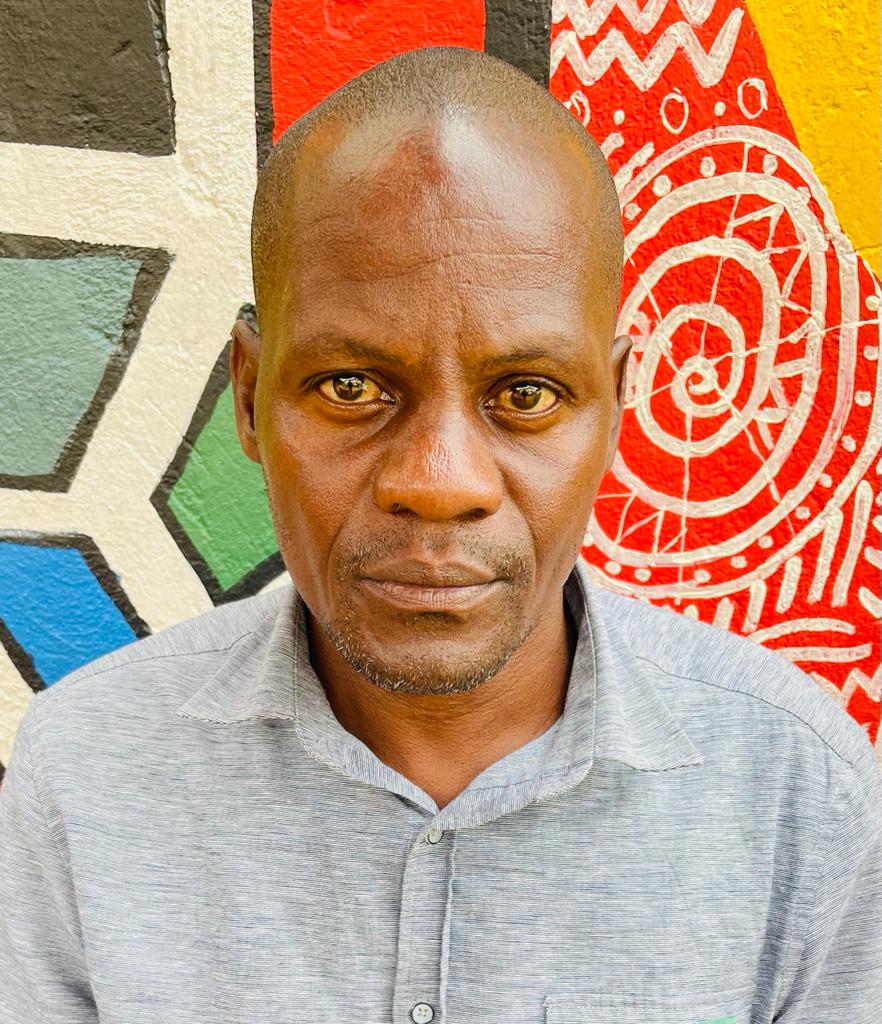 Mr. Stephen Kasozi Muwambi is a seasoned crime investigative writer, majoring in judicial-based stories. His two decades' experience as a senior investigative journalist has made him one of the best to reckon on in Uganda. He can also be reached via [email protected]