At the greatest hazard of being labeled an anti-establishment subject, yours respectfully beg to differ with my beloved Buganda Kingdom over the flowery homage as the same was issued to the demised Queen Elizabeth Alexandra Windsor Mary of Great Britain. I know perfectly well that to speak ill of a dead person in Buganda is a disagreeable and uncultured thing as well.
I highly doubt, nonetheless, if the same courtesy was ever at all and indeed, extended to the likes of Prince Besweri Mulondo, QC Godfrey Lukongwa Binayisa, to say nothing of Dr Apollo Milton Obote. A Prince himself, but Binayisa would lead a life of being an absolutely loathed man among his Baganda kindreds. And this treatment, since Binayisa had, while serving as the Attorney General of the Republic of Uganda, advised Dr Obote to do away with the 1962 Uganda Constitution which automatically saw the demise of the monarchies.
This was after President Edward Fredrick Luwangula Muteesa II had in a fit of anger, abruptly and willfully deserted the State House at Entebbe and retreated now to his Palace in Mengo. The same development, after Obote's insistence for President Muteesa to hold a referendum, as the same had been stipulated by the 1962 Uganda Constitution. Such exercise was intended to render a chance to Banyoro natives within the lost counties, to choose between staying part of Buganda, or, secede to Bunyoro.

Following Muteesa's such retreat, the Buganda Parliament (Lukiiko) would convene and pass a resolution ordering Obote's government to pack up and leave Buganda's soil. On the heels of such forgettable piece of Ugandan history which had sprang from Buganda's loss of the foregoing Bunyoro counties, Binayisa, a Prince from Buganda himself, would end up being now derogatorily baptized as Bin Isa, an Arab.
Let's now move on and come fast to Prince Besweri Mulondo. His legendary resistance to the grant of Federal Status to Buganda on the back of UPC during the Constituent Assembly (CA) debate, would end up earning the former Buganda Chief Prince untold hatred and scorn from among his Baganda kindreds. He was henceforth baptized a high traitor for having broken faith with his King, his kingdom, plus his Baganda kindreds
Mulondo had developed cold feet over the UPC's huge support for Federal. This change of position, bearing in mind the historical fact that the party's founder Dr Obote had following the 1966 crisis, banned the same system of governance. For Dr Obote, the least said the better. But suffice it to say that following his death, there would spring up voices from within Buganda demanding for his now lifeless body not to be passed through 'our' territory on the way to his final resting place in Akokoro, Apac in the greater northern part of the country.
I might be mistaken, yet, I don't recall anybody from Mengo establishment to have ever stepped out to rebuke such manner of affront towards the now lifeless Obote. Additionally, and in the case of Buganda, it is perfectly legit to flog the lifeless bodies of the victims of suicide. So is the giving of shabby final send-offs to such people such as burying them standing whilst straight up. But such a gesture, much as we are always reminded and strongly cautioned never ever to judge the dead. Nor, to act in any manner discourteous of them!
Subsequent to what I have stated above, one can argue that the gospel in regard to holding the dead in very high esteem, as the same is religiously alluded to in Buganda, is, in some aspects of this particular case, the exception that proves the rule. But as a Christian, I quite understand the notion that it's wrong for any human being to judge any dead man. Sorry, I know better than to question what the Almighty God demands of us. All the same, pardon and forgive me Oh High Lord, I am inclined to support Bunyoro in asking You to curse the fallen Queen Elizabeth Alexandra Mary Windsor as she has been known in her 96 years of life.
Truer as the leaders of Bunyoro Kingdom have shared, not only did the fallen Queen reign and for many decades, frankly speaking, over the past systematic and wanton plunder, rape, subjugation and total destruction of the African soul and body as well as enslavement of its people, but the woman has also left the world without ever having offered any kind of apology nor reparations for such mother of crimes against humanity.
In spite of the fact that Mengo herself has chosen to praise the Queen, history itself will always record that the kingdom she has been presiding over for decades till after her demise, not only arrested, but also imprisoned and in a foreign land, for the record, its own king. That King was Daniel Basammula-Ekkere Mukasa Mwanga II. Mwanga would himself be subjected to such absolutely humiliating and debasing treatment merely because he had found it wise and patriotic to resist and, in fact, to fight off the British colonialists' wanton savagery, plundering and subjugation as well as bullish tendencies.
Those colonialists, before I can forget, had been deployed to Africa by the Queen herself. Consequently, the same colonists were impliedly carrying out whatever they were carrying out. And committing whatever heinous crimes they were committing, hence, at the implied pleasure and whim of the Queen herself, or at least her office. For treating their King, Chwa Kabalega The Second in exactly the same manner in which they treated Mwanga, is one among the many reasons which Bunyoro has offered to justify their fervent prayer to God to curse the Queen.
Yet, Mengo forget very first. The same Queen would decades later in the 1950's, again and also, callously cause the arrest plus the literal imprisonment of the grandson of the previously humiliated Mwanga. The instant victim, for record purposes, was none other than, Edward Fredrick William David Walugembe Luwangula Mutebi Muteesa The Second, the son of Daudi Chwa The Second, and, dad to the current Kabaka, Ronald Fredrick Muwenda Mutebi The Second. Muteesa had snubbed the Queen's move to bundle off Buganda and Uganda to the East African Federation.
For his stance, Muteesa was now quickly hounded out of his Kingdom. Swiftly bundled on the flight to UK. Wherefrom, he was henceforth exiled, till after, the courts had contrarily resolved the saga. That notwithstanding, Baganda wouldn't stop to scandalously be a forgetful and crazily kind-hearted people.
Now check out this. No matter that Idi Amin Dada had previously raided, bombed and looted Muteesa's palace in Mengo. Going on to humiliatingly hound Muteesa into exile from where he died a pauper. The same dubiously forgetful Baganda people would in 1971, now shockingly embrace such Muteesa's oppressor as a fit and proper Fountain of Honor.
Recalling, the Baganda had before then also embraced Obote. Such embrace would transpire in the years leading to Uganda's self-governance. By embracing Obote, the Baganda would in the process end up snubbing Ben Magunda Kiwanuka. Once in power, the same Obote would fall out with Muteesa. Not only just that. Obote would order a raid on Muteesa's palace and force his groomer into exile. Muteesa would pass on there in London a pauper and an absolutely depressed man.
To cap it all, although to forgive is a virtue. And, the same is purely religious. And thus, highly commendable. It doesn't follow that crimes should be callously and recklessly committed. And having been hence committed, now recklessly and merely swept under the carpet for the sake of forgiveness. I don't know, but I don't, honestly, think that is the right. In any case, me thinks, wrongs are deliberately punished in order to offer lessons to the posterity.
Author Profile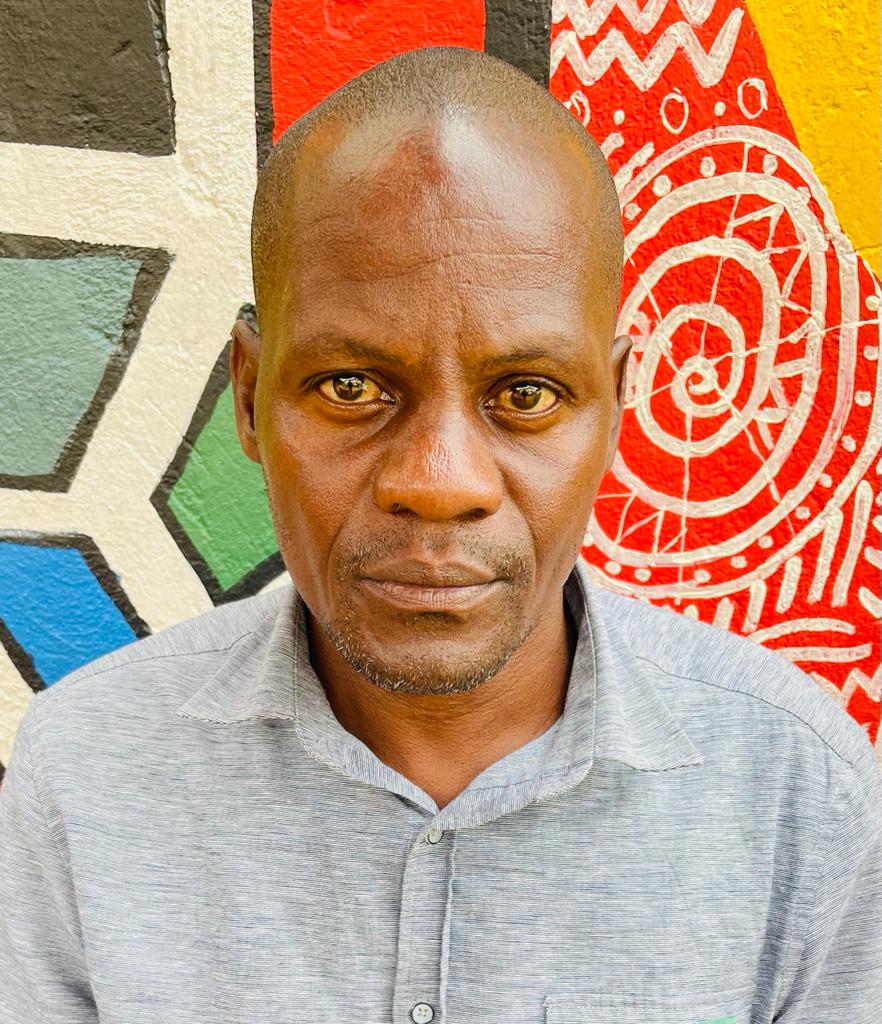 Mr. Stephen Kasozi Muwambi is a seasoned crime investigative writer, majoring in judicial-based stories. His two decades' experience as a senior investigative journalist has made him one of the best to reckon on in Uganda. He can also be reached via [email protected]