At the age of 92 years, Edith Nagujja lives in the abyss of the unknown in contrast to the lavish splendor life style she had envisaged to live during her final years in life. Prior to her marriage to Daniel Nelson George Jakana on 16th December 1950, she lived a modest but fulfilling life style, The Investigator reports
Upon their marriage, Edith and husband Daniel Nelson Jakana (RIEP), settled in Kawempe on a nearly 2-acre piece of land comprised in LRV 4552, Folio 13 Kyaddondo, Block 203, Plot 11780 in Kazo. Here, they centered as they begun to build their family. Good God would later bless them with seven children who include; Beatrice Nampiima, Rosemary, Betty Nakkungu, Daniel Herbert Lule, Samwiri, Steven and James, all going by the family name – Jakana.
Jakana Snr and his wife would then humbly build their marvelous and meticulously titled home in Kawempe. On this same piece of land, Edith cultivated several crops to sustain the family and also, at one time, had some cattle to avail them with the much-needed protein that milk would give to their children.

Having possession of another chunk of land nestled in the then leafy Kkungu – Buwaate area, which Jakana Snr also put to agricultural use, the family never at one time lacked basics. The family would live happily thereafter as the children blossomed and pursued their education at different schools. Some of them would actually be sent to continue their education overseas.
Amongst these was Daniel who incidentally, was the eldest son. Jakana Snr would later fall sick and for a long haul, he was bedridden and at times in a comatose state. He would later breathe his last on 24th December 1994. Prior to his father`s death, Daniel would return home from the United States, to visit both his mother and ailing father.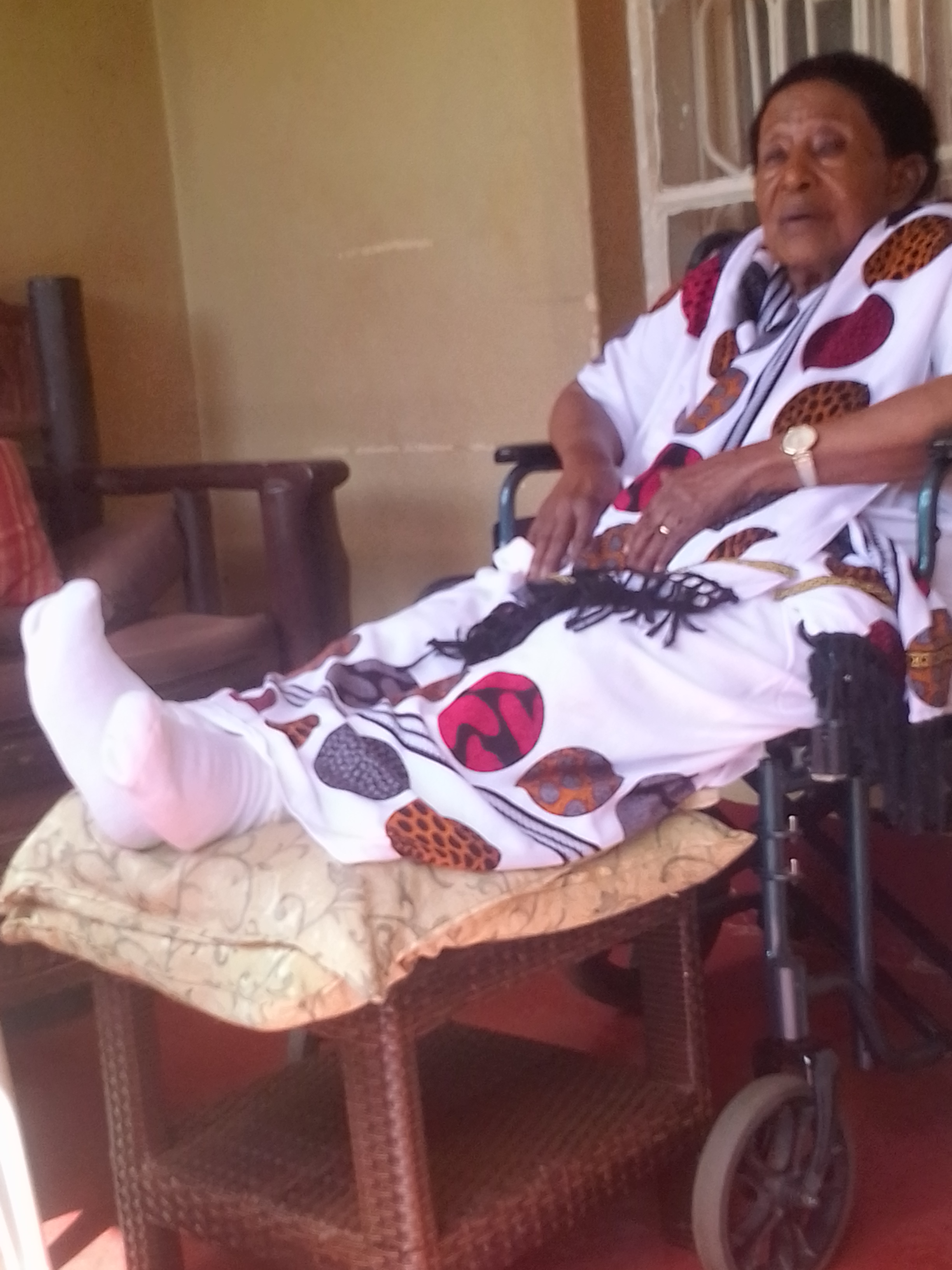 At about this time, he was taken aback by his mother's initiative of making delicious juice for their ailing father from the bounty of fruits that dotted their compound. Daniel, would then interest his mother into creating a Jakana Fruits 'project' and coerced her into his prospect of adding value to her juice. Edith, would then sell off her cattle to avail Daniel with the required machinery to process the juice.
With lack of ability to read and write, Edith, like any other mother would let her son chase his dream and when he requested to set up a temporary structure to press the juice, she did not hesitate. Using the advantage of his mother being immersed in looking after her husband, Daniel, clandestinely embarked on instead setting up permanent structures on the land after the death of the family head.
However, things would later change after that dreaded 24th December 1994. Having been among the people given probate to oversee the family estate with his mother, Daniel would allegedly use his mother's education 'disability' to his advantage. The once prized and cherished apple of the family would tactfully on numerous occasions, approach his mother to sign several documents as regards the family estate.
One would imagine how or what Daniel would explain to his mother who neither could read nor write, whether it was what was indeed the written subject or a ploy to eventually manage to sign the said documents similarly on separate occasions. This purported signature which the mother until today feigns knowledge of, is what Daniel has used to torment her fragile fand inal days of life.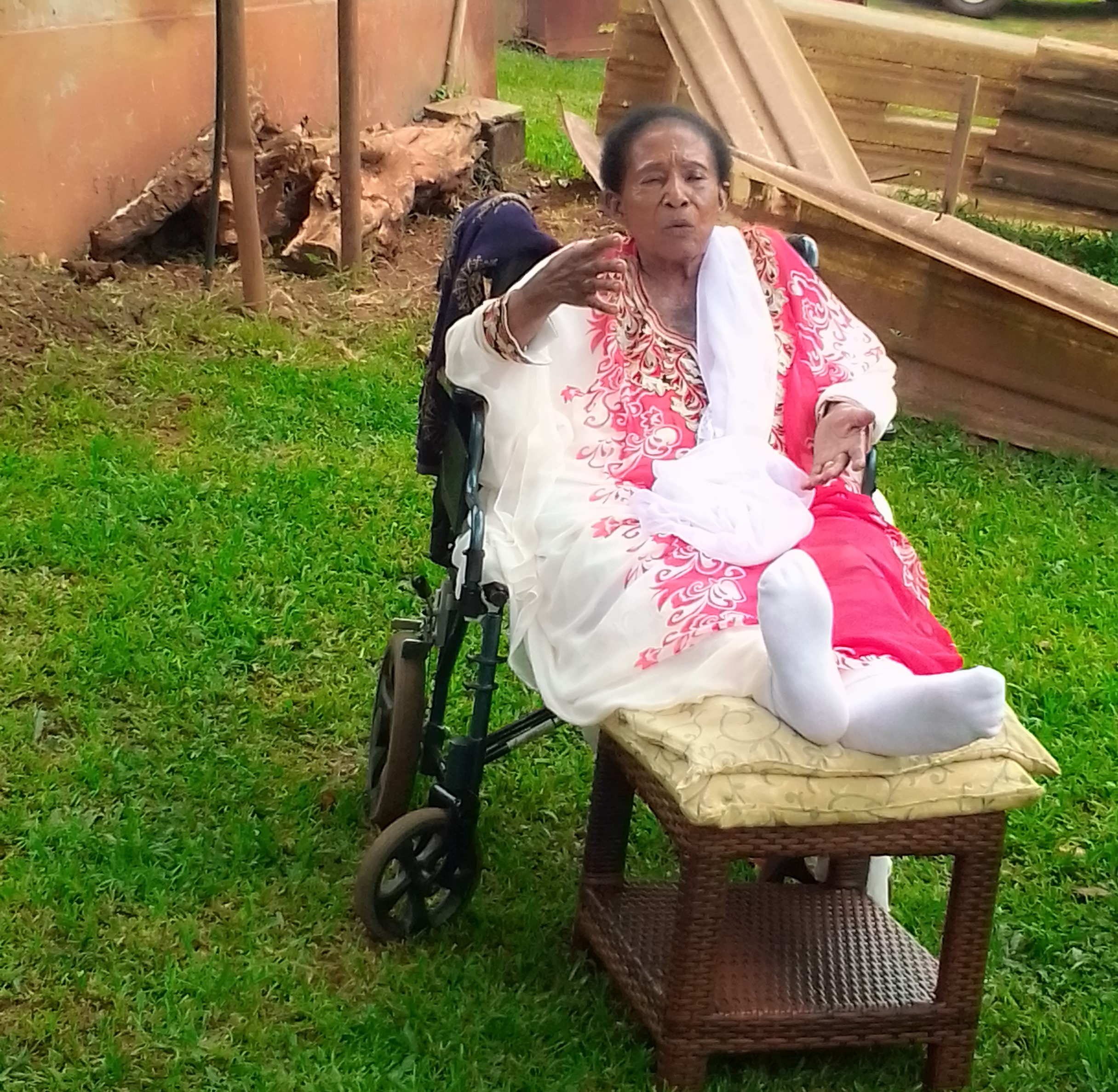 During this time, Daniel destroyed his mother's cherished garden that was her Eden. And, when she confronted him about this abomination and resolve to document this unfortunate incident, he shockingly attacked his mother. In the process, she was injured and later hospitalized. In a bid to conceal all the prior evidence, he confiscated his mother's phone and 'cleaned' the evidence only for him to later advise her to pick it from Kawempe Police Station.
There is also a well-known allegation that Daniel at one time tried to conspire with his mother's nurse to put her to sleep for the long haul. He later on used this same advantage to engage the Buganda Land Board for the lease of the same land. It is during this process that he allegedly parceled out the over 2-acre piece of land leaving his mother with only 18 Decimals that harbor the house she currently lives in, but also now being claimed by Daniel.
Having gotten the said lease, Daniel sold off 0.066 Hectares to Kampala City Council Authority at 827 453 640 (Eight Hundred Twenty-Seven Million, Four Hundred Fifty-Three Thousand six hundred and forty), in spite of an existing caveat on the estate, which is currently being contested by Edith at the High Court of Uganda (Land Division).
Daniel, has not spared other family properties either. Properties including the 600-acreage land in Nanvubya near Masuuliita in Luwero, Kawoko, Kkonge, and Kungu-Buwaate land, he has sold them off to different buyers. He also sold off his mother's two rental properties on stretcher road in Ntinda and pocketed nearly all the proceeds to the chagrin of his mother and siblings.
Efforts by the family to settle the said matters amicably have always hit a snag due to Daniel's arrogance and monstrous behavior towards his mother and siblings. Edith has since run to court seeking legal redress, to end this calamity with her son Daniel. Having survived three heart attacks in the recent past, this will be the last resort for the 92-year-old lady whose mobility now depends on a wheelchair.
Author Profile
Uganda's First online News Paper. "More than Just News" Investigative, Informative, without Fear or Favor