Lately, there is no harmony, no camaraderie, good-bye to the civilized manner that tends to uphold unity at the National Organization of Trade Unions of Uganda (NOTU). Everyone on the Society's top leadership, formerly great friends, is but trading selfish individual interests, casting accusations and counter-accusations, this website can authoritatively write.
And the recent predicaments threaten to tear apart, not only the Unions` top leadership, but squander even the standard achievements they have attained, if any, since inception of the organization. At the peak of the war is the Chairman General-Usher Wilson Owere and the Secretary General – Honorable Peter Christopher Werikhe who, are each accusing the other of working outside of the constitution.
Invited in the war, is the Ministry and its Minister – Hon. Betty Amongi Ongom of Labor, Gender and Social Development. She reprimands Owere of creating and designing himself an office that, according to the Minister and other NOTU members, gives him more powers than the General Council, the Society's Supreme Organizing and the Planning Body.

Owere too, has stubbornly refused Amongi's wise counsel of convening a General Council Meeting to align matters constitutionally. The Minister castigates the embattled NOTU Chairman General over what his strong claims that government is interfering in the running of Trade Unions in the country. On her part, the Minister swears that over her dead body; "No way government will allow people to operate outside NOTU constitution."
Issue at Hand
The mother of all problems is the position of the Secretary General of NOTU and the target is Werikhe who, Owere claims, is still serving in this position unconstitutionally, him being a member of Parliament. In his 9thOctober 2022 letter addressing the conflicts at NOTU, and the same copied to all Trade Unionists, the Minister included, Owere, in his capacity as Chairman General of the organization.
In this letter, a copy of which we have, he wrote; "I rise to address you on this matter for clarity because some opportunistic elements in our society have taken advantage of the situation to misinform our members and the general public for advancement of their well-known selfish interests," Owere opened up.
He however appreciates that conflicts have been a typical menu at NOTU. "While we do appreciate that conflicts are part of our society and that health conflict may be useful to our organization, the bigger part of the current conflict in NOTU emanated from a direct refusal by our former General Secretary to respect the organization's Constitution."
The NOTU Constitution
Quoting the constitution, Owere continued; "Article 6; Obligations I); of the NOTU Constitution provides that; "Every affiliate shall abide by this Constitution and observe all the rules of the National Centre as shall be passed by the relevant organs of the Federation from time to time." Article 9) 4); does not only establish a FULL TIME SECRETARY GENERAL under sub-clause b), but contains other clauses (ranging from a – q) that place a huge responsibility in the office of the NOTU Secretary General.
The Secretary General is constitutionally meant to be a full-time well-paid employee of NOTU who should dedicate a minimum of eight hours per day for five days each week. It is, therefore, not possible that a person can be a Member of Parliament and still observe this provision of the Constitution, or so, Owere submits.
Article 9) 4) 0); bars or restricts NOTU's Secretary General from participation in partisan politics. This provision is applicable to anybody who holds or seeks to hold the office of Secretary General and it does not target any individual person. This is the case because right from its inception, NOTU has been and remains an apolitical or say a non-partisan organization.
Given the importance of this office, "NOTU does not wish to either knowingly or unknowingly mingle the activities of its Secretary General with those of any political party in Uganda because of the far-reaching implications this may have on the organization both in the short and long run," Owere opines. "History has taught us tough lessons and we do not intend to make a repeat of the same mistakes." With such submissions citing the NOTU constitution, Owere advises members to "simply choose where you want to be and go there because you will not and cannot be everywhere," he concludes his long letter.
Selfish ends/Politics:
Having made the above clarifications, Owere too, noted that some of the NOTU colleagues are engaged in very cheap politics of laying false claims that the above provisions are unconstitutional and anti-NRM. That, this they do as a way of enlisting support from unsuspecting Government officers so as to service their selfish ends.
Who?
Owere's target here, is therefore Werikhe, who is Secretary General of NOTU and an elected MP for Bubulo West. "Brother Werikhe Peter Christopher played his part as Secretary General of NOTU until October, 2020 when he joined partisan politics where he was elected NRM Flag Bearer for Bubulo West, following which, he was successfully elected Member of Parliament for Bubulo West. We congratulated him and we do look forward to working with him in his new career." Owere notes.
Werikhe resignation claims
Owere continues to claim that that during the just concluded General Council meeting, Werikhe appeared and while making public formal declaration, he stated that he was no longer the Secretary General of NOTU and that the General Council was at Liberty to appoint an acting Secretary General, pending the decision of the Delegates' Conference.
Werikhe's deputies however declined to act with some members challenging the manner in which the meeting was convened thus Werikhe remaining put in his position something that could be challenged in Court, thus creating more problems for NOTU.
The Problem
However, Owere's problem is failure to convene a properly and constituted General Council meeting specifically to fill in acting capacity the vacant positions of Secretary General, Treasurer General and Deputy Treasurer General.
Back-off: Amongi tells Owere!
Hon Amongi has responded and advised Owere to respond appropriately to her letter of October 28th2022 to General Council members by providing evidence that NOTU Secretary General, Hon Peter Werikhe Christopher resigned from his position. She said; "Mr. Owere must provide minutes of General Council that mandated him to be NOTU titular head and resolution he used in freezing NOTU Bank accounts." Some sources privy to the matter says that Owere has even faced a Vote of No Confidence with three quarters of NOTU's 34 affiliates petitioning the GLSD Ministry.
Owere Vs Werikhe Vs Amongi
The war has degenerated from standard one to a subjective one. Owere opines that Amongi has no powers to interfere into the matters of the trade unions, and that she is the power behind Werikhe's stay even as the constitution provides otherwise especially on the position of the Secretary General.
"Amongi is talking as who? Because they are both MP's so she wants to keep a fellow MP in the union. She can't sack me because the members voted me not her" Owere fumes. On her part, Amongi maintains that if possible Owere must leave the Union. She tasks Owere to produce signed minutes where Werikhe is said to have resigned as the SG and also faults for freezing the Unions account without the knowledge of the members, and adding himself powers that are supreme at the Union.
Who is who?
While Owere believes that he is a project of the affiliate members of the trade unions (NOTU), for starters, Ministry of Gender, Labor and Social Development with Amongi as its Minister is charged with the responsibility of guiding Trade Unions to the extent that they function well in full respect of the law and observance of their own registered Constitutions. So, Owere is woofing at his boss according to the constitution.
Author Profile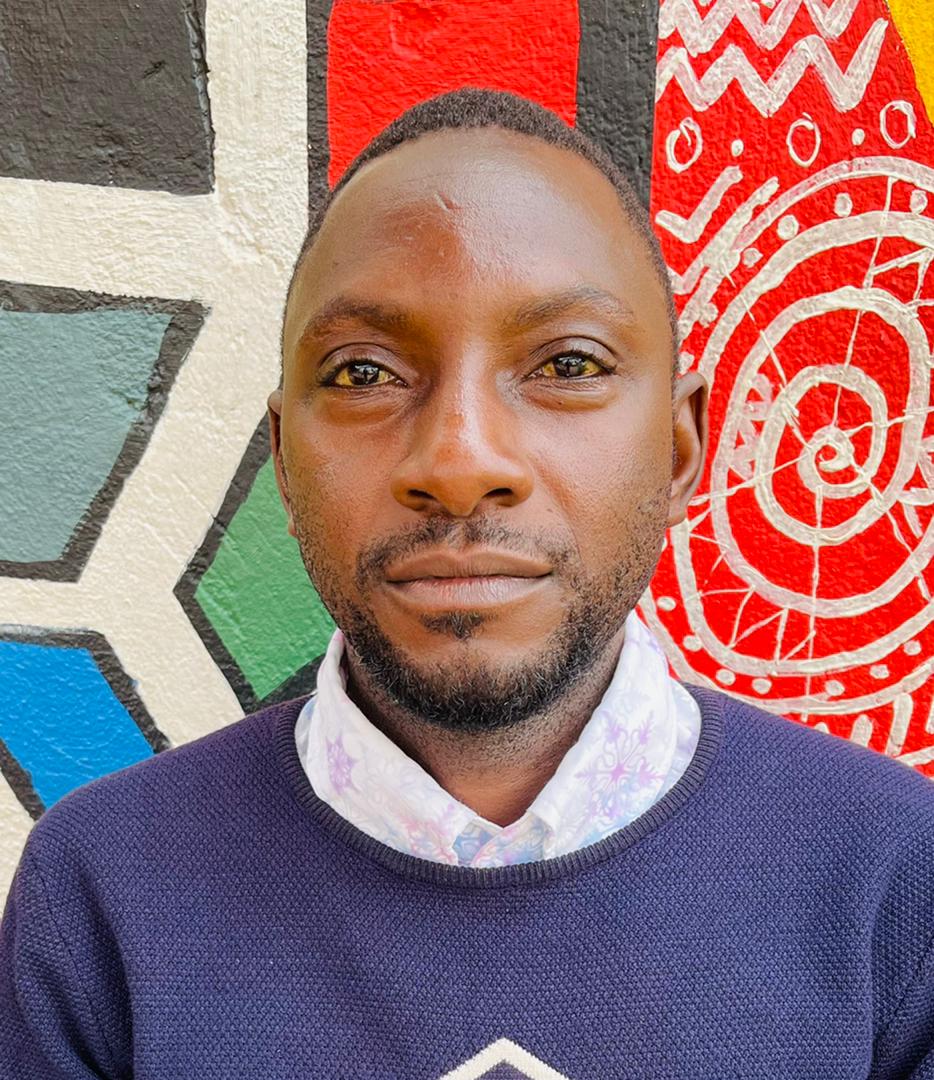 Mr. Daniels N. Tatya is an affluent Sports Writer, Commentator and Editor. His over 15 years of covering almost major sporting events makes him a revered and an authority on investigative Sports journalism in Uganda. He can also be reached via [email protected] +256(0)758268315