The fast-running waters that razed villages, killed people and animals before displacing hundreds of households have put on tenterhooks, the leadership of Obwakamuswaga Bwa Kooki, the only cultural institution who`s boundaries form Rakai District, The Investigator reports.
The river Rwizi-proven wild waters raided the area through lake Kachera in Kachera Subcounty where, they destroyed property, killed livestock, people and displaced many, on the dawn of Tuesday 20th December 2022. Through Office of the Spokesperson and Minister of Information on Monday, the Obwakamuswaga issued their official, detailed statement. Signed off by the Kooki Information Minister Stanley Ndawula, the statement is here below, reproduced.
The Obwakamuswaga Official Statement and Updates on The Fatal-Flowing River Rwizi Waters Reported in Kooki at Lake Kijjanebarora and Her Showers

December 26th 2022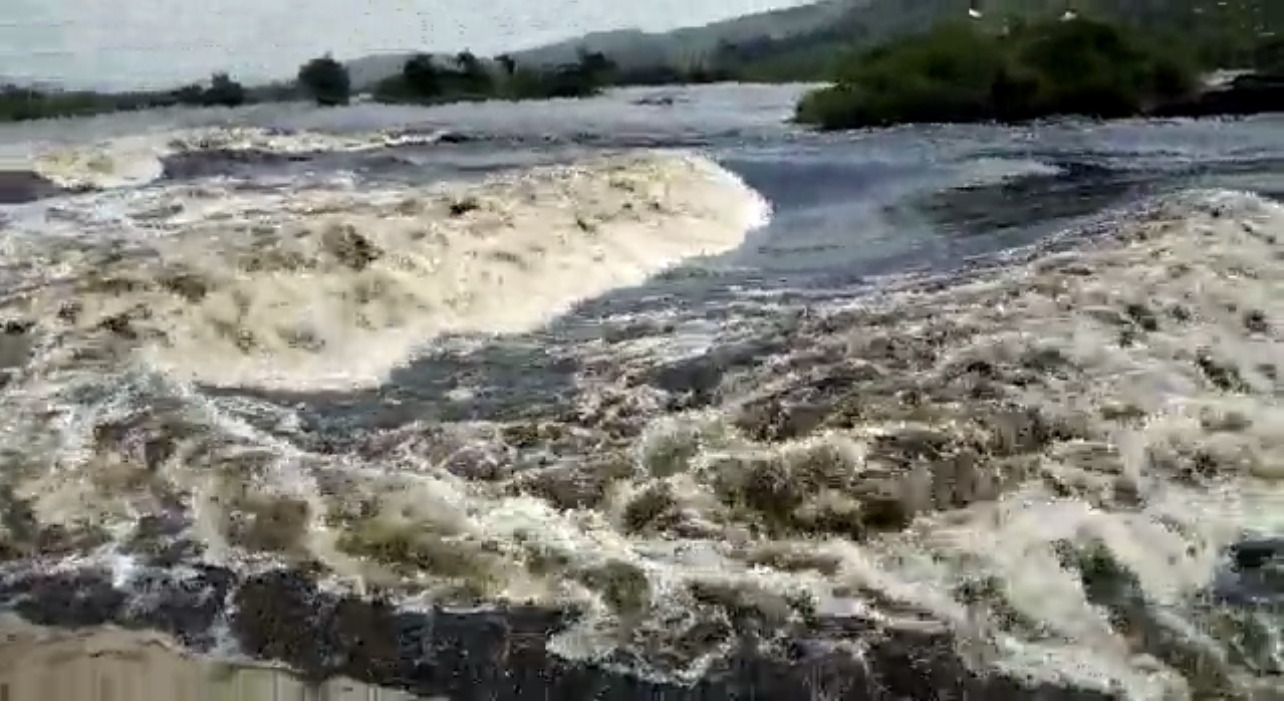 On Tuesday December 20th 2022, reports of fatal water-overflow at Kigoto Village, Ntarule Island, Kagaaga Parish in Lwamaggwa Sub County, Rakai District, reached the Obwakamuswaga Palace in Kooki. At the time, three people had been confirmed dead by the village leaders there, and yet an unspecified number of people missing. The dead were identified as Wilson Kadondi, 45, Locus Tayebwa, 25, and Locus Batoola, 30. In the neighboring Nyamunnengo island, Kayonza Parish in Kachera Subcounty, also three people were confirmed dead and three missing.
Specifically, sixteen families and 131 people were reported as affected and totally displaced in these particular Parishes, after the overflowing waters submerged their homesteads in entirety. On receiving this gloomy information, His Royal Highness the Kamuswaga Apollo Isansha Kabumbuli II, commissioned and dispatched a rescue team led by the Health Minister, Owek. Moses Luyima, equipped with basics like life jackets to aid the people trapped at the island, and some food for the displaced. On top of the lost human lives, unspecified heads of cattle, goats and other livestock were killed and plants destroyed.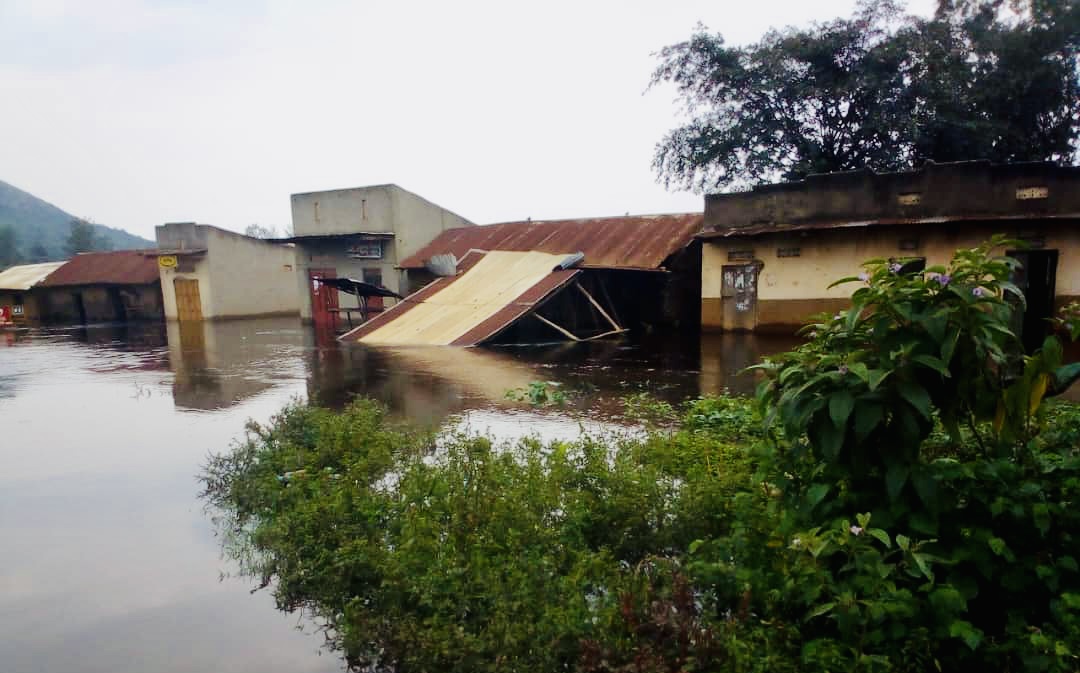 The following day, the rescue team reported back with more devastating information. After Kagaaga, the fast-flowing waters continued eastwards, submerging the Katatenga bridge at Katatenga. This bridge connects Kooki to Ankore (read Rakai District to Isingiro District). From here, the waters proceeded to Kanagisa, in Kagamba Sub County, submerging the whole trading center of Kanagisa. Here, four (4) people were confirmed dead, three (3) people missing, over 100 heads of cattle and other animals lost, as well as several poultry and plants destroyed. In the neighboring Kasankara Parish, over 200 families are totally displaced and affected in different spheres.
The threats ahead
Reports coming from the far east direction in Kibaale Town Council, lying between Byakabanda and Kyalurangira Sub counties indicate that the wild waters are threatening to submerge Kibaale Bridge. The Owek. Luyima Committee reports that by late afternoon today, the waters here were kissing the top edges of the bridge barriers, down from the known forty feet of their normal settlement levels. This development also puts at risk places in Kifamba Subcounty in Kooki, and Kakuuto Subcounty in Buddu where, the known route of these River Rwizi waters lay.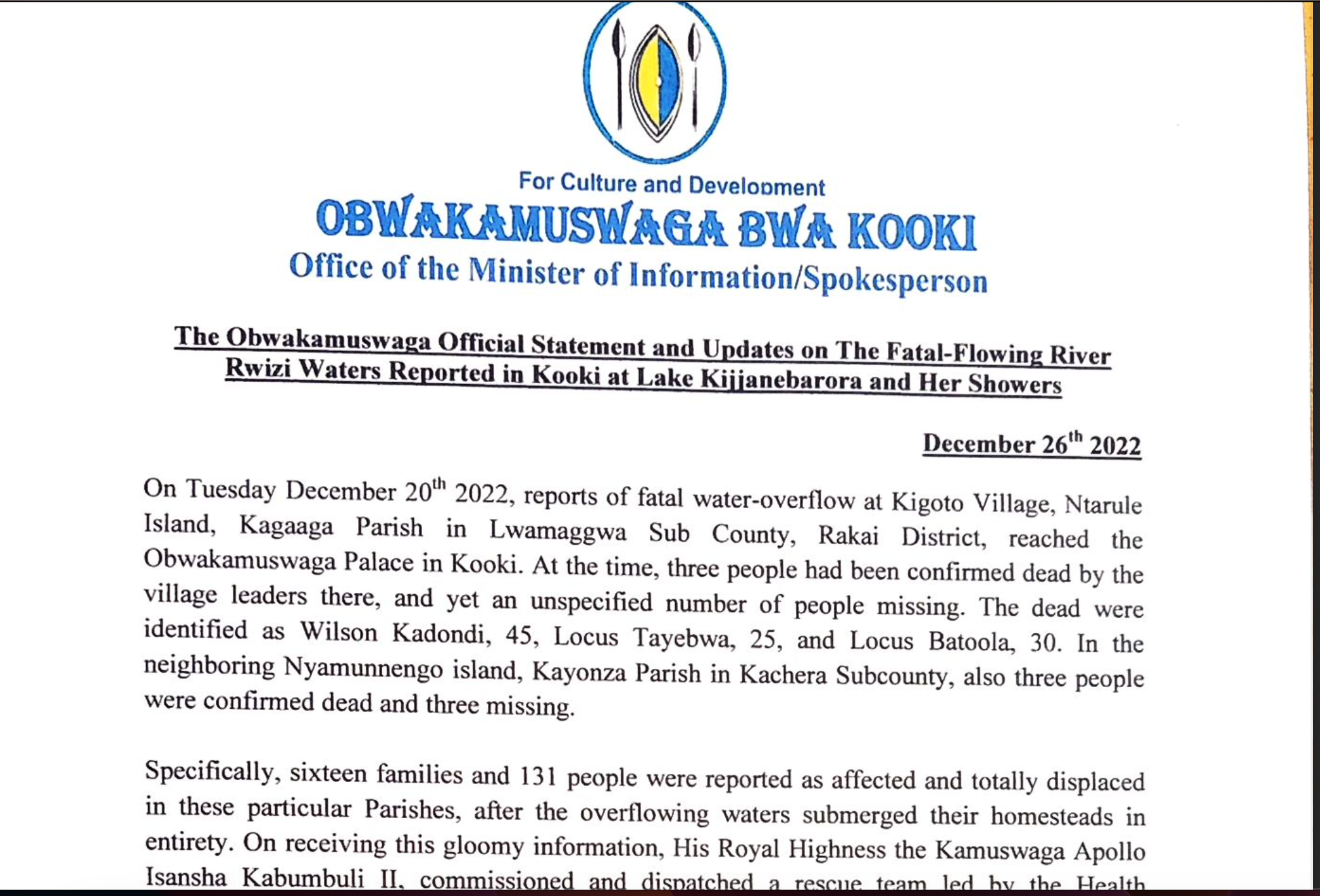 A Brief about Rwizi River: River Rwizi originates from Buhweju District hills in Western Uganda, with various arms from numerous Nkore hills including Ntungamo and Sheema that independently and separately join it. From here, it snakes its way to pour in Lake Victoria. It's on its way to Lake Victoria that it finds its route via the drainage systems of Lake Mburo in Kiruhuura District, and Lakes Kachera and Kijjanebarora in Kooki. From Kooki, it twists through Kifamba Subcounty, to Kakuuto County in Buddu, and specifically through Tome Forest, before it independently (a distant away from River Kagera), peacefully pours into Lake Victoria. Its violent charges against humanity this time round, is a subject of the environmentalists` study, for the direly needed but well-informed answers.
Appreciation and way forward
We wish to appreciate the Central Government which, through the Office of the Prime Minister, yesterday December 25th 2022 responded with some relief in food consignment which was received by the Office of the RDC and the District Disaster Management Committee Rakai District, led by the Chief Administrative Officer (CAO). We understand that this aid was prompted by the area MPs, Hon. Gyaviira Ssemwanga, Hon Suubi Kinyamatama, the RDC Sarah Kiyimba and other District Officials and Local Leaders. These made the SOS calls to the Central Government, but after they also, individually extended their aid to the affected communities. We appreciate them too.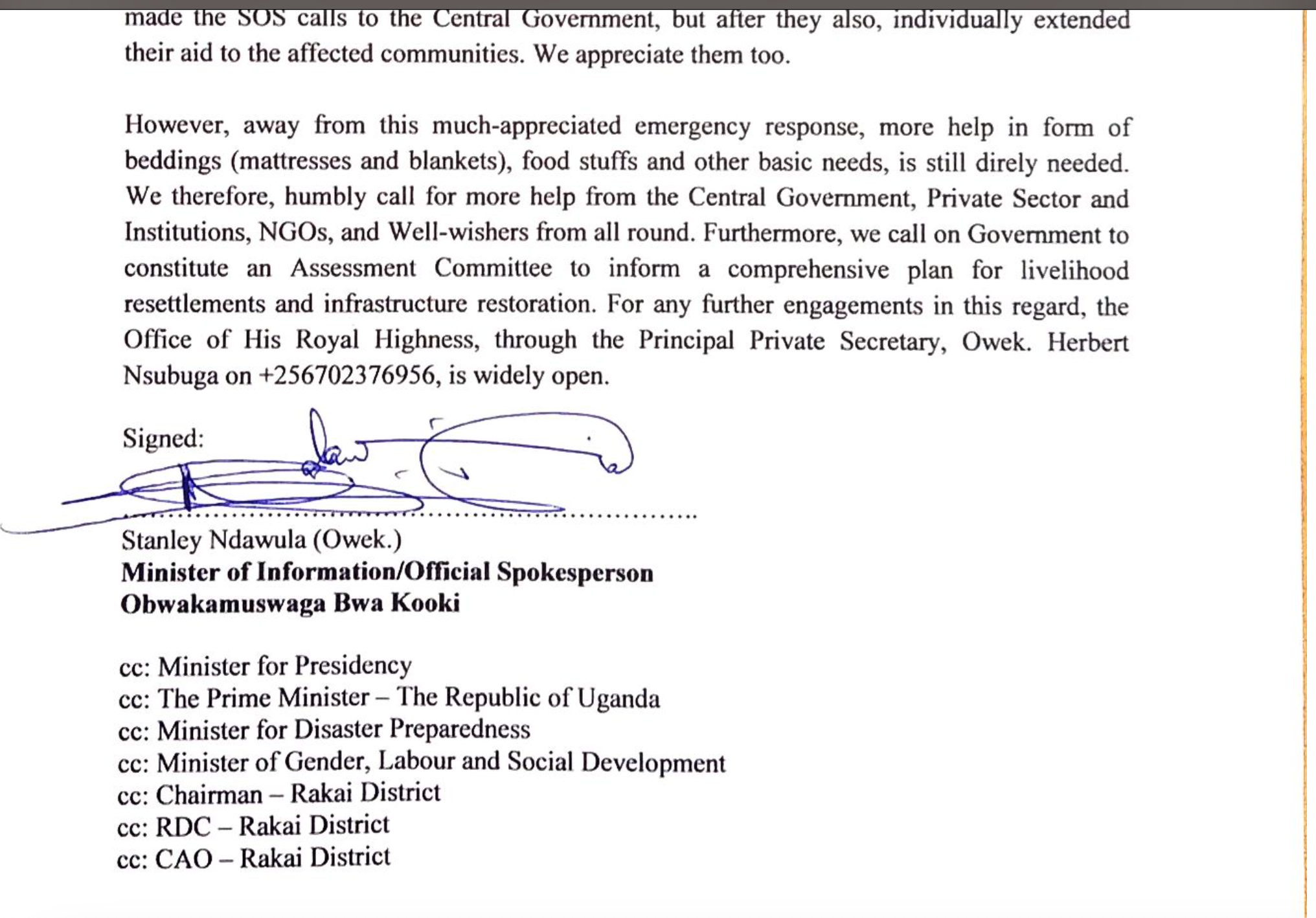 However, away from this much-appreciated emergency response, more help in form of beddings (mattresses and blankets), food stuffs and other basic needs, is still direly needed. We therefore, humbly call for more help from the Central Government, Private Sector and Institutions, NGOs, and Well-wishers from all round. Furthermore, we call on Government to constitute an Assessment Committee to inform a comprehensive plan for livelihood resettlements and infrastructure restoration. For any further engagements in this regard, the Office of His Royal Highness, through the Principal Private Secretary, Owek. Herbert Nsubuga on +256702376956, is widely open.
Signed:………………………………………………………..
Stanley Ndawula (Owek.)
Minister of Information/Official Spokesperson
Author Profile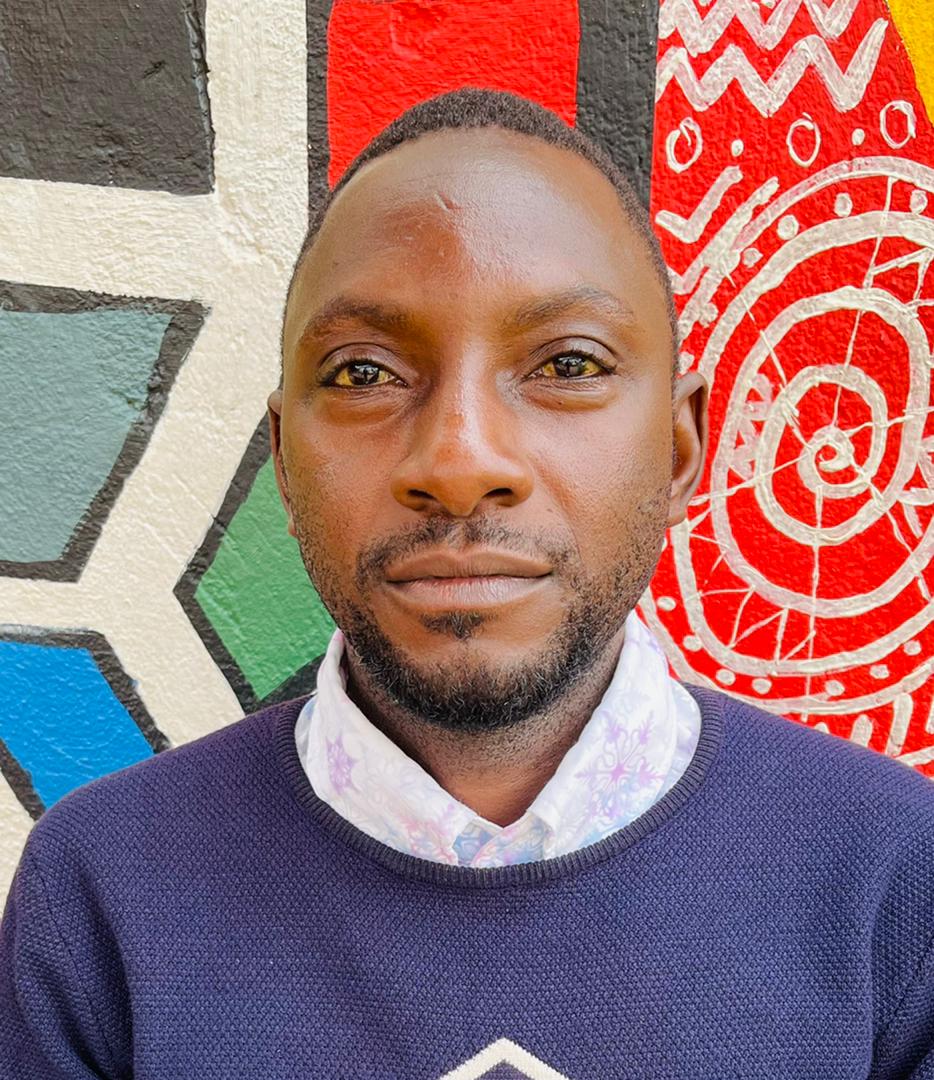 Mr. Daniels N. Tatya is an affluent Sports Writer, Commentator and Editor. His over 15 years of covering almost major sporting events makes him a revered and an authority on investigative Sports journalism in Uganda. He can also be reached via [email protected] +256(0)758268315