Close to five years ago, President Yoweri Kaguta Museveni fired one of his hirtheto own, very trusted confidant, Uganda's formerly Police Chief, Gen Edward Kalekyezi Kayihura aka Kale Kayihura.
While some of the reasons the president offered for depriving Kayihura of his job was recruiting into the police force, what he brands as weevils, there is actually more to what meets the eye in regard to what actually was the straw that finally broke the camel's back. Before his sack, Kayihura had recruited within the file and rank of the Ugandan police force, young people who were unquestionably very loyal to him.
The said groups of people would years thereafter, end up out of excitement of the momentum, declaring Kayihura as their own preferred candidate to replace his boss, Gen Yoweri Museveni as the president of Uganda. While they had kept that secret to themselves for years, the group led by Abdallah Kitatta, formerly the boss of the 2010 Boda Boda association and that of the crime preventers, plus the Kibooko squad, would after the passage of some years, recklessly let out of the bag what had all along been their real hidden political intentions.

Makindye rally
This would occur as they led a demo at the Makindye magistrates court. They were protesting over the criminal charges that had been brought against Kayihura for recruiting groups of young men to flog protestors.On top of expressing their displeasure over Kayihura's prosecution, they were recklessly and daringly carrying posters unambiguously implying Museveni's former political aide as their own preferred choice to replace his boss as the president of Uganda.
Kampala rally
Museveni's intelligence had prior to the protest march at Makindye court, been alarmed by Kayihura's previous big procession through the streets of Kampala. Then, Kayihura had been promoted by the Commander-in-Chief,Gen Yoweri Museveni to the rank of a military general. While the president himself had not read politics into that big procession, some people in his intelligence had interpreted that procession to be a launching pad for Kayihura's future political journey to State House.
Unaware of it, Museveni and his own intelligence and political game planners would end up alarmed by Kayihura's bold backers' campaign at Makindye court to have the police chief take over after Museveni even before the boss himself could call time up on his tenure at the helm of the country.
We told you, Sir!
"We have been telling you Sir, the man is plotting to unseat you and you have been dismissing what we have been telling you as a couple of lies," Museveni's moles present at Kayihura's Makindye court protest march are now understood to have briefed him immediately thereafter. From that time on, the president and his moles started to look for convinient reasons to use to get Kayihura out of the way in order to ensure the continued leadership of Museveni.
That opportunity would present itself following the emergence of reports about how Kayihura's recruits within the police force were seizing people running away from persecution in Rwanda and handing them over back to the neighbouring tiny country.
Using such Kayihura's purported association with the Rwanda administration, himself being a descendant of Rwanda, would end up being accused of things to do with espionage for the benefit of Rwanda, basing on that unverified criminal association. Under such Rwanda connection, Kayihura would also end up being suspected by the leaders in Uganda, of ganging up with the leadership in Rwanda to purportedly occassion a regime change in Uganda.
That excuse having been created, Museveni would go ahead and quickly launch an aggressive campaign to purge the police force of people suspected of plotting to replace him with Kayihura. Besides the Nixon Agasasirwe group, the operation was also targeting to get rid of the tens of hundreds of crime preventers who Kayihura had recruited and who had acted and behaved very loyal to their mentor.
This operation had been widened to arrest all the paramilitary groups such as that one of Kitatta's Boda boda group which Kayihura had been suspected by the intelligence services to have clandestinely created to drum up his own presidential bid. Having been thus deprived of his backers, security would then find no trouble to move in and arrest the formerly powerful and feared Kayihura as a wingless grasshopper. This, after being fired as IGP.
This arrest, plus the charging of Gen Kayihura at the military court would mark the beginning of the story of the fall from grace to the grass, of the hirtheto powerful police chief of Uganda. Despite Kayihura having been conner-eyed in the brutal murder of one of his Assistants, Andrew Felix Kaweesi, espionage and all sorts of things, the bigger reason why he ended up falling out with the State was because he had or, his people had, started showing signs as if he – whether consciously or not, was plotting to unseat his boss.
Mwenda's take
Be that as it may, Uganda's veteran journalist, media proprietor as well as regional power broker, Andrew Muhanga Mwenda believes Kayihura had never at any one time and at all, plotted to overthrow Museveni.Mwenda goes on to explain how Kayihura was, and still is, a very loyal cadre of the president. And who, for that reason, couldn't have nursed any idea at all, at any one time during his tenure as the boss of Uganda police, to overthrow his mentor and boss.
What was it then that could have prompted Museveni to fire his very loyal cadre? The answer Mwenda offers is the friction which was existing at that material time between Uganda and Rwanda. He argues how Kayihura, being a Rwandese, misled Museveni to mistakenly believe the propaganda to the effect that his loyal cadre was actually being used by Rwanda to overthrow him. What Mwenda says isn't different from what we have been discussing as to being the one to have occassioned Kayihura's sack.
Mwenda states how Museveni was misled by propaganda to mistakenly believe Kayihura was up to the mischief of upstaging him. We at the prized Investigator strongly believe Museveni thought, rightly or wrongly, that his subordinate was warming up to take up his seat. Consequently, what the oldman in Mwenda is saying,and what we are saying, is exactly one and the same. The difference between the two positions is but, nil.
As if to prove what Museveni was thinking was actually the truth, Kayihura's supporters would, whether out of excitement or while meaning it, go on to hold processions during which they would hold posters and uttered things suggestive of how he was indeed the president-in-waiting. Thank you so much for reading and kindly keep patronizing this investigative website plus it's online TV.
Author Profile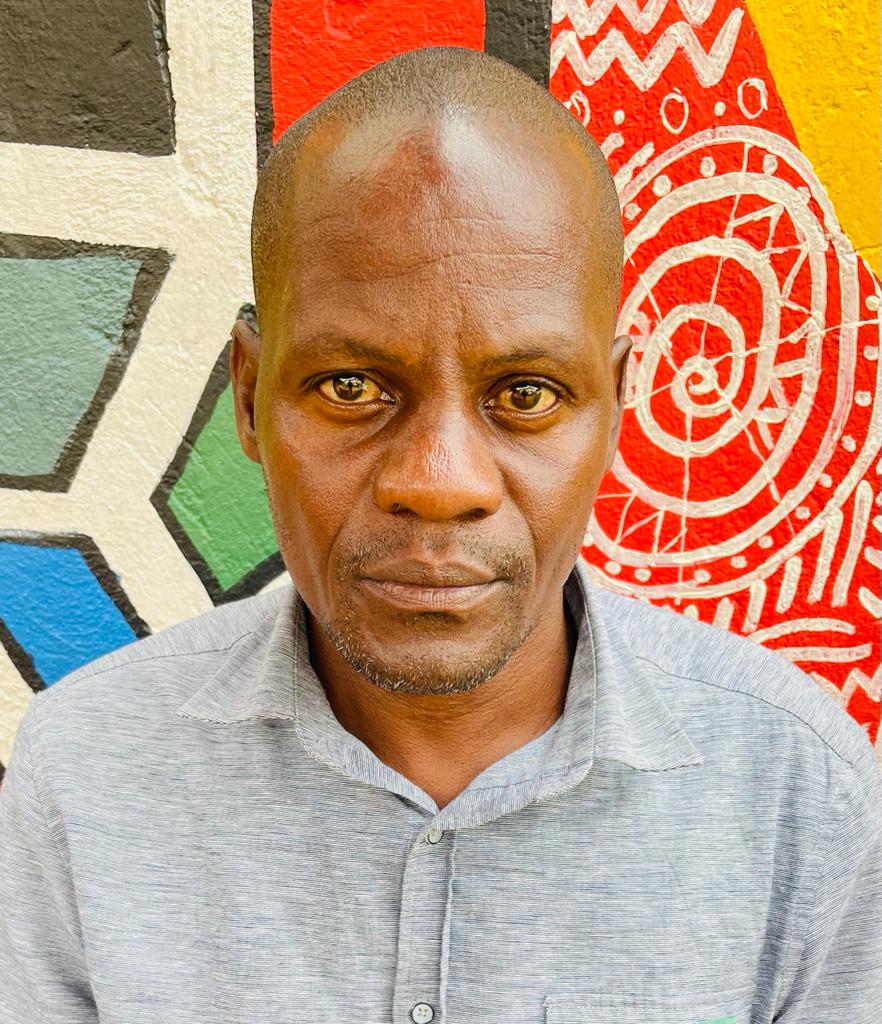 Mr. Stephen Kasozi Muwambi is a seasoned crime investigative writer, majoring in judicial-based stories. His two decades' experience as a senior investigative journalist has made him one of the best to reckon on in Uganda. He can also be reached via [email protected]