It's such a great moment for Netball Star Peace Proscovia. The level of professionalism she continues to demonstrate to play on the international stage for the greater good, with nothing but grace, is outstanding. Yet, she has always been an inspiration to many, but this is another example of why she is tagged world class.
You can't go wrong after the 'Post up with Peace' Storm master class Netball shooting skills. With an incredible career now spanning over two decades of high-profile masterly performances, the Ugandan Netballer based in the United Kingdom (UK) turning out for Surrey Storm Netball club has lately taken time off to pass on skills, to youth.
This is courtesy of the Director of Netball and Head coach of VNSL Mikki Austin. She continues to identify and create more world class star shooters across the globe. So, it's now your chance especially the juniors in the UK and the rest of the World, to learn from the best like Peace Proscovia.

In the 2022 season alone, this World star shooter had an incredible net shooting run, with 853 goals scored, making her the top goal scorer for the Vitality Netball Super League (VNSL) 2022 season. Therefore, her current English club Surrey Storm Netball are offering this opportunity to learn from a world class athlete at their home, but for limited spaces available.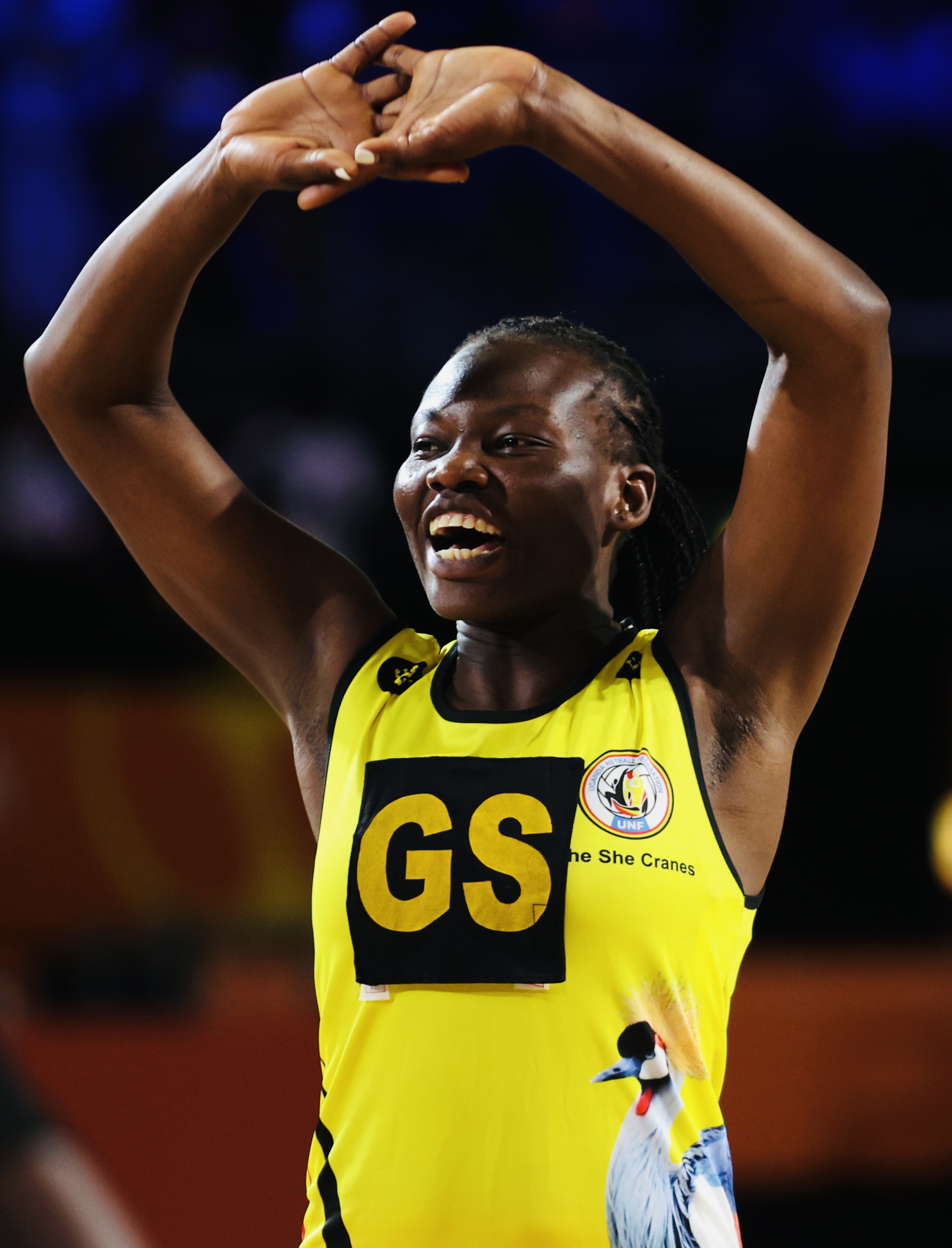 These paid for sessions are being led by Director of Netball and Head coach of VNSL Mikki Austin, designed as a CPD (Continuing Professional Development) to prepare and develop fellow coaches and teachers the very best techniques and tricks to help develop your athletes and teams for their season ahead. These are great opportunities for coaches and teachers already dealing with netball teams to gain valuable coaching advice and guidance from top-level elite coaches to further upskill themselves and explore new ideas.
Peace Proscovia
Commonly known as Peace Proscovia and nicknamed "Warid Tower", she is a professional Ugandan netball player for Surrey Storm and the current captain of the Uganda national team. She began her professional career with Netball Super league team Loughborough Lightning and has also played for Super Netball Team Sunshine Coast Lightning.
Internationally, she captained the Ugandan teams that won the 2013 Netball Singapore Nations Cup, and the 2017 African Netball Championship. She was born on 1 November 1989 in Arua, West Nile sub-region, in the Northern Region of Uganda, to a family of seven children. She attended Awindiri Primary School, in Arua. She studied at Mvara Secondary School, also in Arua, for both her O-Level and A-Level studies.
She would later join Nkumba University, where she obtained a Diploma in Development Studies, graduating in 2010. That same year, she was admitted to Uganda Christian University (UCU) in Mukono, where she obtained a Bachelor of Business Administration (BBA) degree in 2013. In 2014, she received a full scholarship to study for a Master of Business Administration (MBA) at UCU.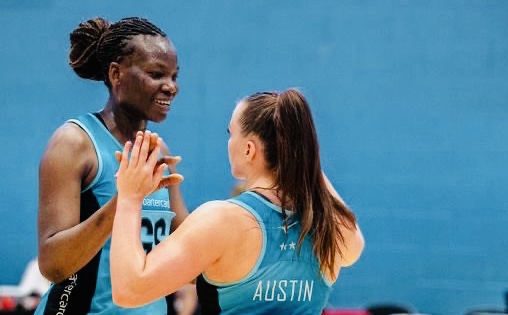 In 2017, she enrolled for the Master of Science (MSc) degree program at the Loughborough University, specializing in marketing. Voted the country's top athlete of the year in 2014, she has participated in numerous sports. Her first passion is netball; she was a member of the 2015 Netball World Cup team in Sydney, Australia.
She was a member of the Gazelles basketball team that participated in the AfroBasket Women 2015 championship in Cameroon. She was named Uganda's Athlete of the year in 2014. Prior to turning professional in netball, she played for the netball team of the National Insurance Corporation (NIC), where she worked as a marketing officer. She also plays basketball, although she admits she is not as good at it as she is at netball. Peace is a member of the women's basketball team of Kampala Capital City Authority and is on Uganda's National Women's Basketball Team.
Honours
2009 International Cup Tanzania-Gold Medal
2013 Africa Cup of Nations-Bronze Medal
2013 Six Nations Cup Singapore-Gold Medal
2014 Africa World Cup Qualifiers-Gold Medal
Fact File
Full Name – Peace Proscovia Drajole Agondua
DOB – 1st November 1989 (age 33)
Height – 1.93 m (6 ft 4 in)
Playing position(s): GS (Goal Shooter)
Clubs
2015-2018, Loughborough Lightning
2019-2021, Sunshine Coast Lightning
2022-To-Date, Surrey Storm
National team(s) Caps
2013-Uganda She-Cranes
Author Profile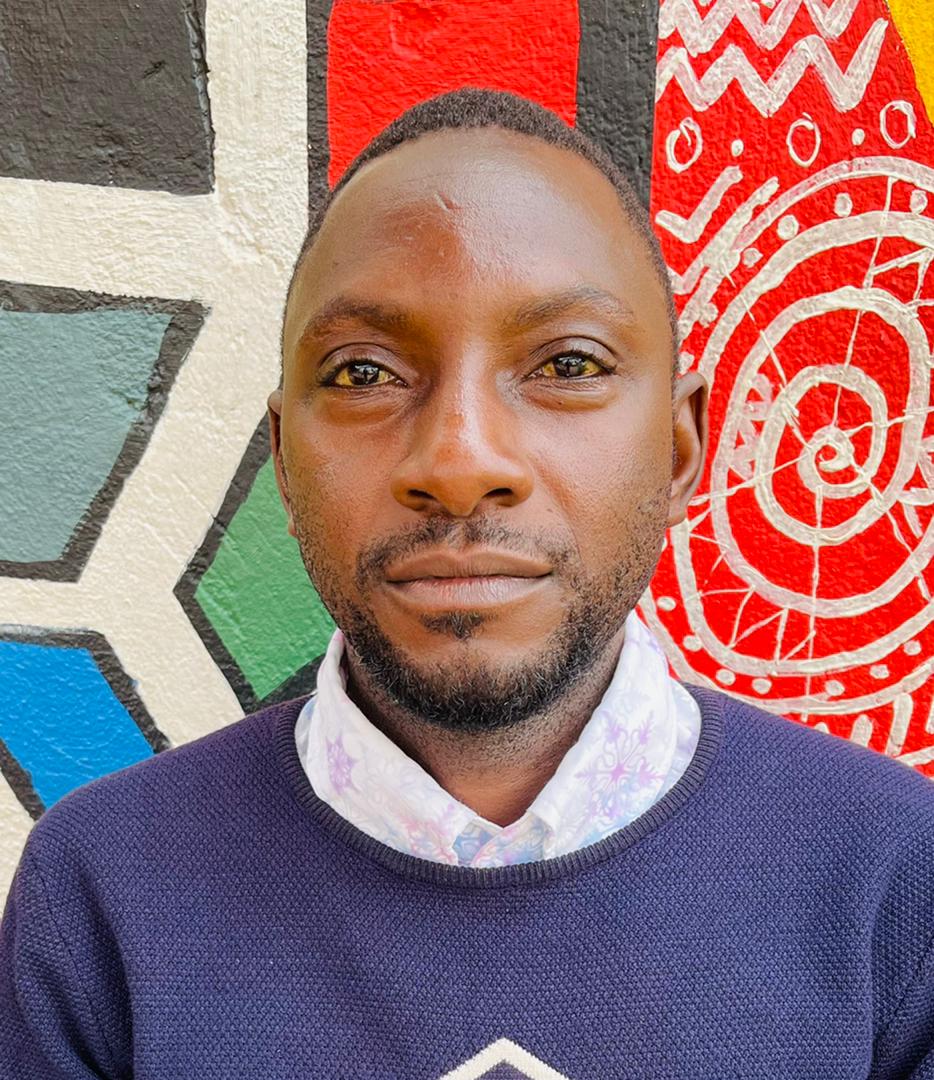 Mr. Daniels N. Tatya is an affluent Sports Writer, Commentator and Editor. His over 15 years of covering almost major sporting events makes him a revered and an authority on investigative Sports journalism in Uganda. He can also be reached via [email protected] +256(0)758268315