Uganda's Chief Justice, Alphonse Owiny Dollo has come under scrutiny after being accused of usurping the function of making the laws in Uganda.
Should that one turn out to be true, it would be a national scandal. Since, even an average primary four learner would know very well that making laws is ideally the prerogative of the country's National Assembly. This stance, whilst the courts, of which Dollo is the principal currently, are left with the function of arbitration and resolution of disputes through the application and use of the relevant laws passed by the National Assembly itself.
Businessman Hamis Kiggundu popularly known as Ham, is the one who has led the charge against the Chief Justice and a group of justices of the Supreme Court, which Dollo led to deliver a judgment in that young millionaire's high profile dispute with both Diamond Trust Bank Uganda and it's Kenyan sister bank. Recall, that judgement was delivered by justices led by the Uganda's Chief Justice, Alphonse Owiny Dollo himself.

In that case, Ham, represented by two law firms of Muwema and Company Advocates, and that of Kimara and Company Advocates, had accused DTB of theft of a total of two hundred and thirty five billion shillings from his accounts, under the guise of paying themselves what they had allegedly lent to him. DTB Kenya and DTB Uganda themselves had jointly countersued Ham through KK Advocates, over a fourteen billion loan the businessman had allegedly borrowed, and which, he had purportedly failed to pay back.
Ham rejected, nonetheless, owing any money to DTB. He instead accused DTB of using the cover of the loans he had, moreover reportedly paid back, to extract tens of billions of cash from his accounts. Ham had put up another case, but without abandoning the previous one. This was to the effect that the loans were a nullity for the reason that DTB Kenya hadn't sought for approval from Bank of Uganda prior to issuing the same to him.
But the Supreme Court led by CJ Dollo rejected Ham's assertions that the transactions were a nullity and then referred the case file back to the High Court's Commercial Division to be handled again, on it's own merit.Remember, Justice Dr Henry Adonyo had ruled in Ham's favor by upholding his view that the impugned loan transactions had indeed been a nullity from the word go.
Adonyo ordered DTB Kenya and DTB Uganda to jointly refund Ham's money worth tens of billions of shillings that the two sister banks were said to have taken out of Ham's accounts under the guise of paying themselves back those impugned loans, but which Ham insisted, he had paid back already. After ruling in favor of Ham, Adonyo was promptly and swiftly removed from the High Court's Commercial Division.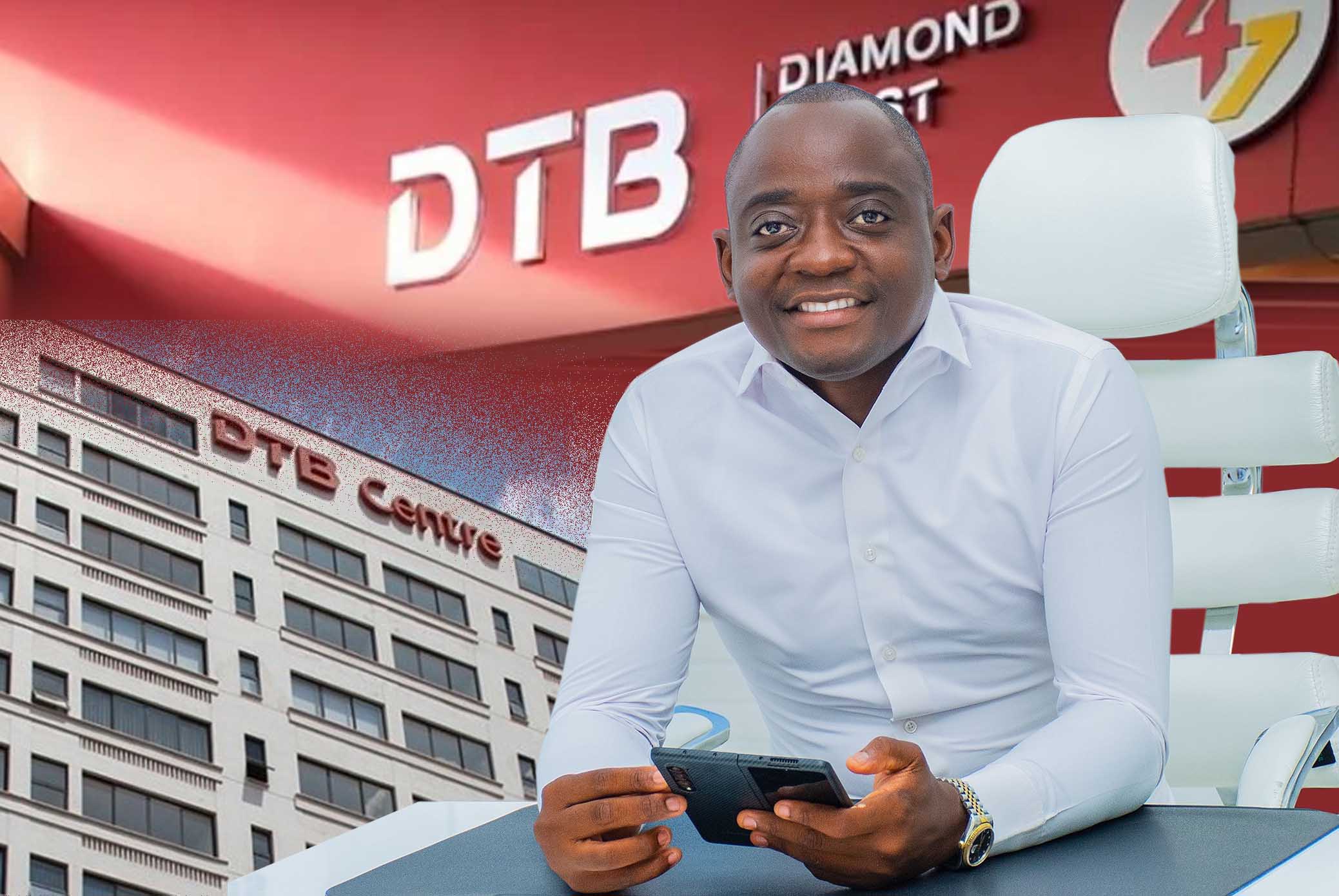 The case file itself was called for by the Principal Judge and Adonyo's judgment was blocked. Thereafter, the case file was sent to the Court of Appeal for it to hear DTB's appeal. While that court overturned Dr Adonyo's ruling, it never, nonetheless, strangely ruled on the legality of the loans DTB Kenya had offered to Ham. That's how the case ended up with the Supreme Court where, CJ Dollo ruled that both the loans transactions and the loans themselves were legal and sent the file back to the High Court for retrial on it's merit.
Now, Ham, in his own rejoinder to the CJ Dollo-led judgement, accuses Dollo and group of ignoring the Uganda's Financial Institutions Act (FIA) as opposed to making use of it to resolve this dispute. After sweeping aside that piece of law, Dollo and his group, are said, as per Ham, to have created an imaginary law and used that to purportedly exempt any foreign bank from abiding by the above stated piece of law as and while transacting business in Uganda.
Recall, all the justices in this dispute, without exemption, ruled that foreign banks aren't required to obtain approval from Bank of Uganda prior to carrying out business in Uganda. For emphasis sake, all the justices in this case and, without exemption, pointed out that a foreign bank need not to seek approval from Bank of Uganda while transacting business in Uganda, through a bank licensed by Bank of Uganda.
But Counsel Fred Muwema and Counsel Kimara,acting for and on behalf of Ham, have dismissed that stated reasoning as being completely faulty. How? They argue that Dollo and his group reached that decision simply because they had completely miscontrued what their client's case was all about. Whereas their clients' wasn't a case to do with opposing syndicated banking, the two lawyers argue, Dollo and his group, nonetheless, misfired by ruling, that was what the instant case was all about.
The two lawyers go on to point out that contrary to what Dollo and his group construed these particular transactions to have been, DTB Uganda and DTB Kenya each one dealt with Ham on it's own and as a separate and distinct financial institution from the other. Put differently, as opposed to each one of the two sister banks going through another and without acting for or on behalf of the other.
Had the justices cared to find out, Muwema and Kimara now explains, they would have seen documents on the case file where each one of the two banks were separately contracting to issue out loans to Ham and each one of that in well specified amounts. For that reason, the lawyers contend, what transpired between DTB Uganda and DTB Kenya, was, and still is, distinguishable as from what would ideally transpire in the case of and during syndicated banking.
For Dollo and group to be permitted to exempt the foreign banks from conforming to the country's relevant laws while doing business in Uganda, it's Muwema's and Kimara's view, would be analogous to permitting Dollo and his group to overthrow the legal sovereingty of that sovereign geographical entity known as Uganda. The lawyers warn that much as it is being celebrated by those in the banking sector as a landmark judgment, the judgment itself is a disaster. But why and how?
Fortunately, the lawyers are willing to show why and how. First, they contend, by Bank of Uganda backing foreign banks to carry out business in Uganda without prior approval from it, the regulator has impliedly given up it's duties and obligation under the Financial Institutions Act, to control the flow of money from outside the country into the economy and through the banks. Second, these legal brains warn that by permitting foreign banks to move money into the country without scrutiny from Bank of Uganda, that is very likely to turn Uganda's already bad money-laundering case from worse to the worst.
They warn that with time, those global bodies in charge of fighting and controlling acts of money-laundering, are likely to end up tightening their noose against Uganda causing all sorts of undesirable problems for the country's already seriously bleeding economy. Subsequent to that, the two legal brains demand, and to the extent that the judgement upstages Uganda's legal sovereingty, neither can it be permitted to stand nor to remain part of the court's record.
The lawyers argue that contrary to what the Justices would want us to believe, the Ugandan law regime ought to be adhered to by those living, working and transacting business in Uganda. No matter be it a citizen, a foreigner or foreign entity. In addition to all that, Muwema adds, and Kimara agrees, another critical bone of contention Dollo and his group ignored to deal with, was the implication of DTB's admission that it had indeed carried out business with Ham in absence of approval from Bank of Uganda.
In spite of the fact that Ham had duly filed an application to have a partial judgment entered against DTB Kenya over that particular admission, CJ Dollo rejected his request to argue and prove the relevance of that application or, lack of it,. And despite the fact that Dollo had pledged he would deal with that particular application during the delivery of the Supreme Court's judgment, the CJ didn't honor his word. This stance, since none of what he had pledged was made part of the final Supreme Court judgment, according to Ham's attorneys.
As it is now, Muwema and Kimara lament, while the main judgment itself has since been delivered by the Supreme Court, the critical application to do with DTB's stated admission of itself remains unresolved todate.Had the justices allowed their application, the lawyers argue, they would have introduced evidence from the Kenya Central Bank itself in proof of DTB Kenya's illegal dealings in this particular case.
The two lawyers vow not to stop at lamenting about what went wrong in the Supreme Court. They say they are working on a constitutional petition to undo the Supreme Court's blatant refusal to offer audience to Ham, which he reportedly, would have used to properly argue his application in regard to the DTB Kenya's own admission. And which, as per Ham, would have, in turn, helped the Supreme Court to finally resolve the legality of the impugned loans transactions. Keep watching this space and thank you for patronizing this media website.
Author Profile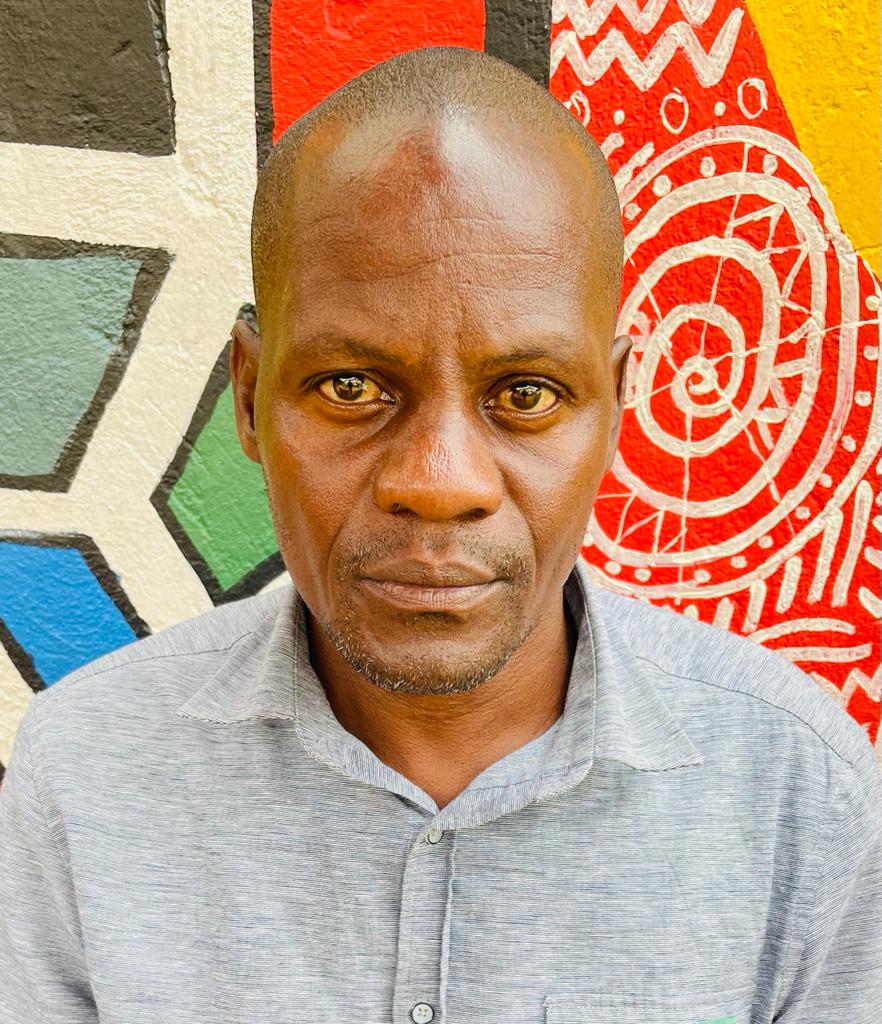 Mr. Stephen Kasozi Muwambi is a seasoned crime investigative writer, majoring in judicial-based stories. His two decades' experience as a senior investigative journalist has made him one of the best to reckon on in Uganda. He can also be reached via [email protected]