The Kabaka of Buganda, His Majesty, Ronald Muwenda Mutebi Walugembe the Second, just as this media website has already irrefutably divulged, is said to be currently sourcing for Katikkiro Owek.Charles Peter Mayiga's successor.
By the way, we are highly informed when it comes to these matters. Yes we are – since it's still us here, who then exclusively reported that the Kabaka had sat in his palace and was going to raise after, to announce the appointment of Charles Peter Mayiga as his Katikkiro. Lo and behold, and it came to pass. Just as we had irrefutably and exclusively told his subjects and well-wishers.
Whereas this is not to imply that the Kabaka is fed up with Mayiga being his Katikkiro, we understand that the grandson of Ssekabaka Mwanga Bassamulekkere the Great, feels deeply that the architect of the 'mwaanyi terimba' wealth creation model has had enough of his turn in the limelight and, some other person therefore, should now come in to replace him.

Mayiga has written history already as the longest serving Katikkiro under the currently reigning Kabaka, having occupied the office so far for more than ten years. To this end, well placed sources close to Kabaka Mutebi have reliably leaked to this investigative media website some of the lucky personalities who are being considered and weighed up for purposes of being appointed to the second most highest office in his kingdom.
Recall, the holder of the office of the Katikkiro in Buganda is culturally regarded as the official king while he is serving on behalf of his master outside the palace. In fact, while the Kabaka is performing rituals on the new Katikkiro, he hands to him Ddaamula (read instruments of power) a symbolic gesture that the elected Katikkiro is going to help to preside over the kingdom on behalf of the Kabaka. We now proceed to drop the names and particulars of those who are being considered to replace Katikkiro Charles Peter Mayiga as we have been also reliably made aware by very reliable sources close to the powers that be at Bulange Mengo.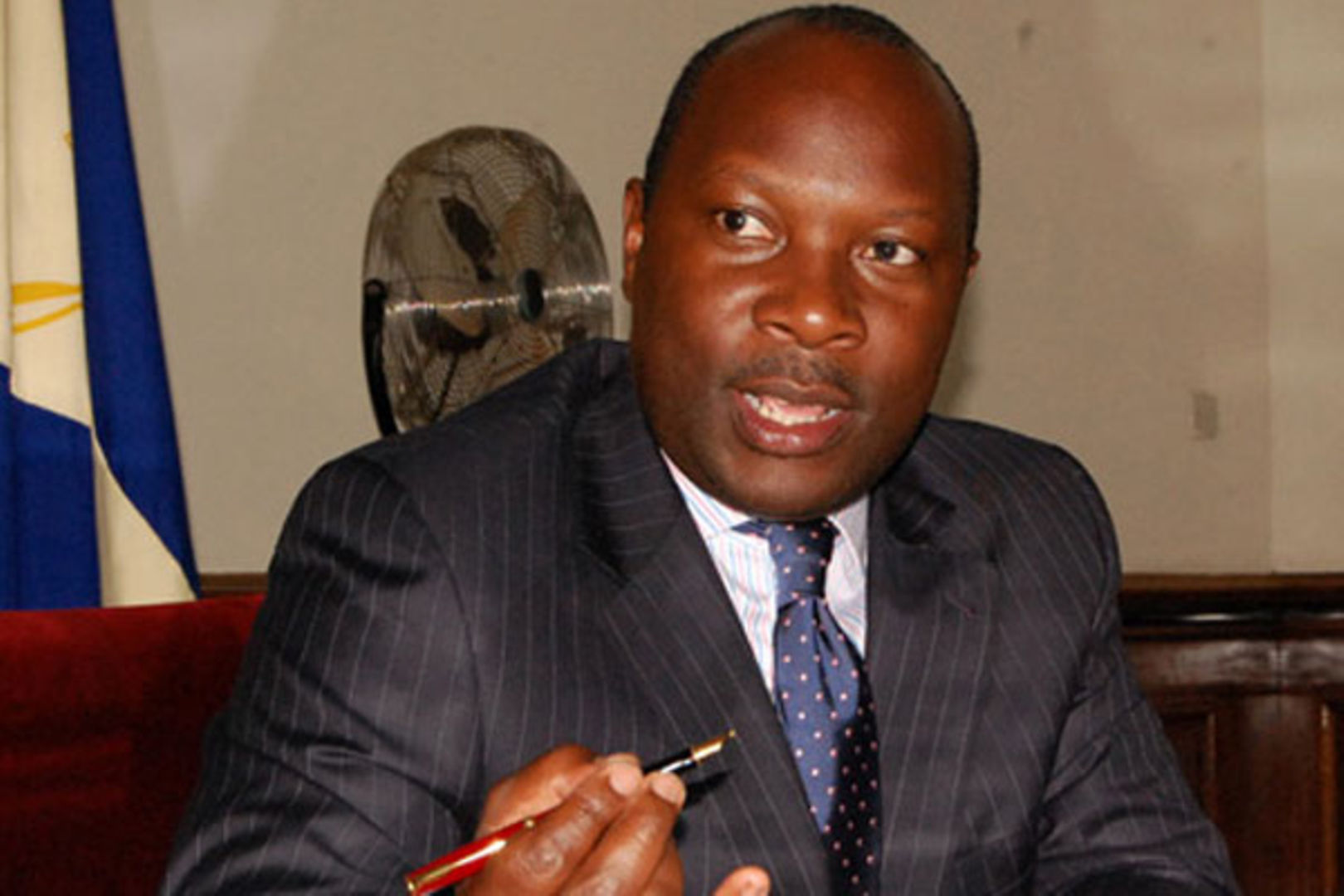 Apollo Makubuya
Mayiga didn't end up running away with the final trophy merely because his fellow esteemed soft-spoken learned friend, Makubuya was lacking credentials for the office of the Katikkiroship. It was really a tough race. Just that Mayiga was a bit more experienced than him. Having served as Kabaka Mutebi's deeply trusted private secretary years before Makubuya could think of joining Mengo.
Mayiga was introduced to Mengo by Kabaka's very own trusted and loyal legal advisor, John W. Katende. Recall, by that time, this exceedingly wealthy legal collosus was serving as Mutebi's legal confidante. The chubby and jolly old soul, was also part of a very sophisticated team which the Prince had appointed to negotiate with Gen Yoweri Kaguta Museveni's government for the restoration of his kingdom.
Before being named by the Kabaka as his attorney general, Katende had also, during Kabaka's early days as Ssaabataka (Chief Landlord) from exile, surrendered an entire floor forming part of his elegant legal chambers at the Rio Insurance building in Kampala, to his beloved king to use as his office. Although Mayiga was a budding lawyer at that time working for the central government as a state attorney, upon being introduced to Mengo, he would henceforth leave his job and throw himself full wing into service of the King.
During Prince Mutebi's coronation at Naggalabi and, in days leading to the big occassion, Mayiga was the one who was tasked with the job of recording each and everything that was going on and, suffice it to say, the young man did a really fantastic job. From then on, Mayiga's able mentor and broker, Mzee John W. Katende, would continue to angle him for what were yet more good things to come at Mengo. Being a bestie of the King and, when the time for Eng John Baptist Walusimbi to be relieved of Katikkiroship had finally come, Katende would nod positively to Kabaka's consultation with him, to have his student replace the man of the monkey totem.
To cut the long story short and, considering all what we have canvassed, there was no way, honestly, Apollo Makubuya was going to end up finally beating Charles Peter Mayiga to the trophy. But considering that Makubuya came second to Mayiga. And the fact that he has since scaled ladders to serve in highest offices at Mengo, sources close to Kabaka now divulge, is what makes the King this time round to highly consider him as the most appropriate candidate to replace Mayiga.
While it's feared being an Anglican can work against Makubuya's candidature, since it has been Mutebi's modus operandi to appoint a Catholic as his Katikkiro in order to equalize power at Mengo. Our impeccable sources intimate to us that the Kabaka looks determined this time round to forego his own usual modus operandi in order to favor Makubuya.
"He is the king and, remember, his word is final," pressed to elaborate further on this issue, that is how our sources opined. Just like Mayiga, Makubuya too is a highly respected legal practitioner not only in Uganda, but also within the East African region. He is a managing partner at one the of country's well-established commercial law firms styled as MMAKS. He is apolitical and press-shy. Although these are traits which would unsettle many groups of militant Baganda, the same, on the other hand, are some of Makubuya's big arsenals. This stance, knowing that Gen Yoweri Museveni no longer entertains Katikkiros of the temperament of former Katikkiro, Mzee Daniel Muliika.
Going back to the issue of being an Anglican, the same can work in Makubuya's favor. This view, since he is highly respected as an Anglican remembering that he is the Chancellor of one of the notable Anglican dioceses in Uganda referred to as Luweero. Aside from that, the leadership of the Anglican faith can use their clout to press for him to become the next Katikkiro since, during Mutebi's reign, no one from that faith has ever served in that capacity.
Should the King listen to the Anglican pleas for one of their own to be the next in line to serve in Katikkiro's office, Makubuya's appointment would then be as good as done. In addition to that, Makubuya is what would define a gentleman. He is not only polished, but he is polished to the boot. The fact that he is an OB of Kings College Buddo, Uganda's prestigious school deeply allied to Buganda kingdom, can go miles to demonstrate how and why Makubuya's chances to become the next Katikkiro, are plenty.
David Mpanga
This is another soft-spoken candidate being preferred by the Kabaka for the office of Katikkiro, as per our credible sources. But behind that façade Mpanga clothes himself into, is a big brain as well as highly competent and undisputable polished personality befitting of the office of the Katikkiro. Mpanga, just like Makubuya and Mayiga have done, have had the privilege of serving at the highest tier of leadership at Mengo.
That the Kabaka himself has since found it inevitable and fitting to name him a special minister or, an envoy in charge of doing this and that special assignment, can further ably demonstrate Mpanga's competence.Mpanga's deceased father, Andrew Fredrick Mpanga, was during his lifetime, not only Sir Edward Muteesa's personal lawyer, but served at the same time, as Buganda Kingdom's attorney general.
While out in exile in UK, after being humiliatingly forced out of power and his kingdom by Dr Apollo Milton Obote Opeto, Mpanga Senior was one out of a few Muteesa's real friends who never abandoned him till he breathed his last. The fact that Kabaka Mutebi is one of the surviving children of Sir Edward Muteesa, can also end up naturally prompting Mutebi to consider Mpanga's son, David Mpanga for the big office.
Mpanga is also an OB of Kings College Buddo which in itself, would be a big asset for anyone in the race for the office of Katikkiro. Although his association with Dr Kiiza Besigye, as one of his loyal and very capable lawyer, can easily generate suspicion and controversy at Plot 1 Nakasero about Mpanga's neutrality as Katikkiro, Museveni's top political handlers beg to defer on this.
In an interview for this article, Museveni's aides divulged how the president would be comfortable working with Mpanga. But why exactly? Since he isn't as radicalized as Lord Mayor Erias Lukwago, nor is he as hard-nosed as Semujju Nganda. "While it's true, he has served as Besigye's lawyer previously, he has been doing this purely as a professional," Museveni's aides assert.
Those aides have also been reading some of Mpanga's articles in the media and, while they say that some have been critical of the establishment, they hasten to admit how those articles have been admittedly justified."From our observation of the president's comments about Mpanga, we have no doubt that he can easily clear him to become the next Katikkiro," those aides give Mpanga's candidature a clean bill of health.
Pressed to say what would happen if Mpanga were to be appointed and then turn belligerent towards Museveni's government , his aides reveal that would never happen since their master would have before Mpanga's own appointment handled matters of such conduct with the Kabaka. "That stopped with Muliika..the president and the Kabaka learnt their lessons… they are no longer ready to wait to be taken unware by belligerence…they handle that months before the Katikkiro's appointment," these aides disclose. We would have loved to drop names of another interesting Moslem gentleman who is part of this race. But we feel this has been quite a long reading and, so, in interest of time, we shall do that next time.
Author Profile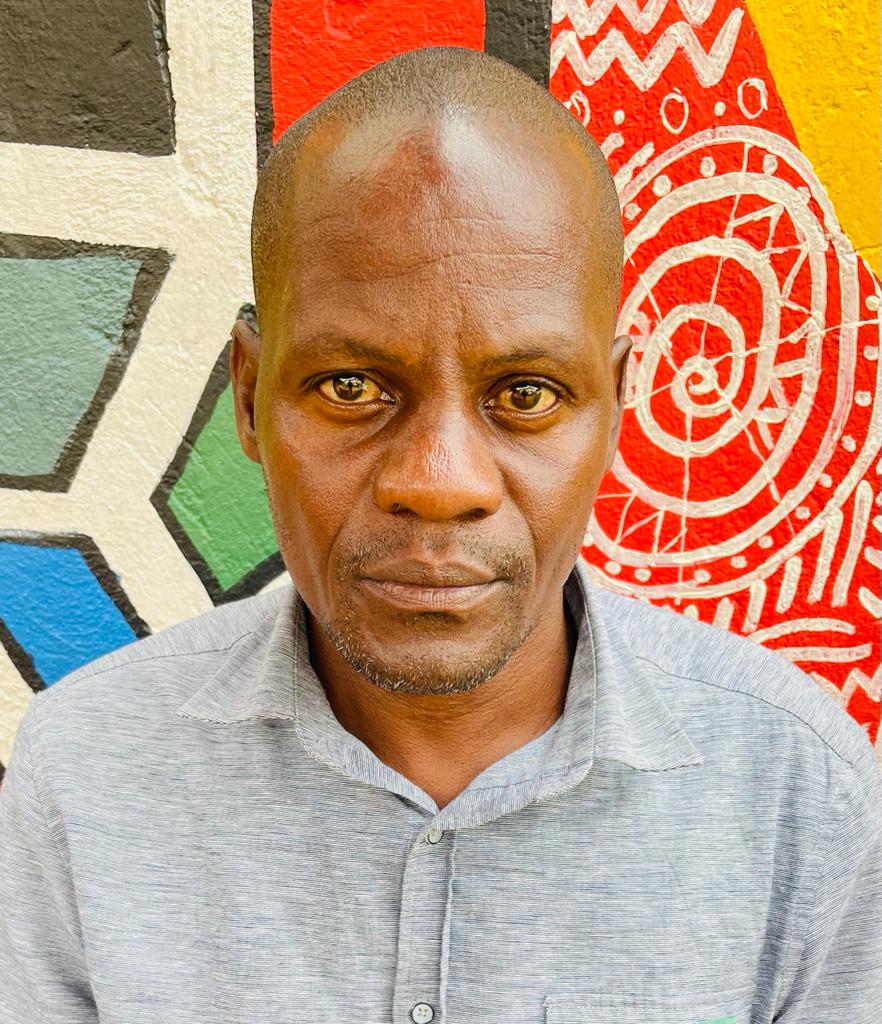 Mr. Stephen Kasozi Muwambi is a seasoned crime investigative writer, majoring in judicial-based stories. His two decades' experience as a senior investigative journalist has made him one of the best to reckon on in Uganda. He can also be reached via [email protected]