This prized investigative news website can exclusively reveal how Uganda's Chief Justice, Alfonse Owiny Dollo presently stand accused of perjury. Such grave charges they are. Bearing in mind that judges, moreover, of the rank and seniority of Dollo, are ideally thought and regarded to be above reproach.
These charges are set to be investigated by yet to be named Justices at the Constitutional Court. But which Justices, are ideally and legally, exactly Dollo's own juniors in rank. Hold on, to this, we shall return later as we go along. We now kindly invite you to continue reading on. Uganda's surviving most senior Judge, Lady Justice Esther Kisaakye stirred a big storm in 2021. Recall, that was when she publicly claimed how her boss, Chief Justice (CJ) Alfonse Owiny Dollo, had grabbed her case file containing her judgment.
Dollo's intention, Kisaakye told the country, was to try to stop her from delivering a verdict unfavorable to President Yoweri Kaguta Museveni. Presumably, CJ Dollo had asked and coaxed Kisaakye before, to surrender her judgment to him to peruse and see how she had ruled and the reasons she had given for reaching her decision. Suspicious of her boss' intentions, Kisaakye flatly rejected to do his bidding.

And, Justice Kisaakye claimed, this is when Dollo organized for the grabbing of her own judgment. Note however, that the Judiciary has since clarified how it's not unusual for judges on a joint panel, to share and read through each other's judgment ahead of the reading and delivery of the final verdict. The scandal kicked off by the alleged confiscation of Kisaakye's judgment. It arguably was one of such unprecedented scandals to have played out at the helm of the third arm of government in recent times.
This occurred following a petition that had been filed by Uganda's Opposition kingpin, Robert Kyagulanyi Ssentamu alias Bobi Wine, to contest President Yoweri Kaguta Museveni's 2021 polls victory. By the time Kisaakye printed out an alternative file, Dollo and his other colleagues had read out and delivered each one's judgment in favor of the President.
By this time, the tent where Dollo and his group had read their judgments from, had been removed. So much that Kisaakye would be forced to read her judgment, right there outside in the open. Such embarrassing acrimony would end up with Kisaakye being deprived of her salary entitlements by her bosses, and other related work emoluments, plus also, being stripped of work to do as a judicial officer.
This would, in turn, prompt the pissed Lady Justice to file a lawsuit against her boss, CJ Dollo, the Judicial Service Commission and the Attorney General. She was now accusing the trio of generally and jointly launching a baseless vendetta against her over her judgment in favor of Bobi Wine.
The story
While that storm is still settling down, and whereas Kisaakye's case is still being handled by court, another fresh scandal has now emerged. The same Chief Justice is now being accused of perjury. Curiously, the fresh scandal looks somehow related to the previously narrated one above and, which to date, remains unresolved by the court.
In the fresh scandal, the CJ is being presently accused of supposedly uttering falsehoods. But how exactly! By reportedly writing a lead judgment, as if his fellow justices on the same panel as he were, all in agreement with his verdict. Yet, it is presently, being claimed, the CJ was actually telling a lie. Same verdict, same judges, different dates
Although the CJ wrote his lead judgment on June 6th 2023, the other Justices on the panel he was with on the same case, would write theirs' over a week after him. Such differences in time, are when the CJ and the other justices each one of them wrote their own judgment. But this stance, moreover, in a matter which was similar! This is what now raises the suspicion that what the CJ asserted in his own lead judgment, wasn't actually what was genuinely true.
We separately understand how one of the Justices on the same panel as Dollo, has since uttered things which seem to imply, she wasn't in full agreement with her boss, CJ Dollo's lead judgment. But that is a developing, and therefore, a story for another day.
Investigate CJ
That is what has, in turn, exactly prompted city businessman, Hamis Kiggundu Ssegawa a.k.a Ham, to seek for an investigation into Dollo's assertions. This position, with the view to declare what is claimed to be a joint judgement written by Dollo, as being a suspect, inconsistent, fatal, as well as an incurable judgment.
Ham's view is that it's highly suspicious and dubious for the judges said to have all agreed with Dollo's lead judgment on the same day as him. For the same judges to have again waited for eight days later after, to sign the joint judgment which they had purportedly been, from the word go, in full agreement.
"That claim (read by Dollo) that "the other members of the coram are (read were) in full agreement with the judgment and orders", was an act of willful perjury," asserts Ham, a lawyer by training himself. Ham's views are contained in his own affidavit in support of an investigation into Dollo's alleged perjury as well as his other blunders during the handling of his appeal by the Supreme Court Coram led by the CJ.
The above highlighted disparity in the commencement dates of the judgments in what was a panel appeal, Ham argues, was a "violation of the panel's mandate rule to hear and judge upon the appeal at the same time." His joint lawyers of Muwema and Company Advocates and those of Kimara and Company Advocates, contend how the foregoing disparity offends Articles 2, 28, 44, 79, 126, 130 and 131 of the Constitution.
The lawyers say what the impugned judgement helps to reveal to the world is an 'uncoordinated, as well as absolute failure' by the Dollo-led Supreme Court Panel to exercise judicial power in this instant case. Consequently, the two law firms assert, what Dollo called a judgment is something completely else. Since, they opine, Dollo's judgement is not, in actual sense, a judgement in law. In the final analysis, the lawyers opine, the foregoing acts and omissions by the Supreme Court panel, contravene Articles 2, 28, 44, 126, 131 and 132 of the Constitution.
Ham raises the instant issue of perjury as one among many of points of disagreements he happens to bear against the Dollo-led Supreme Court judgment into his high-profile commercial lawsuit against Diamond Trust Bank Uganda and Diamond Trust Kenya. Ham sued the two sister banks, owned by Prince Aga Khan, for allegedly extracting two hundred and thirty-five billion shillings out of accounts belonging to his companies styled as Ham Enterprises and Kiggs International
He said the two financial institutions disguised those extractions as being funds which they had earlier on lent out to him and which they were now recovering from him through making deductions off his companies' accounts. But Ham says not only had he paid back already to the above stated financial institutions what he had borrowed from them, but what also the two banks took out of his companies' accounts, was too far way beyond what his companies had borrowed.
Ham won the case in the High Court's Commercial Division initially after Justice Dr Henry Adonyo declared the transactions to be illegal and, therefore, a nullity. This, after Adonyo ascertained that Diamond Trust Kenya had lent out funds to Ham through Diamond Trust Uganda at the time while the foreign bank itself was not licensed by Bank of Uganda to conduct business in Uganda.
Adonyo consequently directed the two banks to refund to Ham what they had extracted out of Ham's companies in order to purportedly recover loans which Ham, in turn, says he had already cleared. Ham's victory was short-lived as principal judge, Dr Flavia Zeija quickly sent for the case file from the commercial court and stayed Adonyo's judgment.
Dr Adonyo wasn't spared too. He was quickly and swiftly hounded out of his work station at the business court. He was dumped at the High Court's Civil Division where he continues to serve to date. The case file itself was then submitted to the Court of Appeal, where Adonyo's judgment was overturned. But, without the justices involved, ruling on the critical question of the illegality of the loans, over which Adonyo had earlier on, ruled in Ham's favor.
Ham appealed and the Supreme Court led by Chief Justice Dollo not only dismissed his appeal. But also directed the retrial of the case and its resolution on merit. By reason of that Supreme Court's judgment, the new judge, is expected not to pay any attention at all to the illegalities but, which, Adonyo he himself had based on earlier on to rule in favor of Ham. Next, we shall present other points of disagreements Ham bears against Dollo-led judgment via his freshest petition to the Constitutional Court. Until then, thanks for reading and keep patronizing this prized news website.
Author Profile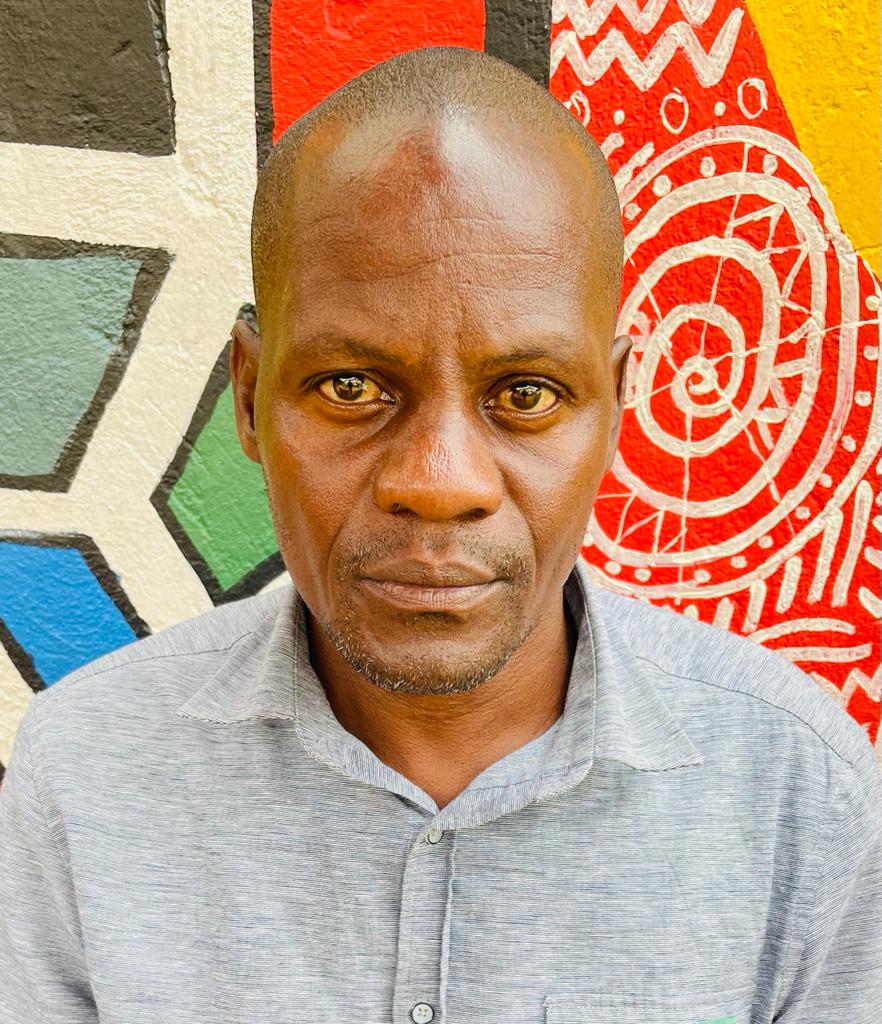 Mr. Stephen Kasozi Muwambi is a seasoned crime investigative writer, majoring in judicial-based stories. His two decades' experience as a senior investigative journalist has made him one of the best to reckon on in Uganda. He can also be reached via [email protected]