For years back, in November, 2018 to be exact, Ugandans and the rest of the world, were treated to horrific news about a boat-cruise-gone-wrong, which ended with up to thirty two revelers aboard it dead.
Those who survived that nasty boat capsize included Kabaka Ronald Muwenda Mutebi's fond younger sibling, Prince David Kintu Wasajja, Mengo's former Ettofaali fundraiser, Freeman Kiyimba and crooner, Iryn Namubiru. Those mentioned above were merely part of a big group of partiers estimated to be in dozens who had hired the rickety MV Templar boat to enjoy a cruise over Lake Victoria.
But as fate would have it, what was supposed to be a memorable ride ended up instead into a tragedy occassioned by the boat's capsize which led, in turn, to loss of lives and loss of bread winners for a number of families. Reports coming in four years later, are disturbing and bizarre. It is being speculated how it was voodoo which caused that nasty accident.

The Story
We want straight away to put a disclaimer to this voodoo tale as having been the cause of the ill-fated MV Templar tragedy. Much as we, here at the Investigator sincerely believe that was not the cause of that accident, we have felt inclined, nonetheless, to report about this new bizzare development since we strongly believe it's an intriguing twist to this sad chapter in our history.
Apart from causing the boat to capsize, it's also being speculated that because of that evil act of voodoo, trucks formerly owned by the deceased have since acted funny. That those those four trucks which had been freshly imported, moreover, have since had themselves, also mysteriously grounded. And that no one can ever dare to get them from where they grounded themselves from.
Proponents of this tale, use as proof one of the trucks lying grounded along Kireka-Kyaliwajjala road. This truck is parked a little after what used to be Buganda Prince Rabbi Mulondo's home, opposite Kulukadde Road. The other remaining three trucks, this bizarre tale has it, have also, since mysteriously grounded to a halt and remain to date, where they got packed from. We didn't ourselves got a chance to see those three trucks.
The spot near Prince Mulondo's former home where we saw one of the trucks while grounded, is located close to the cemetery where Templar was buried and where members of Kisosonkole's family are also buried. This is exactly the same cemetery where Kabaka Mutebi's former symbolic mother, Siwoza Kisosonkole was also laid to rest. Siwoza was the heiress to Kabaka Mutebi's deceased mother, Lady Sarah Kisosonkole.
People living near that spot, confirmed how that particular truck has been lying grounded there ever since Templar was buried. They reported experiencing mysterious things while talking at night right from inside the same truck. From how this truck appears from the outside, it gets clearer that it has been parked there for some considerable time now.
Yet, the police has since curiously left the truck alone much as it is evidently posing a potential danger to those using Kireka-Kyaliwajjala tarmac road! This has continued to be the case, even as the President Museveni himself just recently ordered grounded trucks to be towed away from the main roads. The order was issued following the death of businessman, Aponye, following a crash involving his sports utility vehicle and a grounded road in Itojo .
This bizarre tale has it that it all started when Templar, the former owner of the ill-fated boat, purportedly grabbed a sizeable piece of land belonging to a kibanja owner in Kira. That after doing that, Templar sold that land at a very handsome price and then allegedly used some of the proceeds to import a total of four trucks. Those are the trucks, we have gathered,which have since Templar's demise , remained grounded todate.
For starters, Kisosonkole's family is (was) one of the big landlords in Kira and areas within Kira's vicinity and beyond.Kabaka Ronald Muwenda Mutebi's deceased father, Sir Edward Muteesa, married from the same Kisosonkole family spread across Buganda's Kira subcounty and elsewhere in Buganda. Indeed, Kabaka Mutebi's own mother was one of the two sisters Muteesa married from this legendary family.
Going back to the bizarre voodoo tale, the owner of the land Templar was said to have grabbed, is an old man. The old man's home is located just within a walking distance from the headquarters of Kira municipality local government. His name has been revealed to us. But we are unable to disclose it here for legal reasons.
The disputed land is said to be teeming currently, with new high-end buildings and was allegedly, previously part of what remains now of the old man's formerly sizeable piece of land. It is now being claimed how some of the new owners of those high-end buildings, are the ones who paid Templar a lot of money for the land where they stand. Angry for allegedly being deprived of his land, the former owner of the land has since paid a voodoo-man, and who has since allegedly used his black magic to supposedly ground all the trucks.
Those who claim about how the old man bewitched Templar, speculate this is how the young man also ended up drowning in Lake Victoria and perishing along with innocent people. They tell stories of how the alleged victim had kept his land intact for many years. They say he had done that since he despises deeply, the practise of selling off land.
Subsequently, when Templar one day woke up and purportedly grabbed his land, because the old man had been unable to legalize his ownership by paying for a Title to it, the victim got so annoyed and, later reportedly, got prompted to look for a voodoo-man to make Kisosonkole's descendant pay a huge price. Those who knew Templar, say he had built for himself and his family a huge residence in a village known as Kitikifumba.
Kitikifumba lies just about less than a mile or so from Kira Municipality headquarters. One of it's old inhabitants is Shimoni Teachers Demonstration Institute. This is also the same village where deceased Gen Paul Loketch codenamed the Simba of Somalia, had also just relocated to from Kirinnya- Bweyogerere by the time he slipped and died.
According to our informers, what made Mzee even more enraged was that none of Templar's foreparents had ever attempted, before their descendant allegedly did it, to remove even an inch of his kibanja from him. For that matter, these informers add, this old man had for a very long time, lived a happy and proud life since he was keeping his land as a sign of prestige.
Author Profile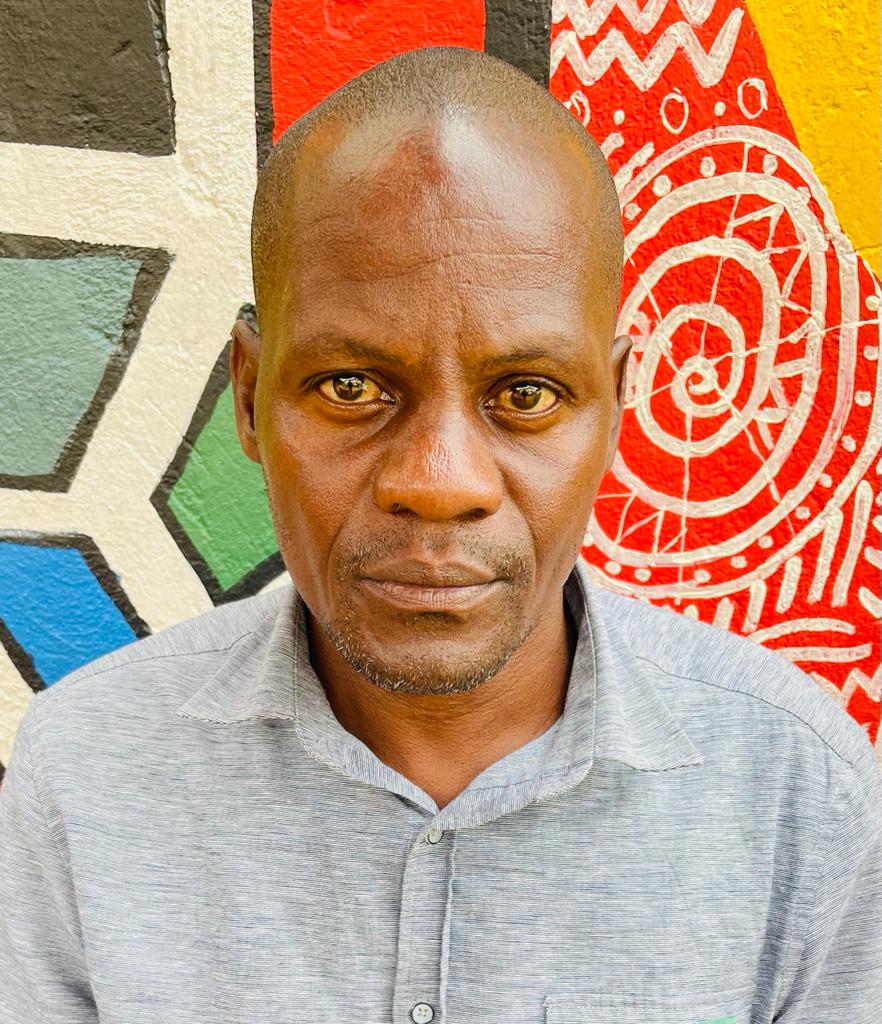 Mr. Stephen Kasozi Muwambi is a seasoned crime investigative writer, majoring in judicial-based stories. His two decades' experience as a senior investigative journalist has made him one of the best to reckon on in Uganda. He can also be reached via [email protected]