Maverick Gen Severino Kahinda Otafiire isn't one known to take prisoners. He actually doesn't mince his words. For instance, Otafiire raised eyebrows in the past when he divulged how the military's apex high command had flatly rejected pleas by it's commander-in-chief, Superstar Warrior, Gen Yoweri Museveni to have then Ssaabataka, His Highness, Prince Ronald Muwenda Mutebi, crowned as the Kabaka and his kingdom restored.
"We had rejected those things," one of the very last few surviving generals from the early days of the Luweero bush war shared at that time. He continued in his rebellious tone, "He ( Museveni) begged us. We still refused to listen. He went on and on cajoling us… until we finally gave in to his tiring pleas."
Kahinda made those revelations at the height of the very first proposed land amendment Bill standoff between President Yoweri Museveni's government and Kabaka's Mengo establishment. The debacle would lead to the memorabe rounding up of Buganda's current Katikkiro, Owek Charles Peter Mayiga, jointly with two other then Mengo officials, Betty Nambooze Bakireke and Owek. Medard Sseggona

The trio would be driven for hundreds of miles before eventually being dumped in police cells away in Bunyoro for having rallied members of the public, most especially their fellow Baganda, into a popular denouncement of the Bill. A furious Museveni would also order for the closure of the Buganda's cash cow, CBS FM for what was a full year or so, purportedly having offered a platform to the critics of the Bill to go ahead and denounce it.
As the president quarrelled with Mengo, Gen Otafiire stepped out. He reminded his boss how they (military high command) had warned him several times in Gulu, not to dare restore monarchies and how he had refused to listen to them. In essence, it would appear like Otafiire was critically counselling his boss to live comfortably with the consequences of the decision he himself had taken years back in Gulu.
It has since emerged that what Otafiire was talking about was absolutely true since majority of the top brass of the high command were not in agreement with the decision of restoration of the monarchies. During that critical high command meeting, Museveni had allowed merely only one civilian to be part of it. His name was Mzee Nadduli Kibaale, one of his current senior advisors as well as his own, very trusted confidante within Buganda.
Museveni had personally directed Mzee Kibaale to be flown to Gulu to attend that crucial meeting as one of the notable groups of civilians from Buganda who had for long been putting across to him the case for restoration of the kingdom of Buganda, and the enthronement of Prince Ronald Muwenda Mutebi as the next Kabaka. For the sake of the uninitiated, Elder Kibaale is Museveni's bestie for having been one of the most outstanding Baganda who contributed a lot to the success of his war, launched from there in the jungles of Luweero.
The opinion leader has since remained steadfast to the values and aspirations which forced his friend Museveni into a suicidal bush war. He has also continued for all the years after Museveni's ascendency to power, to politically move in tandem with the president. Consequently and naturally, the president having ordered Mzee Kibaale to be flown to Gulu for the historic meeting that was set to finalize the old man's long-held dream of restoration of his beloved King, would not have been expected to be the same man who was, again, going and ready to permit the rebellious High Command to occassion a big disappointment to his friend.
That's why, aside from other numerous considerations, the commander-in-chief would end up leveraging his powers to force through the restoration and final consecration of Prince Ronald Muwenda Mutebi as His Majesty Kabaka Ronald Muwenda Mutebi the Second. Yet those close to Mzee Nadduli Kibaale tell currently, of harrowing stories of betrayal of the man who was, alas, key in convincing the president to permit the restoration of Buganda kingdom and the consecration of the reigning Kabaka. "Mengo has taken aeons without extending a single invitee to Mzee Kibaale Nadduli to attend Kabaka's coronation ceremonies," those sources disappointingly share.
It's also a matter of public knowledge that Mengo has never extended any kind of award to Mzee Kibaale in recognition of the priceless role he played in convincing Gen Museveni to restore the kingdom. While people like Ven. Rev. Dr Prince Daniel Walugembe Kajumba, based in UK and Senior Counsel, John Winston Katende have since recieved the kingdom's highest award known as the spears and the shields, Mzee Kibaale is yet to receive any from Mengo.
A resignedly-speaking Mzee Kibaale, recently during the celebration of Kabaka Mutebi's coronation anniversary, asked that much as Mengo forgot him, it should at least care to guard jealousuy, it's centuries-long preserved values, cultures, and norms. "I kindly beg Mengo to quickly put in place a committee to look into the degeneration of Buganda's priceless values, cultures and norms," he pleaded.
You need to be informed, such a committee was put in place by Mengo towards the enthronement of Prince Prince Ronald Muwenda Mutebi. Headed by esteemed historian, Prof Ssemakula Kiwanuka, the committee would play a crucial and priceless role in guiding the committee that had been put in charge of the Crown Prince's initial coronation.
Whether Mengo is currently preparing an award to finally recognize the efforts of Mzee Kibaale Nadduli, it remains a matter for conjecture for now. Yet people like Sir Matyansi Walukagga, it's now common place, have since clinched for themselves awards from the Mengo establishment over their music exploits, much as people like Mzee Kibaale did a lot to have that establishment restored.
Author Profile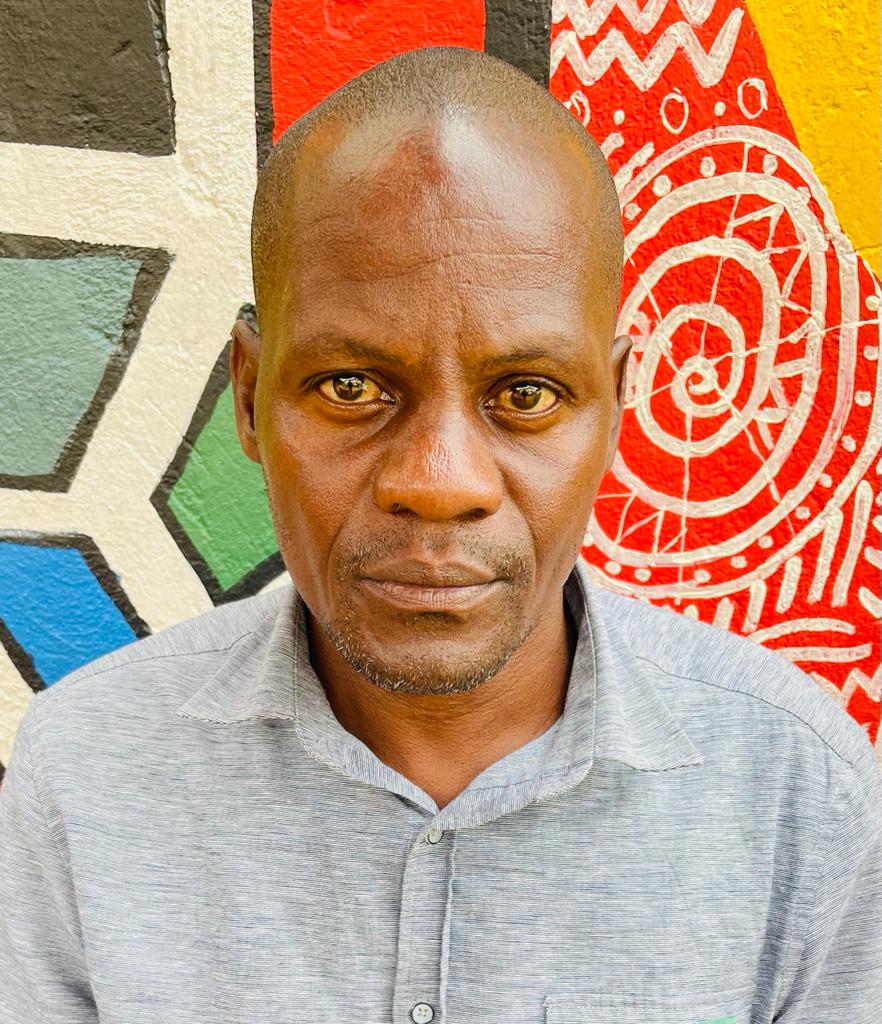 Mr. Stephen Kasozi Muwambi is a seasoned crime investigative writer, majoring in judicial-based stories. His two decades' experience as a senior investigative journalist has made him one of the best to reckon on in Uganda. He can also be reached via [email protected]