On top of having been awarded as the 'Best Woman CEO' of the year 2021, Anne Juuko, the Chief Executive for Stanbic Bank Uganda receives another Banking sector honor at the African Media Agency (AMA). She was just 'One-Step-Closer' to beating everyone else at the awards, given her respected leadership skills, excellence and abilities in the financial industry in Africa.
The African Leadership Magazine on June 10th announced the winners in the 13 categories of the 2022 edition of the African Business Leadership Awards (ABLA), following the call for vote entries which ended on Friday, June 3, 2022. Juuko, receives an award as the first runner-up in the African Business Leadership Awards (ABLA), 'AFRICAN FEMALE BUSINESS LEADER OF THE YEAR:' category.
The top recipient of the award at this category was Mpumi Mpofu, CEO, Airports Company South Africa as winner. Juuko, CEO, Stanbic Bank Holdings Uganda beat thousands of entries to finish second at the keenly contested awards that attracted over 370, 000 entries on the website and across social media platforms, as well as submissions via email and physical posts from Africans across the continent and in Diaspora.

All winners and their runners-up shall be presented with an award trophy and formally decorated with the instruments of the Honour at the 7th Africa Summit-London 2022, which is scheduled to be held at the House of Lords of the United Kingdom, on July 4, 2022. The awards ceremony in London that will be graced by Juuko will run with the theme – Rethinking African Trade & Partnership Possibilities.
The Winners emerged through a keenly contested 3-step points, based selection process that included a call for nomination; a call for online voting for shortlisted nominees; and the editorial board's final review of the nominations and voting submissions – using supporting evidence and voting considerations in their final decisions to decide the African Business Leadership Awards 2021 winners. Voting was responsible for sixty-five percentages (65%) points and supporting evidence responsible for 35% in the final selection process for the 2022 winners.
ABLA
The African Business Leadership Awards is a prestigious recognition event to reward exceptional corporate practices and outstanding achievers in Africa's business landscape and its private sector. The awards are in keeping with the African Leadership Magazine's tradition of presenting the sides of the continent's businesses and leaders, which hardly finds placement on global media platforms and celebrating exemplary business leaderships on the continent.
In March this year, Anne Juuko was first presented with the 'Best Woman CEO' in Uganda's Banking sector for the year 2021. At these awards, Juuko excelled through beating four other Women nominees at the helm of local Banks. Uganda has 27 commercial banks, four of which, including a development bank, are headed by women.
In addition, Stanbic Bank won two other accolades, including Trusted Banking Brand, Africa 2021 and Best Banking Brand, Uganda 2021.
Through these awards to Stanbic Uganda Holdings Limited staff and the Bank itself, the Bank continues to send a firm commercial banking signal to the market as the best in terms of product innovations, leadership ethos, customer relations, and supporting economic activities as a peoples' bank.
This development comes days after Stanbic Bank unveiled a new brand campaign dubbed 'You're One Step Closure' that reinforces its commitment to clients and customers as a trusted partner for the challenges that lay ahead.
Anne Juuko?
Born in 1981 (41), Anne Juuko is a Uganda national, an investment banker and corporate executive, who is the managing director and chief executive officer of Stanbic Bank Uganda Limited, the largest commercial bank in the country. By assets, the Bank is valued at above US$1.6 billion.
Juuko took up this appointment as Stanbic CEO on 1st March 2020, a position she has holds up-to-date. She attended local primary and secondary schools, before being admitted to Makerere University. She graduated with a Bachelor of Commerce degree from there before her second degree, a Master of Strategic Planning, obtained from Heriot-Watt University Business School, in Edinburgh, Scotland, United Kingdom.
She also boosts of various professional courses and programmes in leadership and management. She started her banking career in 2001 but before that, she had primarily served as Vice President and Head of Fixed Income, Currencies and Commodities at Citibank Uganda Limited. She was then transferred to Citibank Kenya Limited, serving there as Vice President, Customer Sales and Derivatives Marketing, for two years (June 2010 until June 2012.
In 2012, she was hired by Standard Bank Group, as head of Global Markets for Stanbic Bank Uganda, serving in that capacity until December 2017. In January 2018, she took up a new appointment as Head of Corporate and Investment Banking at Standard Bank Namibia, a role she served in until February 2020. On 1st March 2020, Juuko was appointed CEO of Stanbic Bank Uganda becoming the first female Ugandan to serve in this position.
She replaced former CEO Patrick Mweheire, who was elevated to the level of Regional Chief Executive at Standard Bank Group, responsible for Ethiopia, Kenya, Tanzania, Uganda and South Sudan. As head of Global Markets, at Stanbic Bank Uganda, Juuko has several awards including the Primary Dealer of the Year award for 6 consecutive years.
Categories:
LIFETIME ACHIEVEMENT AWARD
Sam Matekane, Group Chairman, Matekane Group of Companies, Lesotho
AFRICAN BUSINESS LEADER OF THE YEAR
Akindele Akintoye, Chairman, Platform Capital, Nigeria- Winner
Daniel Mckorley, GCEO, McDan Group of Companies, Ghana- First Runner-up
AFRICAN FEMALE BUSINESS LEADER OF THE YEAR:
Mpumi Mpofu, CEO, Airports Company South Africa- winner
Anne Juuko, CEO, Stanbic Bank Holdings, Uganda-First Runner-up
AFRICAN REGULATOR OF THE YEAR
Energy & Petroleum Regulatory Authority, Kenya- Winner
Malawi Communications Regulatory Authority (MACRA)- First Runner-up
BUSINESS FRIENDLY GOVERNOR OF THE YEAR AWARD
Hassan Ali Joho, Governor, Mombasa County, Kenya-Joint Winner
Ifeanyi Okowa, Governor of Delta State, Nigeria-Joint Winner
David Makhura, Premier of Gauteng province, South Africa-Runner Up
AFRICAN FINANCE MINISTER OF THE YEAR
Renganaden Padayachy, Minister of Finance, Economic Planning and Development, Mauritius-Winner
Ipumbu Shiimi, Minister of Finance, Botswana-Runner-Up
CENTRAL BANK GOVERNOR OF THE YEAR AWARD
Florens Luoga, Governor, Bank of Tanzania-Winner
Tarek Amer, Governor, Central Bank of Egypt-Runner-up
AFRICAN INSPIRATIONAL BUSINESS LEADERSHIP AWARD
João Figueiredo, CEO, Moza Banco, Mozambique-Winner
Abena Brigidi, CEO, Nimed Capital Limited, Ghana-Runner up
AFRICAN TRADE & INVESTMENT MINISTER OF THE YEAR
Alphonse Claude N'SILOU, Minister of State, Minister of Trade, Supply and Consumption, Congo Republic-Winner
Beatha Habyarimana, Minister of Trade and Industry, Rwanda-Runner-up
AFRICAN CEO OF THE YEAR
Peter Ashade, GCEO, United Capital Plc, Nigeria-Winner
James Githii Mburu, CEO, Kenya Revenue Authority-Runner-up
YOUNG BUSINESS LEADER OF THE YEAR AWARD
Ally Edha Awadh, CEO, Lake Oil Group, Tanzania-Winner
Sangu Delle, Chairman, Golden Palm Investments Corporation, Ghana- First Runner-up
AFRICA CSR AND COMMUNITY DEVELOPMENT IMPACT AWARD:
Anglo American Platinum South Africa-Winner
Access Bank Plc-First Runner-up
AFRICAN BRAND OF THE YEAR
Lafarge Africa Plc-Winner
Vodacom Group-First Runner-up
AFRICA BUSINESS INTEGRITY LEADER AWARD
Mastercard Africa-Winner
Heritage Bank Plc, Nigeria-First Runner-up
Author Profile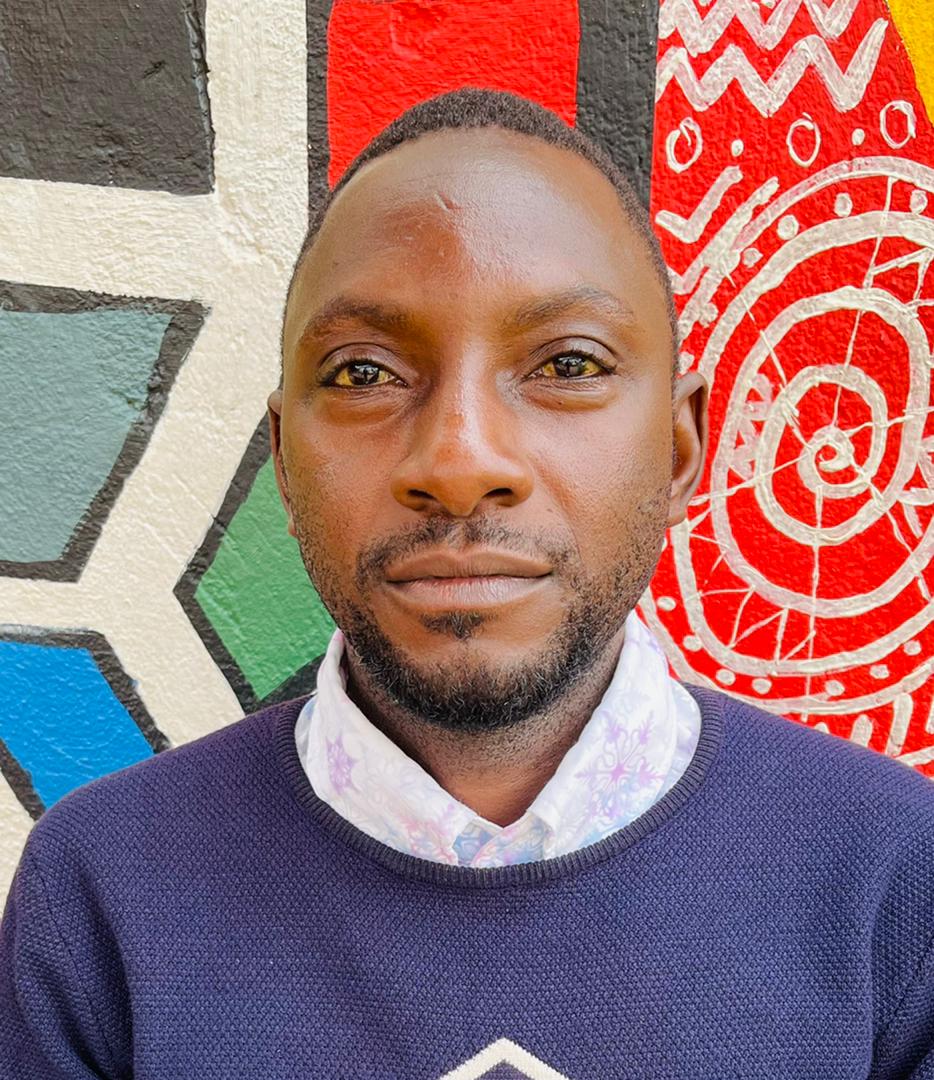 Mr. Daniels N. Tatya is an affluent Sports Writer, Commentator and Editor. His over 15 years of covering almost major sporting events makes him a revered and an authority on investigative Sports journalism in Uganda. He can also be reached via [email protected] +256(0)758268315