This season, the MTN Kampala Marathon just concluded on Sunday 20th November 2022. With at least 25,000 participants gracing the 17th edition, which should have been the 19th if Covid-19 had not set in its ugly face and head, the formerly prized competition for both the budding, the elites or professional and fun runners is becoming more of a big joke to many elite runners, the Investigator can reckon.
The 'More than what meets the eye' and untold story you won't read anywhere else if not these pages, is that to the elite runners, the event, formerly hyped for its boost to runners' careers for future prospects, no long gives them value for their money, time and sweat. "I have participated in at least five of the past MTN Kampala Marathon but I think it's no more of anything for me," an Elite runner told this writer at Kololo.
Save for many of us that grace the event for fun, to the elite runners, it has been a norm to prepare and boost their future career prospects and competitions, which, to many lacks entirely, "tell me if there is anything for me to benefit as a professional runner. You go in there and race against yourself without a competitor. How can you rate yourself when competing against your own self?" The runner challenges this writer, before asking, "Can you count for me how many Kenyans, Tanzania or other foreign country runner have been on the race this year."

"Kenyan elite runners have always taken part. These are our biggest competitors so their absence points to one fact – No competition. Even those that came are not the elites of the Kenyans," noted this athlete, adding; "I would rather be coming for fun if I must and running to the different causes because I am obliged to give back to community and helping give life to someone else, not anything more."
True to this runner's observation, most runners have come to partake just for the agenda of the event since inception in 2004 with the `Changing lives` theme. This year's marathon was held under the theme, 'Run for Babies' aiming at raising funds towards upgrading neonatal and maternal services in four selected health centers in Uganda's Health facilities.
As a huge proportion of participants consisted of the general public running purely for the cause at hand, expected elite runners across East Africa were absent, save for those few from Uganda and semi elites from neighboring countries like Kenya, South Sudan. This year's MTN Kampala Marathon going by the participation lists and the eventual results lacked the foreign athletes whom, we are also aware could not grace it because the event lacks the competition it must offer to an elite athlete preparing for a major event either on Africa or World race.
For records, then, before the Marathon still held its agenda of competitiveness to athletes from across the Eastern region, a host of the country's celebrated athletes identified and developed their careers here. Former steeplechase world queen Dorcus Inzikuru, Boniface Kiprop, Stella Chesang, Mercyline Chalangat, Gold medalists Stephen Kiprotich, Jacob Kiplimo, and Victor Kiplangat had their talents spotted and sharpened through the MTN Kampala Marathon.
Dorcus Inzikuru first took part in the inaugural MTN Kampala Marathon in 2004 and won a gold medal in the women's steeplechase during the World Championship in Helsinki, Finland the following year in 2005. She would later have another successful and spectacular performance in the Commonwealth Games in 2006 in Melbourne scooping a gold medal beside Boniface Kiprop.
Double gold medalist at the 2010 Commonwealth Games in New Delhi, India Moses Kipsiro is another success story of the now mislaying MTN Kampala Marathon. He has just participated in the Marathon in 2008. Olympic Gold star Stephen Kiprotich prepared his running pace during the MTN Kampala Marathon in 2010 before going on to win at the 2012 London Summer Olympics, becoming the second Ugandan to have won the Olympic Gold after John AKII-Bua in 1972. Today it's the exact opposite where elites come, participate in the Marathon without impact to their careers, then dine and wine before they stagger back to their respective dens.
The Results
42 KM:
Men (Top five):
1-Soyekwo Chebet (Uganda)-2:17:01
2-Samuel Kalalei (Kenya)-2:17:20
3-Nassan Ayeko (Uganda)-2:18:16
4-Moses Kiprop (Uganda)-2:18:19
5-Ezekiel Chepkorom (Uganda)-2:19:13
Women (Top Five):
1-Juliet Chekwel (Uganda)-2:39:18
2-Beatrice Jepkemboi (Kenya)-2:45:20
3-Nelly Jepkurul (Kenya)-2:47:19
4-Glays Jemeli (Uganda)-2:47:43
5-Emily Chebet (Uganda)-2:48:25
21 KM:
Men:
1-Maxwell Rotich (Uganda)-1:03:34
2-Victor Kwemoi (Uganda)-1:04:08
3-Oscar Kibet (Uganda)-1:04:16
4-Andrew Rotich (Uganda)-1:04:17
5-Nelson Wakana (Uganda)-1:04:18
6-Mathew Chekwurui (Uganda)-1:04:42
7-Bushendich Mande (Uganda)-1:05:26
8-Victor Kiptoo (Uganda)-1:05:42
9-Gilbert Kamutwire (Uganda)-1:05:46
10-Leonard Chemonges (Uganda)-1:05:59
Women:
1-Mercilyne Chelangat (Uganda)-1:12:43
2-Annet Chelangat (Uganda)-1:12:59
3-Julie Nantume (Uganda)-1:14:51
4-Apofia Naisikwe (Uganda)-1:15:20
5-Patience Ainembabazi (Uganda)-1:15:26
6-John Ndibanoha (Uganda)-1:20:15
7-Evas Nasasira (Uganda)-1:22:26
8-Flavia Kisakye (Uganda)-1:24:19
9-Jenipher Naiga (Uganda)-1:25:20
10-Asha Chebet (Uganda)-1:26:11
10 KM:
Men:
1-Ali Chebures (Uganda)-0:29:32
2-Kevin Kibet (Uganda)-0:29:39
3-Dan Kibet (Uganda)-0:29:41
4-Denis Cherotich (Uganda)-0:29:50
5-Ezekiel Mutai (Uganda)-0:29:51
6-Torotich Ndiwa (Uganda)-0:30:05
7-Majok Koon Yach (Uganda)-0:30:29
8-Gideon Potich (Uganda)-0:30:31
9-Ben Chebet (Uganda)-0:30:35
10-Henry Kibet (Uganda)-0:30:47
Women (Top 10):
1-Lovis Niwagaba (Uganda)-0:30:38
2-Janat Chemusto (Uganda)-0:33:16
3-Belinda Chemutai (Uganda)-0:33:27
4-Joy Chetoyek (Uganda)-0:33:46
5-Winnie Nanyondo (Uganda)-0:34: 42
6-Teddy Chepkwemoi (Uganda)-0:35:11
7-Halima Nakayi (Uganda)-0:35:30
8-Annet Chesang (Uganda)-0:36:32
9-Rispa Chebet (Uganda)-0:38:50
10-Immaculate Chebet (Uganda)-0:39:20
Author Profile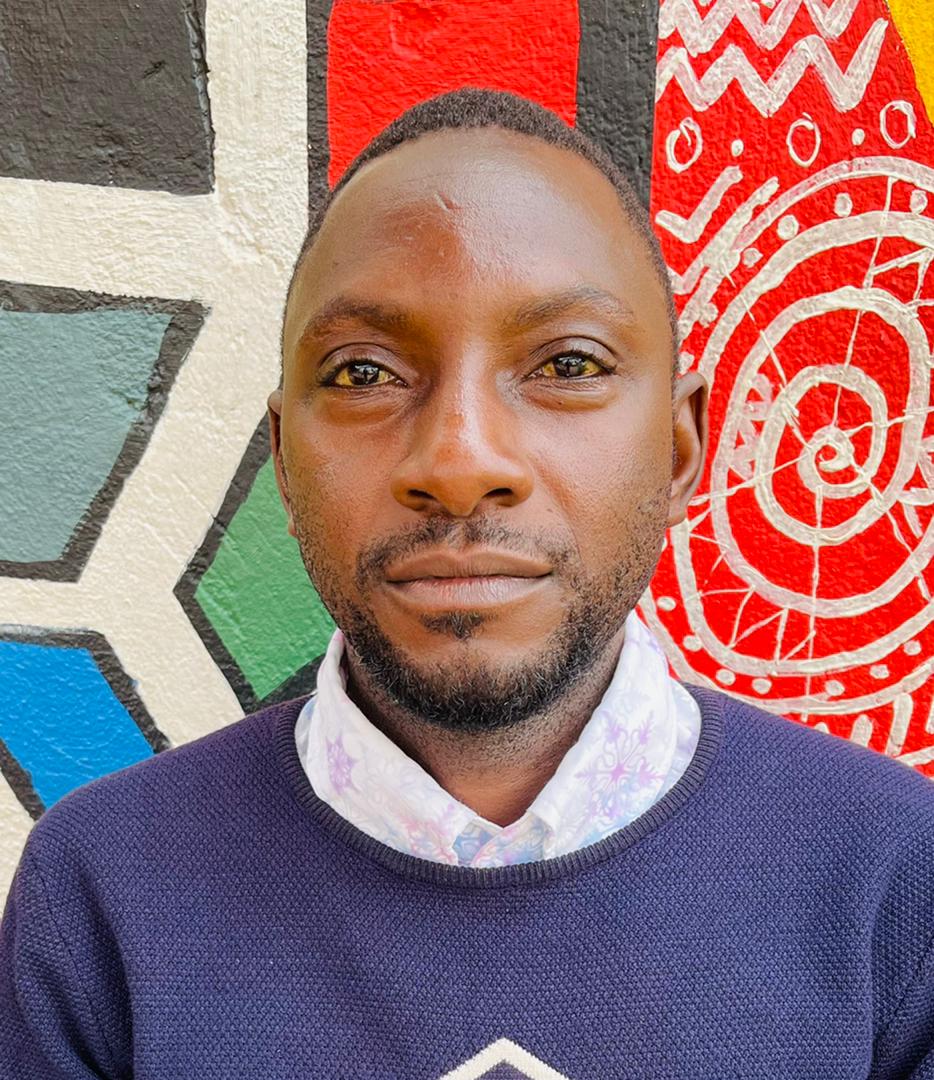 Mr. Daniels N. Tatya is an affluent Sports Writer, Commentator and Editor. His over 15 years of covering almost major sporting events makes him a revered and an authority on investigative Sports journalism in Uganda. He can also be reached via [email protected] +256(0)758268315