There is a psychological theory of revolutions, which states that revolutions are never imitated. This, we have read about in war literature. It emphasizes that it's foolhardy to expect war circumstances to be repeated in the same way they happened in the past.
This maxim is similar to Rtd Maj. Nuw`amanya Mushega's saying that history doesn't necessarily repeat itself. But it does repeat itself when the idiots of today repeat the mistakes which were committed by the fools of the past. Last week, a group of armed people attacked a police station in some parts of Luwero, killed two policemen, and seriously injured others before they took off with two guns – an act that was a direct replica of the 1980s bush war when the rebels used to attack defenseless police stations, killed them and took off with guns.
Domino Effect of The Bush War

A domino effect is a cumulative effect produced when one event initiates a succession of similar events. When Gen Museveni and his group succeeded to get to power in 1986, it had a domino effect of inspiring many people to try the same trick of picking guns and trying their luck. Some Ugandans feel that there is no reason why they cannot succeed where Museveni did. But they forgot the maxim that revolutions are never imitated.
This domino saying is borne out of the fact that circumstances for the previous revolution may not necessitate another revolution. For instance, the circumstances that necessitated the 80s bush-war may not be obtaining on the ground to justify another bush-war, forty years after. You need to appreciate that circumstances that made it possible for the bush-war to thrive in the 1980s don't exist today.
One needs to understand that by the time the likes of Museveni, Andrew Kayiira, Moses Ali launched the war on government, there was no effective administrative structure to enforce effective control of the state. President Amin had been invaded out of power in 1979, and he had fled with his army and police, and left behind a serious administrative vacuum that couldn't deal with a rebellion.
The reality is that by the time Museveni and his group launched the war with the Kabamba attack on 6thFebruary 1981, Obote's UPC government had been in power for just two months. Why? The hugely contested elections were held in December 1980 but by 6th February 1981 Museveni was already in the bush at a time when Milton Obote's UPC government had just been in power for less than two months!
This means that by that time, UPC administration had not developed a nationwide structure to deal with an insurgency of bush-war proportions. Another factor that made it possible for them to succeed was the wicked attitude of the UNLA army which tortured, raped, looted and killed Ugandans without any remorse to an extent that Ugandans were ready for anyone who could liberate them.
It was under those circumstances that Gen Museveni's NRA managed to takeover power. Fast forward to 2022. You cannot dream of fighting an NRA government that has been entrenched in power for the last 36 years and built its tentacles all over the country. You should also take note of the fact that the UPDF is not like the monstrous UNLA which had lost the moral authority to survive as a national army.
Launching a war in 2022 using the bush-war methods of 1980 is one of the most senseless endeavors. This is because of changes in technology that has made it difficult for such occurrences. For instance, in 1980, there was no mobile phone system to make effective communication possible for government to act on rebel presence in a given area.
This made it possible for the Museveni's to roam the forests and hills for days before the security agencies could respond. Today, the communication system is so versatile that any rebel presence can be reported within seconds. Another issue is that after witnessing the LRA and ADF wars, Ugandans have known the devastating effects of war. LRA's Joseph Kony managed to inflict terrible suffering on the people in the northern region that has left a foul smell which shouldn't happen again.
The ADF war has left the people of western Uganda cursing why it was launched in the first place. Therefore, although some Ugandans are still yawning with a hung-over for war, the circumstances are not as permissive as they think. The societies which have failed to appreciate technological changes in warfare, like the Taliban, are on the verge of getting extinct.
Today, it's possible to strike the enemy without deploying an army. Advanced armies today are using drones to demolish enemy positions. Angolan rebel leader Jonas Savimbi, was killed because the phone calls he was making to Lisbon were tapped and hence, he was easily located and taken out of action. Even the Libyan leader, the late Col Muamar Ghaddafi was betrayed by the phone calls he was trying to make from Sitre to Europe that exposed his position and he was bombed by NATO. With all this in mind, and with all the factors held constant, it would be foolhardy of any Ugandan to think of launching a war in 2022 using tactics and war methodologies of 1980. This is because revolutions are never imitated in a copy and paste style.
Author Profile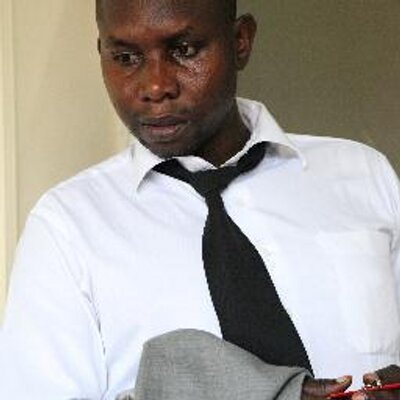 Fred Daka Kamwada is a seasoned journalist, blogger and political analyst for over a decade in Uganda