From the kitchen of Edith Nagujja Jakana, now 94, as an in-house remedy to quench the thirst of her then ailing family Patriarch Daniel Nelson Jakana, the future Jakana Fruits LTD would eventually be born. The abundance of readily available variety of fruits would interest Nagujja, to concoct both punch and cocktails for both her immediate family and guests that came to visit the bedridden head of the home.
This initiative would later impress her son Daniel Jakana Junior, who had also come to visit his sick father from the United States, where he had been studying at the time. He picked interest in creating a Jakana Fruits 'project' and coerced her mother into his prospect of adding value to her juice.
This, she would achieve by procuring machinery that Daniel, had told her was available in the US. And thus, she agreed to a plan to sell off their cattle in a bid to kick start the venture. Indeed, a while later, the Jakana Fruits Ltd was born and Daniel himself would engage in the selling and marketing of his mother's products in and around Kampala.
As Nagujja was becoming continuously busy with her husband's illness, Daniel graduated into keeping the juice business flow on the market. Unfortunately, Jakana Snr, would breathe his last on 24th December 1994, ushering in a void for Nagujja and the children.
It is during this mourning period that the Jakana Fruits Ltd was founded with Daniel assuring his mother that the new company belonged to the family! With the business gaining momentum, Daniel requested his mother that he sets up a temporary structure to press the juice. But he instead set up permanent structures on the family land.
It is during this time that Daniel told his mother of the need to formalize their tenancy on the 2-acreage piece of land with the Buganda Land Board. In this already complex and confused situation, Daniel would periodically bring a mammoth of documents which he would advise the mother to sign off with a basis of him having read through them.
Taken aback and shocked, Edith learned later that instead of executing the procedure as earlier agreed upon, Daniel had instead sliced and demarcated the land, living her with about 18 Decimals that harbor the house the old and ailing lady currently lives in.
Thinking that it was a fools` day joke, Nagujja engaged the services of their family lawyer at the time who confirmed that indeed, such a process had taken effect and advised her to place a caveat on the land. She would further be taken aback to hear that 0.066 Hectares had already been sold to Kampala City Council Authority at UGX827,453,640, by Daniel and his now Jakana Foods LTD. This development, irrespective of an existing caveat. It is this matter that is currently being contested by Nagujja, at the High Court of Uganda`s Land Division.
As the court case took form, a team of visitors who included a one Meg Hilbert Jaquay arrived at Nagujja`s home in Kawempe. This team would later start taking on several roles at the adjacent factory as the rest of the family, including the ailing old Nagujja, looked on in awe.
Little did they know that the said group had 'taken' over management of the 'Jakana Foods Ltd' and that their own livelihoods would be further complicated by the team. Meg, assumed command of the demarcated part of the land whose barrier is only a few horny shrubs.
Though the American Meg Hilbert Jaquay (pictured middle), is said to have arrived in Uganda as a visitor about five Years ago, her resolve to settle in the Pearl of Africa's Sub-Urban Kawempe area in Kampala, is linked to her personal connection with Daniel himself. She has since assumed the role of the managing director at the Kawempe factory in what many allege, is a ploy by Daniel, to escape libel.
Later on, Meg, through her now link with Daniel, joined the American Chamber of Commerce in Uganda (AmCham Uganda). AmCham is a Company limited by guarantee that was founded in December 2008 by American investors. Its mandate was in Uganda was to foster and promote greater commercial and cultural ties, cooperation, and dialogue between Ugandan and American firms and related professionals.
She has since assumed the 'Jakana' name as one of her own and the role of Vice President of AmCham Uganda. Despite having prior knowledge of the fraught Nagujja, whose livelihood depended on the family property, Meg has ignored her pleas to let her feed herself through the same.
Instead, it has now been used to grow all manna of fruit to feed the abundant American market. This, while Nagujja wallows in a quest for a grain to feed her family. In 2014, Jakana Foods, expanded its operations to provide organic certified dried fruits, catering to the discerning tastes of the USA market, ignoring the plight of the suffering nonagenarian.
Author Profile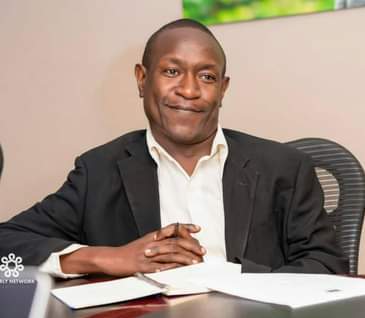 Mr. Jacko David Waluluka is another unique entertainment and general investigative news writer, a field he has diligently covered for over fifteen years. He's also the Chief Administrator at The Investigator. He can easily be reached via [email protected]