The Ministry of Internal Affairs has been dragged into a child custody battle, after it emerged, a prominent city car dealer, Mr. John Bosco Sserwadda, is allegedly trying to influence the immigration department in a bid to secure travel documents for his granddaughter to the United Kingdom where her mother lives.
This development comes as Joshua Ssemakula, and Judith Nassolo, the biological parents of the child are engaged in a ferocious court battle at the Chief Magistrates Court of Kasangati, vide Divorce Cause No.21 of 2021 and bid to secure the child's custody.
Nassolo, who currently resides in the United Kingdom, alleges that she suffered sexual infectious diseases which were transmitted to her by Ssemakula. She also claims physical assault and sexual promiscuity on part of Ssemakula, plus alleged refusal to pay fees for their child and that he, on several occasions, forced her into carnal knowledge without her consent which forced her to flee from their marital home.

Ssemakula, in his statement, states that they solemnized their marriage at St. Paul's Cathedral Namirembe, Church of Uganda on 3rd February 2018, and thereafter lived in bliss for the first three years that eventually ushered in Nabbanja Jade Rozah, their treasured bundle of joy. The couple however begun facing marital disagreements, which initially were dealt with in the privacy of their home.
One of the main concerns and genesis of this constant quarrels emanated from a queer relationship that Nassolo had with a fellow lady, a one Flavia Nakiwu! However, Nassolo later engaged her parents Nakamya Rose and Sserwadda John Bosco, who Ssemakula alleges, influenced their daughter into leaving her marital home and resorted to staying with them at their home in Kiteezi.
It is shockingly, also alleged, that Farouk Kirunda, one of the lawyers representing Nassolo, at the moment had a love affair with his client and thus, was one of the ingredients of the couple's break up. When this mighty website reached out to Kirunda through a phone interview on his known number on Friday afternoon, he not only denied but also rubbished the allegations as nonsensical, even as he confessed knowledge of the family squabbles.
Back to Sserwadda, the grandpa. After him and his daughter's sojourn at home, plans to eventually relocate Nassolo to the UK were hatched. Amidst all ongoings, efforts by Ssemakula and his parents to try and save the marriage were also engaged. At one time, a family entourage to Sserwadda`s home was sent but in vain.
Ssemakula, was later dumbstruck after his father in-law tasked him to share screen shots, if any, of the romantic messages that he used to send his daughter, if he truly loved her! Whereas Ssemakula, doesn't contest that their relationship might be over, he categorically objects that his daughter's livelihood be solely the responsibility of his in-laws whilst the mother is living overseas.
Ssemakula states that during the time that his daughter has been living with her grandparents, he has been denied his parental rights, though he has been extending financial support, basic grocery effects and AAR treatment insurance for his daughter. Whereas court is yet to pronounce itself on the matter, Sserwadda and Nassolo have now allegedly instituted the said ploy to fly the child out of the country. Watch this space.
Author Profile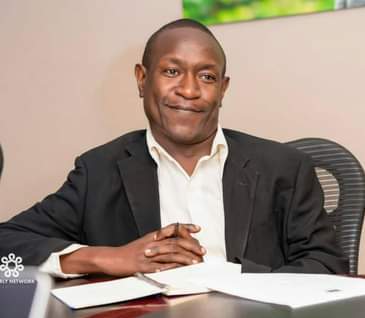 Mr. Jacko David Waluluka is another unique entertainment and general investigative news writer, a field he has diligently covered for over fifteen years. He's also the Chief Administrator at The Investigator. He can easily be reached via [email protected]