So, both government and the local football FA (FUFA) are under pressure to have Uganda Cranes host their next game of the Afcon qualifiers in Namboole. And indeed, there is that weight from every corner, piled onto the UPDF engineering brigade, to have the National stadium delivered by 1st June, just 11 (eleven) days to the qualifier fixture where Uganda will play Algeria on 12th June.
But the question is not just having Namboole ready in any way, and in time to host the matches. It's rather delivering a Namboole that will satisfy and be certified by the two bodies – FIFA and CAF, as per the stadia standards to host international football engagements. It's true the Cranes lost to Tanzania in their away home in Egypt because they missed their fans.
But luckily, they overturned the results in the reverse fixture in Dar Es Salaam. Cranes lost because they lacked the cheering that is usually at Namboole. Whoever is pushing for Namboole being hastily ready is coming from the school of thought that at Namboole, Cranes never lose games. History has demonstrated that.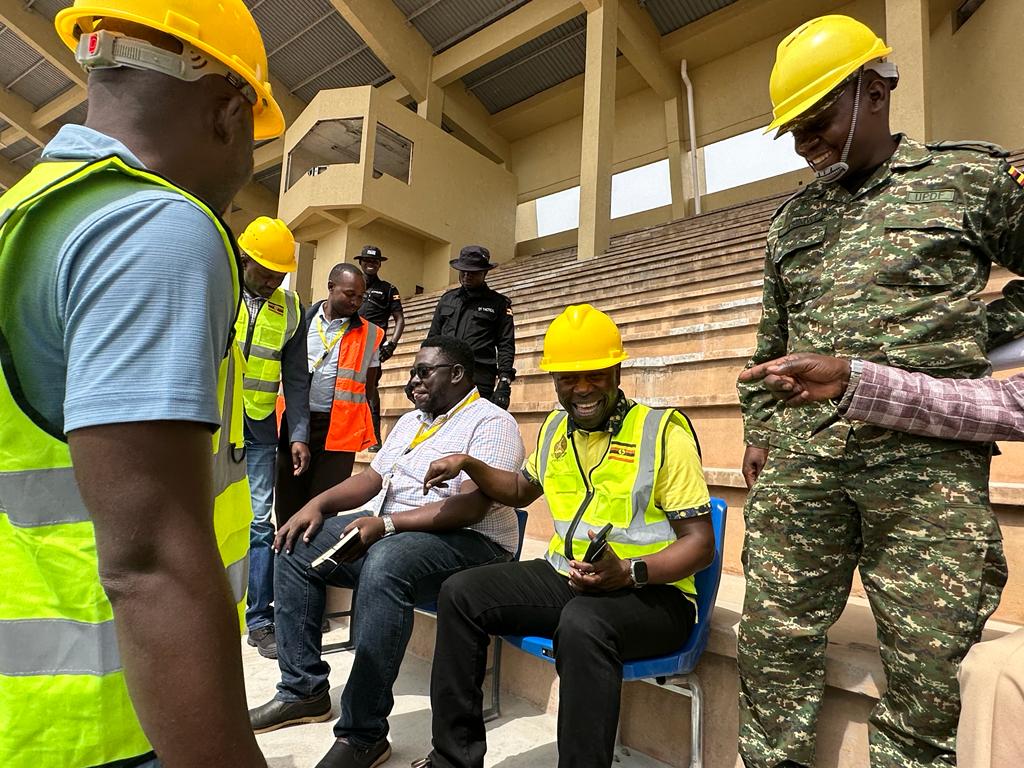 Well, will Namboole be ready by the 12th day of June, when Cranes is scheduled to play Algeria, or we go back to Egypt? Being ready does not mean only the playing field, according to CAF and FIFA. Let's not spoil the UGX97Bn for rehabilitation work. But do a great job people. At least the 4.1 Kilometer perimeter wall around Namboole Stadium was done and the UPDF are doing a great job finishing up the work.
Some little bit of patience from the stakeholders would be fair to the army men and work under their contracted times. The initial work was by last month done and you could see the fresh coat of painting visible from afar. But the bit of fixing seats, 45, 000 in total, and the grass and entire field is not fixed. Why the rush?
Minister of Sports, Hon. Peter Ogwang wants the stadium by 1st June for the game on 12th June. UPDF's Deo Akiiki says, yes, the team could be able to play in Namboole then, but would rather want that they work and deliver the fully renovated and standard Namboole as per the contract, on 30th July.
"By 12th when the game is played the stadium will still have some elements not done. Every detail as per FIFA and CAF standards will be done by 30th July." Akiiki confirms with a contrasting statement to that of Ogwang. CAF Stadium regulations (edition 2022) dictates as thus; "In order to harmonize and unify the structures underlying professional football, CAF, through these regulations, establishes the requirements that all stadiums where matches are held under its tutelage must comply with."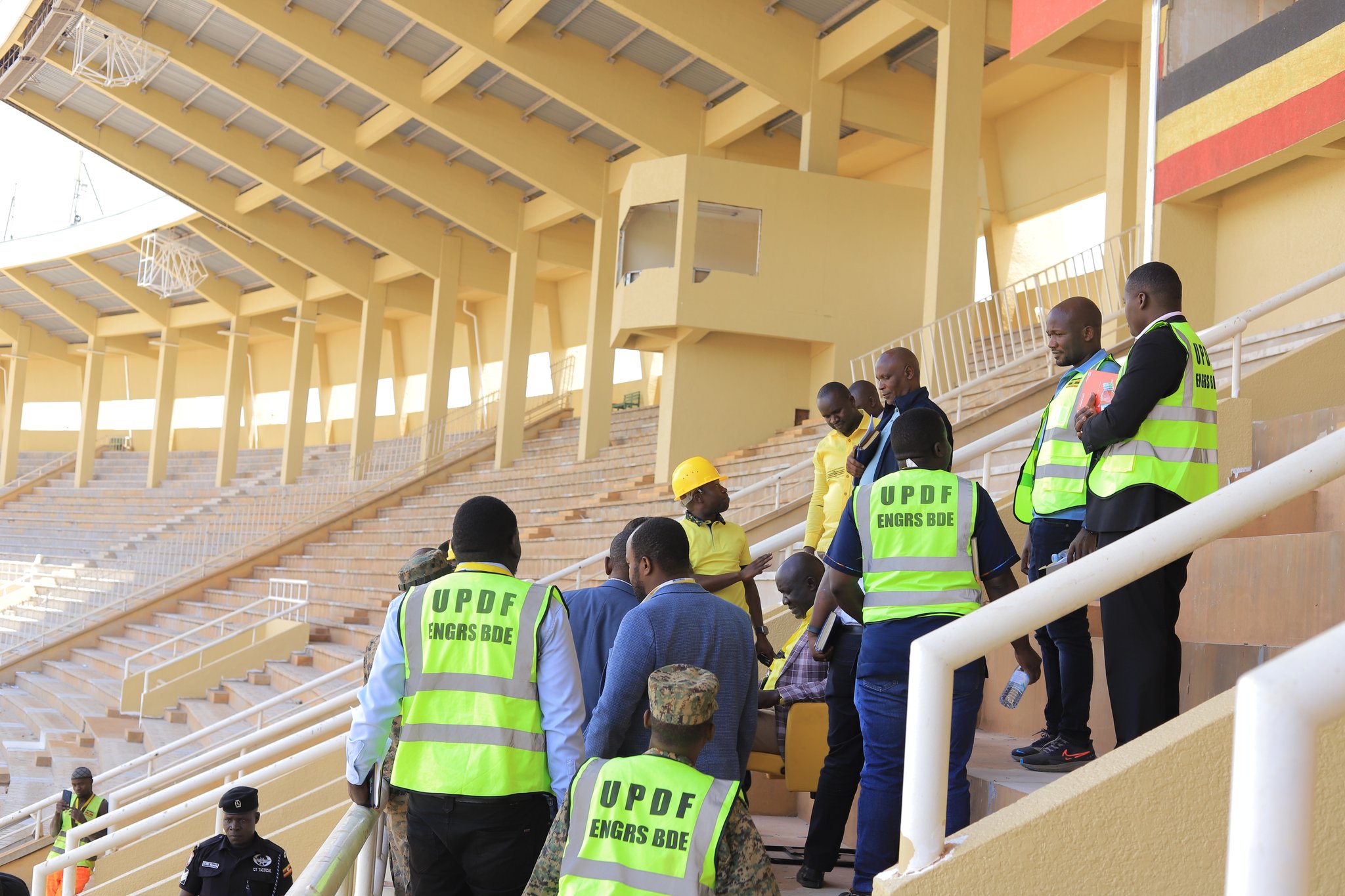 The purpose of these regulations is to define the technical requirements to be met by stadiums for use in football competitions under the auspices of CAF, with a view to providing the best conditions for football practice, safety, functionality, and comfort for players, fans and officials. The regulation governs the minimum structural criteria to be fulfilled by a stadium for it to be classified (in ascending rank order) as CAF category 1, 2, 3 or 4.
The above-mentioned regulations entered into force since 1 July 2022. Therefore, what does CAF/FIFA want Namboole to be like? At least the stadium must have seating for at least 5,000 spectators, with at least 1,000 seats covered. Furthermore, a FIFA-standard stadium must meet safety and security requirements, including fire safety and emergency evacuation plans. It should also have adequate facilities for media and medical persons.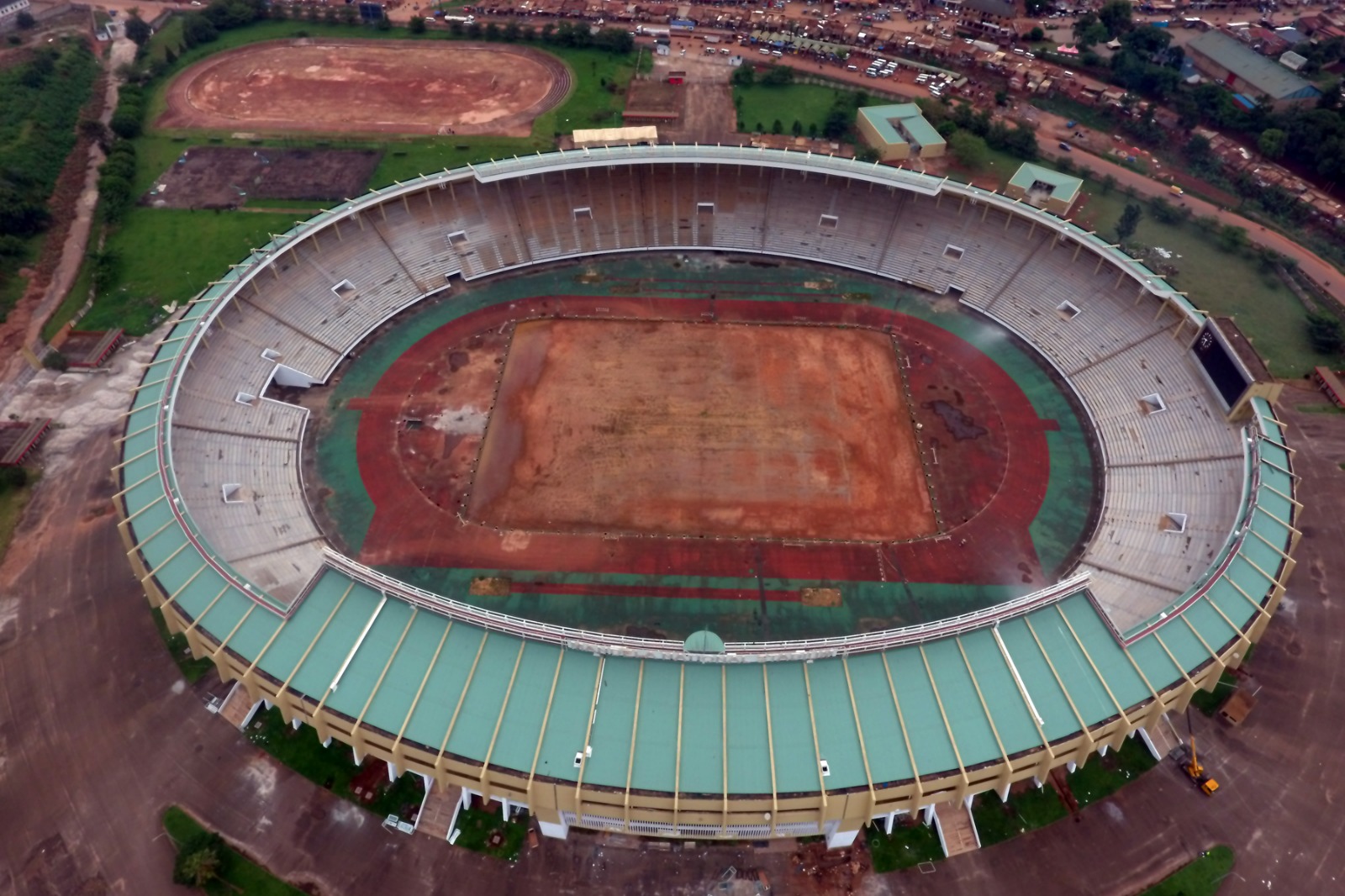 Opened in 1997, the 45000-capacity seater stadium, which has been dormant for the last three years; in part, due to circumstances which were dictated by the covid-19 pandemic but also, due to its dilapidated state. Built with a grant of USD36M from the People's Republic of China (PRC), originally it was called Namboole Stadium, getting its name from the hill on which it was built. The stadium was refurbished in 2010–11, with a USD2.8 million grant from the PRC.
Banned
Around February 2022, the statement came through from CAF, saying that Namboole in Uganda and other 23 stadia across Africa, had been instructed to bring their stadia up to international standards. This would involve massive renovation, re-grassing, modern floodlights and a standby generator.
Others like Namboole were ordered to do complete renovation and expansion of the dressing rooms, modern first aid and treatment facilities for players and officials, seats for individual spectators, well equipped media facilities and training facilities. Will Namboole have all the above fixed and satisfy CAF/FIFA so to host the game by 12th June? No!
A trip again, to our Egypt `home` would do and let the renovators do their work. CAF and FIFA found the pitch, toilets, pavilion, and dressing rooms at the Mandela Stadium in a horrible state and stinking, and recommended for the entire renovation. Other than spoiling, Ugandans should be patient and wait for the right time when UPDF will deliver the standard facility. And here, we put our case to rest.
Author Profile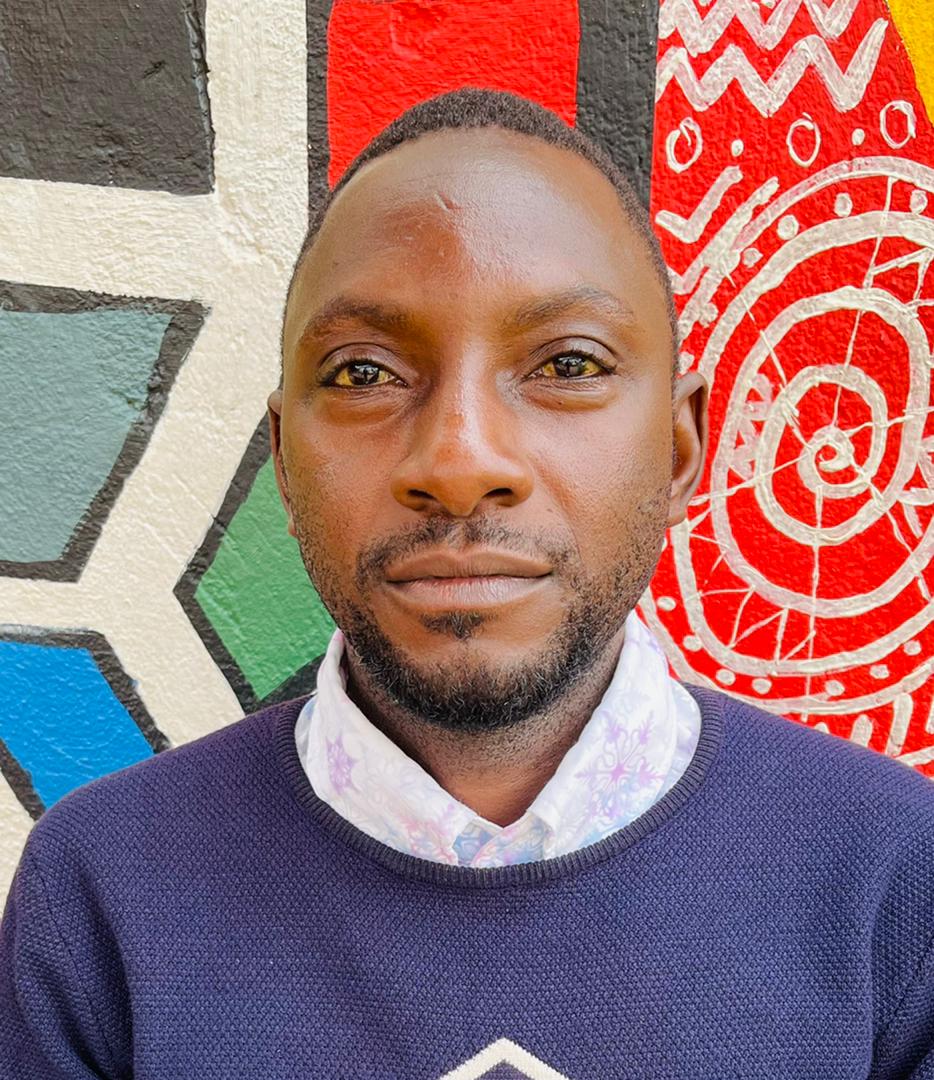 Mr. Daniels N. Tatya is an affluent Sports Writer, Commentator and Editor. His over 15 years of covering almost major sporting events makes him a revered and an authority on investigative Sports journalism in Uganda. He can also be reached via [email protected] +256(0)758268315