In telling his strange but true story, Sheikh Dr. Ismail Kalule, 49, asserts that he is only a civilian and an ordinary Ugandan like any other law-abiding citizen. As simple as that. His journey however, to becoming an elite both in Islamic faith, and a professional as a medical doctor (Homeopathy an alternative medicine based on the theory of treating 'like with like'), led him to Pakistan a country in that part of the world, feared for breading, training and certainly associated with extremists that are supposedly attempting to destabilize and muddling the world's peace, through terror attacks especially on the Afghans, Iraq and the U.Ss.
Pakistan is a semi-secular, Islamic federal parliamentary republic with Islam as the state religion. It's power with nuclear weapons program was established in 1972. The US, especially the Trump administration's decision to suspend military aid to Pakistan is one of the most significant U.S. punitive actions against Pakistan since 2001. According to British News Channel – BBC, The United States has long been frustrated with Pakistan's persistent compliance to safe havens for the Afghan Taliban and its vicious Haqqani branch in Pakistan, both of which benefit more from misgovernance in Afghanistan, but it's said that Pakistan's aid helps a lot.
Worse yet, Pakistan has provided direct military and intelligence aid to both groups, resulting in the deaths of U.S. soldiers, Afghan security personnel, and civilians, plus significant destabilization of Afghanistan. Previous U.S. efforts since the 9/11 attacks to persuade Pakistan to crack down, through military and economic generosity, as well as through punitive measures, have failed.

Admittedly, it's true that Dr. Kalule lived, studied and became an expert in teaching Islam and a medical doctor in the dreaded Pakistani. But he only traded the education path after which, he in 2001, parked his luggage and returned to his mother country Uganda to start and serve the country normally like any other studied Ugandan. But before he traveled to Pakistani, Dr. Kalule, born and raised in Kiwatule, Kyadondo in 1974, received elementary, primary and secondary education in Uganda.
He attended Ng`ando Primary School in Mpigi where he received both secular and religious education. From here, he was transferred to Bugembe Islamic institute in Jinja where he completed his PLE and also studied a bit of his secondary education between 1986 and 1989 before joining Bilal Islamic institute in Wandegeya. After his advanced (A) level in 1992, he then left for Pakistan to study medicine at the Pakistani Central Homeopathic Medicine and Hospital.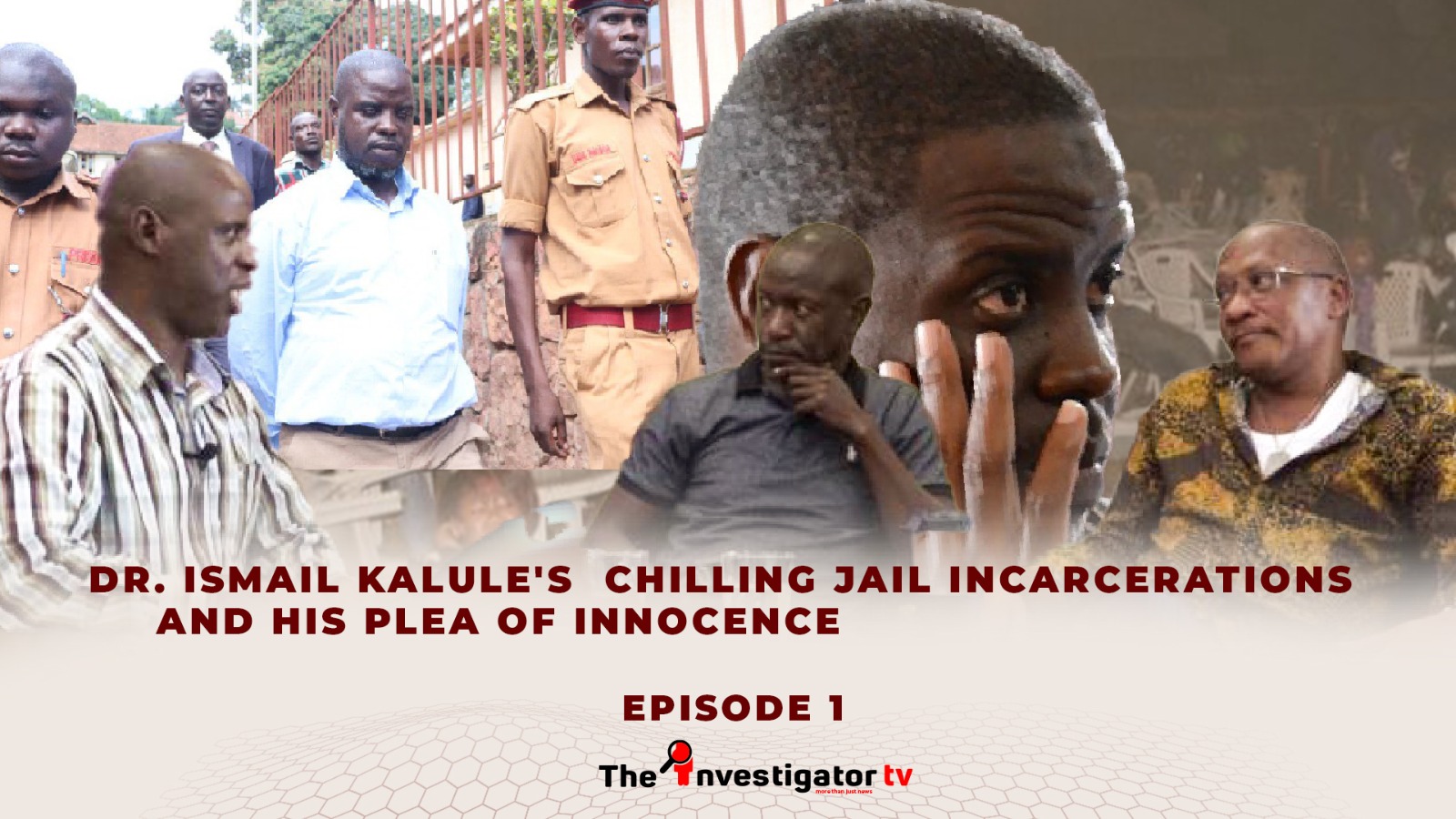 While there, he also joined Abu Bakar Islamic University Karachi Pakistan (JAMIA ABI BAKR AL ISLAMIA) enrolling in the faculty of Hadhisi on scholarship. Dr. Kalule was son to prominent businessman and Moslem Cleric, Hajji Suleiman Kabega of Kiwatule (RIP).
After his studies in Pakistani and some little bit of India stay, Dr. Kalule chose to return to Uganda in 2001, the same year, the September 11th attacks in the US, where four coordinated suicide terrorist attacks occurred. These attacks, carried out by the militant Islamist extremist network al-Qaeda against the United States on September 11, 2001 targeted the locations of World Trade Center, New York, The Pentagon, with scores of deaths totaling to 2,996).
Dr. Kalule however says that he was not then bothered for the incident, though the news widely spread the world over, though with the fact that he was fresh from Pakistan, known for international terrorists. That known, he started his modest clinic to practice what he had learnt from Pakistan – Homeopathy, setting up a maiden clinic along William Street in Kampala. This, he managed alongside teaching Islam as an Imam.
To start up his Homeopathy clinic in Uganda, his father sold off part of his land and extended to him USD5,000 (around UGX13m then in 2001) as startup capital. This money, he used to start importing medicine from Pakistan where he had connections with the manufactures of the drugs. He says the drugs are certified and ascertained by the Uganda National Drug Authority (NDA).
The Arrests
The father of four says his first arrest was in 2007 when he was detained for two weeks at the Joint Ant-Terrorism Taskforce (JATT) on allegations of terrorism. He alleges that opposed to his teaching like Sheikh Hakim Ssekimpi, with whom they had been jointly teaching Islam, and because he had decided to camp base teaching in his place of abode in Kiwatule, thought he had started a split group for whose intentions, were inclined on teaching terrorism to the young Muslims.
Sheikh Dr. Kalule has since been arrested, released and re-arrested severally over time and has virtually been to almost every serious detention center on charges related to terrorism, murder and attempted murder, something he confirms to The Investigator news channels that he has been into it for the wrong reasons and accusations partly peddled by the Tabliq sect of Uganda, and some family members against him.
In treating his patients, Dr. Kalule has connected with many people. One of them was Mahmood Mugisha, who frequented his clinic for treatment in 1997. As such, Mugisha had become close to Kalule. So much that he even once helped him with a loan, to secure bail from Luzira where he had been remanded on charges of holding a Ugandan passport yet he was himself a Rwandan national.
Therefore, by the 2010 twin bombing of Kyadondo Rugby Club in Lugogo and Ethiopian restaurant in Kabalagala, an attack allegedly effected by Al Shabab, claiming 74 soccer fans` lives, Mugisha was one of the suspects still at large. But because his file as a patient was met on Dr. Kalule desk, he (Kalule) was arrested as a lead, among others thought to have been links to the extremists group.
So, in 2010, Dr. Ismail Kalule, was kept behind bars at Luzira prison for a year and released in 2011 after finding him not guilty over charges of being one of the masterminds behind the 2010 twin bombing in Kampala. He was given bail several times, but was re-arrested many times which increased fear in his life that even when he was told to go home, he was not sure it was for real. After eight years of incarceration, Dr. Kalule would later be released in September 2018 after government officially withdrew charges against him. While in incarceration, many things happened that affected the lives of his family members.
One of the great things that happened was the death of his father in 2017, whose burial he could not attend, something that mentally traumatized Kalule. Too, he missed his children and wife. Dr. Kalule vividly remembers when his father died and was buried with him firmly and securely remanded to Luzira Prison, a memory and moment so nostalgia for him as he says it pained him a lot.
The Land wrangles
Land wrangles both originating from family land and that of the Moslem Community are the mothers of his several arrests and detentions year in, year out. He therefore has been in and out of detention for charges of terrorism for, according to him, opposing the sale of land belonging to Muslims in Ntinda, Old Kampala and Kiwatule. Some of the land that has landed him into troubles is family land where his real brother wishes to sale against his (Dr. Kalule) wish. Kalule is the heir designate to their fallen father's estate.
The Ntinda Mosque land, Kiwatule Mosque land seated on 2.5 acres, another 5-acreage land in Kkungu Buwaate in Najeera, also for Muslims, a family land in Kiwatule Balintuma zone, Kiwatule Kazinga zone along Nnabe road where Dr. Kalule has his home, and the Old Kampala Masjid Aldinah land situate at Khamisi Road on Plot 49 at Namayuba Bus Park in Kampala, are some of the battles that Dr. Kalule has fought with some cases civil and criminal in nature, still in courts of law.
Yet, his family members and those from the Muslim fraternity prefers him on terrorism charges as the only reason they would manage to do absurdities to him so that they could benefit by either managing to sell off the land or, even cripple him financially so that he could no longer fight for what legally belongs to family and the Muslim community. His problem in all these land wrangles is that Dr. Kalule has played a central role in fighting and protecting as a caretaker and also, as heir to his father's estate.
Those opposed to him seem to believe that he is using his financial muscle and connections to fight the battles, the same they want him financially and physically crippled. They therefore have in every instance and arrest labelled him a terrorist before the security agencies, something he says lack terrorism ingredients upon which they would find him guilty and has been acquitted not once but several times, by the justices like R. O. Okumu Wengi, Justice Wilson Masalu Musene (RIP) and Justice Alfonse Owiny-Dollo, now Chief Justice of Uganda among others.
Fresh detention
In what he calls the eighth and dramatic as a Hollywood movie scene, Dr. Kalule was on the evening of June 3rd 2023 re-arrested at his clinic in Old Kampala. The arrest, warranted search of his clinic and his home in Kiwatule as well as detention, hence opening fresh painful wounds and worry as he was detained in an undisclosed safe house before he was released on bond on 24th June 2023. In this fresh arrest and detention, Kalule was again taken on charges of terrorism after it was alleged that five bullets were found in an electricity meter box at his home in Kiwatule. "I have always been charged for a crime I do not commit and my image and reputation has been soiled over the years beyond repair." So, a person who is supposed to help people preserve life, is being accused of taking life.
The aftermaths
Day and night, he is living in fear he could be arrested, interrogated over something he is not aware of, but simply because of his association with Pakistan as a medical and theological student, a fact that Dr. Kalule cannot dis-associate from because his papers and academic documents prove the same. Currently, Kalule moves as a `free` man and can go to his clinic to treat his patients alongside enjoying other freedoms but very skeptical any time he might be re-arrested, detained and tortured.
But he is sad that he has lost many things including friends, his clientele as a doctor and dignity. Dr. Kalule's drug stock is fast dwindling because at every arrest, his clinic has been searched and drugs taken as exhibits while others are destroyed by security operatives. Also, as a result of several arrests and detentions in torture chambers, he does not want to mention, his hearing and sight are gradually being impaired, not to mention the topsy-turvy dental formula smile, and, his bodily appearance that represent an aged and indisposed man at his only 49 years. Perhaps, his haters' wishes for him are starting to pay.
Bottom Line
In all this, Dr. Kalule says he is being troubled by the Tabliq sect and some family members whose intent is to cripple him financially, a position in which he could not be capable to finance, fight and preserve the land that belongs to the Moslems in Ntinda, Old Kampala and Kiwatule. Notable among his opponents in all this, is his toxic brother Hajji Badru Kirumira, who has been at the forefront of labeling Dr. Ismail Kalule, a terrorist, an exploit he swears, curses and preaches against.
Author Profile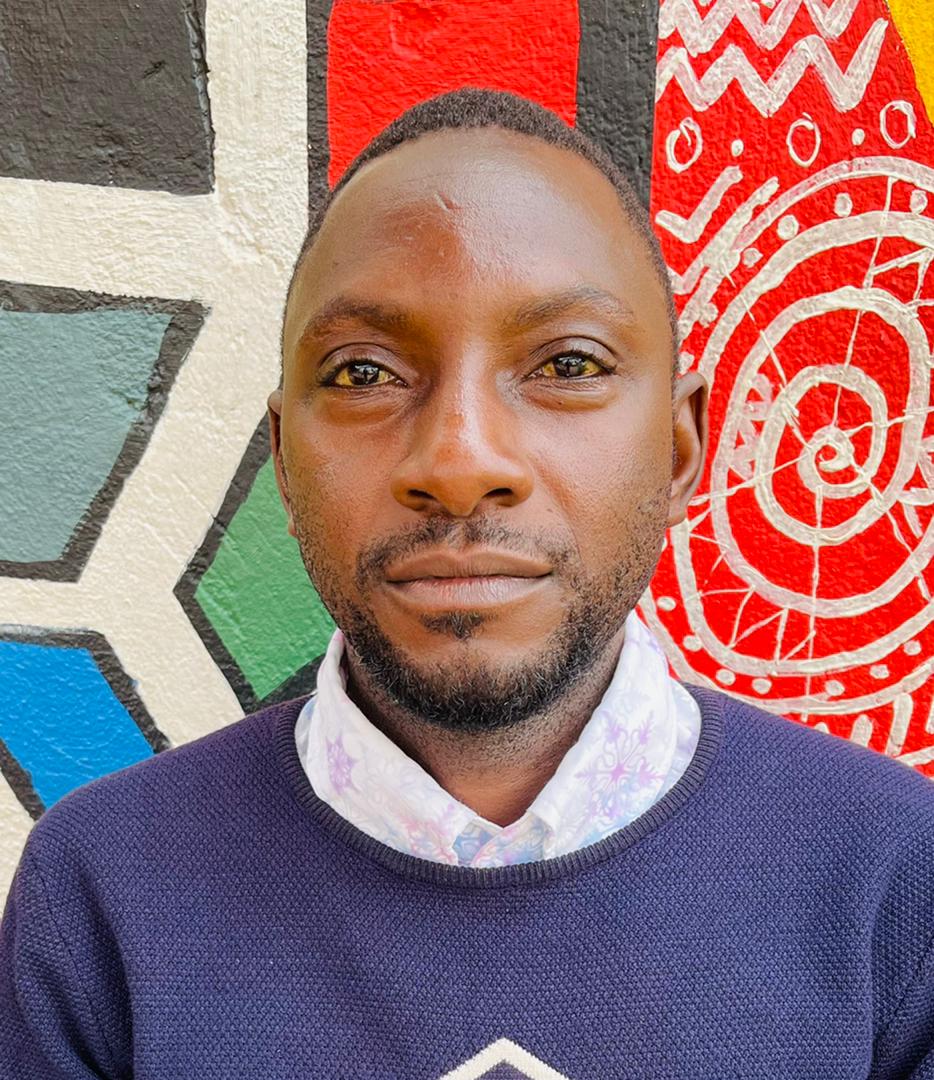 Mr. Daniels N. Tatya is an affluent Sports Writer, Commentator and Editor. His over 15 years of covering almost major sporting events makes him a revered and an authority on investigative Sports journalism in Uganda. He can also be reached via [email protected] +256(0)758268315