The Finance institutions Supervisor and regulator officially hands over a well overhauled and modernized Hamurwa Health Centre IV. The 330M facility serves a catchment area of 8,000 Mothers, The Investigator reports.
While the Bank is perhaps known for its mandate of maintaining stable prices and supervising financial institutions, it also recognizes that they operate within communities.
As such, they cannot achieve their complete mandate if the community they serve is not healthy. That's why it is important for them to as well focus on the wellbeing of mothers due to their undisputed contribution to society.

Today, the regulator of commercial banking institutions in Uganda has officially handed over Hamurwa Health Centre IV in Rubanda District focusing on the wellbeing of mothers due to their noble contribution.
Theatre transfers have been a big challenge at Hamuwra Health Centre IV due to the hilly nature of the area. The ramp and walk way constructed will ease movement of patients from the theatre to the recovery ward. Approximately 100 mothers deliver every month at Hamurwa Health Centre IV, out of which 30 deliver by caesarean section.
Hamurwa Health Centre IV is meant to serve a catchment area of 8,000 people; however, the Health Center also receives people from the districts of Kanungu, Kisoro, Rukiga and Rukungiri.
Gaining on the momentum of the success of the first initiatives under BoU@50, the Bank has now committed funds to revamp Health Centers nationwide. The Bank also continues to revamp health centers in Jinja, Masaka and Fort Portal with work scheduled to be accomplished soon.
Nakaloke Health Centre III in Mbale and Omel Health Centre II in Gulu District are the other Health facilities that have already been renovated and handed over to the respective district leaders.
Revamping and renovating of Health Centres was one of the 'Give back to communities' resolutions as the financial regulator was marking 50 years in 2016. They (BoU) decided to commemorate that anniversary through CSR initiatives, including a Charity Walk to that helped to raise funds for purchasing of medical equipment and renovating health centres in some of the districts across the country.
Author Profile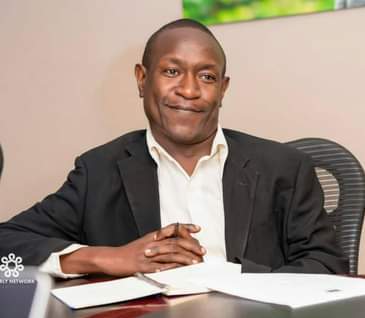 Mr. Jacko David Waluluka is another unique entertainment and general investigative news writer, a field he has diligently covered for over fifteen years. He's also the Chief Administrator at The Investigator. He can easily be reached via [email protected]