Women rights` activists have finally come full throttle in support of singer Maureen Kabasiita who alleges that she was battered by her hubby Captain John Kasami last week, after she sought custody of their love child whom he has since kept captive in his home.
The singer who met her ex-lover Kasami whilst she was the lead singer of his then famous Fusion band and Waterfront Beach, alleges that the suave fellow with whom they had a relationship spanning 12 years, thumped her to near pulp, when she went to visit her 6-year-old daughter at his plush mansion in Entebbe.
Kabasiita further alleges that though they had been living under the same roof for some time but in separate rooms, she was subjected to a series of domestic violence, unprecedented torture of their daughter and that shockingly, the relevant police authorities in Entebbe, have continued to purge any complaints by her person against Kasami.

When contacted at the time, a ferociously emotional and angry Kabasiita went on to re-awaken allegations of the captain harboring 'homosexuality' tendencies and holding regular 'gay' parties at the residence, which is thus an immoral environment that her daughter cannot live in.
Kabasiita, added that Kasami has failed to outlive his wantonness of orgies that he regularly holds at his residence and penchant for play toys, with a vast collection that he dishes out for his preferred 'fantasy' visitors to use while he watches.
"I have tried to open up several case files about domestic abuse in the Family and Child Protection department at Entebbe Central Police station, but have been disappointed on all attempts," said Kabasiita.
Those close to the two parties say that the pair is too arrogant for reconciliation. In the past, Kasami has also been linked to other women, who include singer Iryn Namubiru, who is said to have been involved in a fight with Kabasiita several years ago, which forced Iryn to quit the band.
Author Profile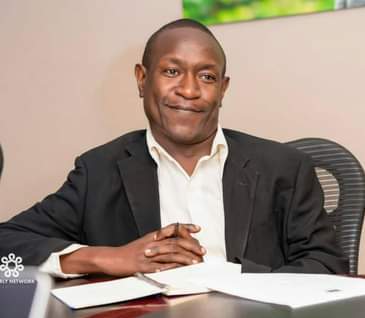 Mr. Jacko David Waluluka is another unique entertainment and general investigative news writer, a field he has diligently covered for over fifteen years. He's also the Chief Administrator at The Investigator. He can easily be reached via [email protected]