Whereas it was in singer, songwriter Fredrick Ssenyonga's right to demand for his alleged due balance for the song 'Gyenvudde' which he penned for singer Moses Ssali aka Bebe Cool, it was foolhardy for him to counter release the same song and engage in uncultured online outbursts in a bid to be fully paid.
It should be noted that though the duo entered into a business partnership in which Black Skin attests that he penned the said song, which fact Bebe Cool does not contest, Black Skin's confirmation that Bebe Cool indeed deposited some money for the same, indicates that he is willing to pay the balances.
However, Black Skin, instead of continuously engaging Bebe Cool who is renowned for his sluggish payment terms into an amicable way in which to settle the matter, he went full throttle by re-releasing the same song which was an undesired and demeaning method.

With the same lyrics, similar arrangement and shockingly better vocals, Black Skin had tested Bebe Cool's patience with the media being confused on whose song to play and which one was legit.
Whereas it is also alleged that the initial project was between singer Ronnie Mutabaazi and Black Skin, with the said song /lyrics deal being partially sealed about 2 and a half years ago, it is until Bebe Cool picked interest in the song that Black Skin reignited demanding for the balances.
We can authoritatively state that Black Skin, who had first demanded for Shs1m, was paid 500k, at the time, turned around and started demanding for a cool 10m shillings for the same after the audio was released recently.
With the success media rotation that the song that had been released by Bebe Cool was receiving coupled by the millions of shillings he had spent on the project and the continued inconveniences caused by Black Skin's social media outburst over the song and monies, it was just a matter of time before the situation reached its apex.
During this time, Bebe Cool's manager Mutabaazi tried to engage Black Skin's business partner Ras Malik, who also failed to solve the matter, with Black Skin continuously threatening that he was going to seek legal redress.
Indeed, Back Skin was on November 28, 2021 arrested at Eno Beats Studio, Makindye by security operatives, hoarded at Jinja Police station where charges of tarnishing singer Bebe Cool's name with humiliating statements against him in public and the media were pressed.
Singer and Songwriter Black Skin has been remanded to Luzira prison till 9th December, 2021 over allegations of character assassination, blackmail, defamation and infringing on singer Bebe Cool's music copyrights.
Black Skin is one of Uganda's uniquely gifted song writers and is credited for having been behind lyrics for songs such as; Katono by Bebe Cool, Up & Whine by Bebe Cool, Tatizo by Jose Chameleon, Sitani Tokema by Roden Y Kabako Ft. Sheebah & Fik Fameica. However, his current predicament should serve a lesson on how he liaises with his clients and mode of operation when it comes to business.
Author Profile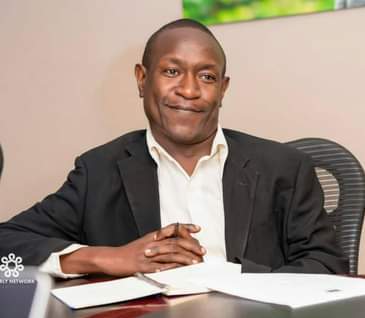 Mr. Jacko David Waluluka is another unique entertainment and general investigative news writer, a field he has diligently covered for over fifteen years. He's also the Chief Administrator at The Investigator. He can easily be reached via [email protected]