Celebrated BBC and Ugandan Tv Star Anita Kyampire aka Anita Fabiola's father Mathias Mugisha, is under surveillance over threatening to harm himself after his daughter and her hubby, Ronald Mark, sarcastically abused him into submission.
The drop-dead gorgeous Fabiola, whose moral stature was unquestionable until the 'exchange' exposed, shocked the world in a leaked audio regretting why she had been born by such a lousy human being and how he sadly managed to give birth to her and her siblings.
According to an insider, Fabiola, convinced her mother to move out of the family house in the outskirts of Kampala, some time back and rented for her a plush residence in the upscale suburb of Buziga.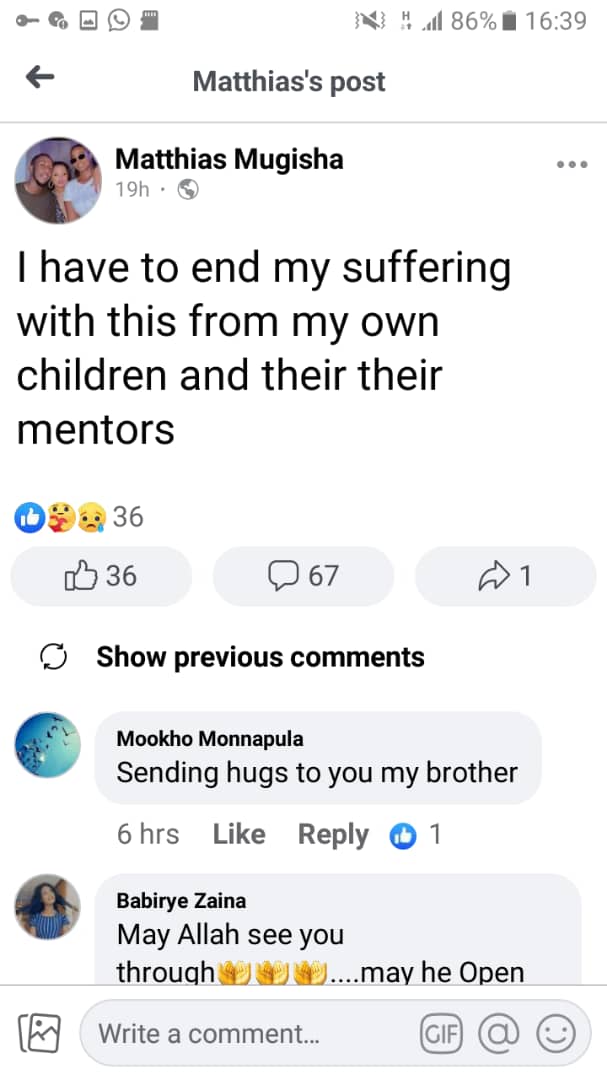 Sick and tired, Mugisha, a celebrated professional photo journalist took to his face book account last night and posted thus; "I have to end my suffering with this from my children and their mentors".
Many of his shocked friends requested him to pray to God who will see him out of this precarious situation. By the time we went to press, Fabiola, her mother and siblings were set to engage their father into a reconciliatory meeting.
For close to two years now, Mugisha has suffered serious abuses from his family, so bad so that, for those in the know of the real man, it was written all over his face all the time. It is a sad story of a hitherto joyous man who has reached the level of thinking to terminate his life.
"I know the whole story. I have once tried my basic counseling skills on him but his situation was deteriorating by day. However, we agreed that I will only write the story of his plight at the hands of his own closest family, when he tells me to do so," said our own CEO Stanley Ndawula, upon learning of this situation.
Author Profile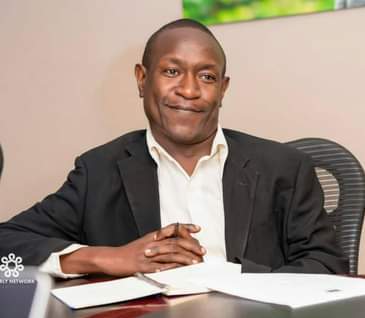 Mr. Jacko David Waluluka is another unique entertainment and general investigative news writer, a field he has diligently covered for over fifteen years. He's also the Chief Administrator at The Investigator. He can easily be reached via [email protected]