The Uganda Musicians Association (UMA) committee`s suspended trio of Halima Namakula, Phina 'Masanyalaze' Mugerwa, and Isaac Rucci have refused to appeal against the decision even with a directive to do so.
This follows advice by Ibrahim Mayanja aka Big Eye, the treasurer of the organization, who signed the suspension letter after a cabinet meeting was held on Monday, December 6, 2021, and resolved that the three board members should no longer represent the association.
Their suspension came following a recent squabble between Halima Namakula who is the Policy Board & UMA SACCO Head of Loans Committee, and Phina Mugerwa, the Association's Secretary, at the fairway hotel in Kampala over allegations concerning the E-concert money.

According to our insider pry, though the cabinet that suspended the trio initially believed that they were still cohesive as regards issues pertaining to the SACCO, the loud secret in their circles has it that none of them can sit at the same table at the moment, despite of the now seemingly unified stance.
Hell broke loose between Halima and Rucci after the pair squabbled over sharing monies that had been allocated to them, with others including promoter Juma Balunywa, as overseers of the NBS TV E-Concerts.
We are told that the trio surprisingly concur that Big Eye, does not have the mandate to sign the said suspension letter and that there was no quorum nor notification of the said meeting thus making the decision null and void.
Author Profile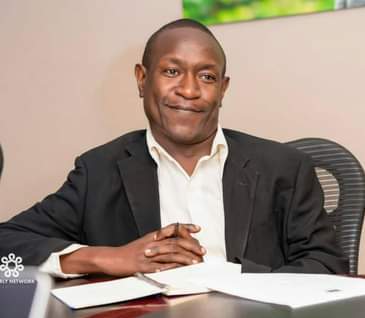 Mr. Jacko David Waluluka is another unique entertainment and general investigative news writer, a field he has diligently covered for over fifteen years. He's also the Chief Administrator at The Investigator. He can easily be reached via [email protected]