Pastor Aloysius Bugingo, the founder of House of Prayer Ministries and proprietor of Salt Media, and his new fiancée Suzan Makula Nantaba have been ordered by Entebbe Grade One Magistrate, Stella Okwong Paculal, to appear in court on January 21st 2022.
The madly in love duo has been with charges to do with marriage laws. Pastor Aloysius Bugingo and Suzan Makula are faced with three counts, all contravening the Marriage Act. This also includes contracting Marriage by customary Law.
Bugingo and Makula were dragged to court by public appellants Male Mabiriizi and Robert Rutaro Muhairwe for engaging in a marriage process (introduction) that was held on 7thDecember 2021, while Bugingo is still married to Pastor Teddy Naluswa Bugingo.

Bugingo, was recently summoned to appear at Kawempe Police Station to answer criminal charges of contracting a new marriage which he ignored. In 2019, Bigingo had dragged his wife Teddy Naluswa to court seeking to annul their marriage, a process that has still been ongoing, failed mediation attempts notwithstanding.
Naluswa, has since sustained a strong doggedness not to go against her biblical stance by accepting Bugingo's divorce proposal. Prior, Bugingo and Teddy had been advised by then High Court Judge Justice Joseph Murangira to first enter into a mediation process before the hearing of the case.
Bugingo, then contested the impartiality of both mediators namely, Bishop Joshua Lwere and later, Ms Alice Kagina. He opted to proceed with the hearing of the matter in the hope of disposing off the marriage.
However, before conclusion of the case under review, Bugingo and Suzan, went ahead and held a traditional introduction 'Marriage' ceremony aka Kwangula, thus the latest charges they are due to face.
Author Profile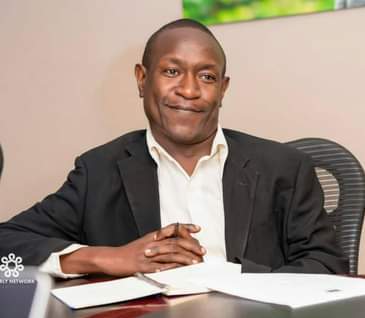 Mr. Jacko David Waluluka is another unique entertainment and general investigative news writer, a field he has diligently covered for over fifteen years. He's also the Chief Administrator at The Investigator. He can easily be reached via [email protected]