We can exclusively reveal that National Unity Platform principal, Robert Kyagulanyi aka Bobi Wine and his wife Barbra Itungo aka Barbie, have taken leave of the direct management of their prized One Love Beach in Busaabala, off Entebbe Road.
This follows a heated debate by the power couple that nearly compromised their relationship with Barbie insisting on overseeing the business, while Bobi Wine, insisted that keeping the family in charge of the business with interference from government agencies like the police would garner more business disaster.
The Busaabala show debacle, begun in 2019, when the Inspector General of Police Martins Okoth Ochola canceled Bobi Wine's independence music show dubbed 'Osobola.' In a letter dated October 2nd 2019 , directing the KMP commander to stop the show , Ochola alled that Kyagulanyi, at the time did not consider the preparatory plans for medical care, traffic control, crowd control and security.

However, earlier in 2018 during the infamous Arua municipality campaigns, the battle lines were drawn after a group of supporters to Independent – Bobi Wine- backed candidate Kasiano Wadri, collided with supporters of NRM candidate Nusrah Tiperu and chaos ensued, claiming the life of his driver Yasin Kawuma. Kawuma was seated in the legislator`s Tundura car Reg UAR 416K, when a bullet tore through his flesh.
Consequently, Bobi Wine was arrested and initially charged by the military court martial in Gulu on charges of possession of fire arms and live rounds of bullets, though the case didn't see the light of day.
With Barbie finally agreeing on letting go of her managerial role, the sensitive issue on who to zero on to take over the helm after her departure had kept the couple on tenterhooks until recently, when they decided to tactfully lease its management.
Since then, Busaabala has been in business unabated, following President Museveni's partial opening of the economy.
Whether Bobi Wine, will still manage to stage a concert at the venue minus being compromised by security when the economy is fully opened in a few days' time, is a story for another day.
Author Profile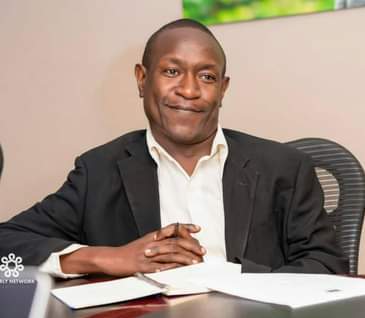 Mr. Jacko David Waluluka is another unique entertainment and general investigative news writer, a field he has diligently covered for over fifteen years. He's also the Chief Administrator at The Investigator. He can easily be reached via [email protected]