Recovering drug addict, counselor and singer Jackie Chandiru has revealed that she is now ready to date again and is totally single, searching for a native romantic man to bring back the sparkle in her love life.
Jackie broke the news to this reporter at the Serena hotel this week where she was quizzed on why she was spending the cold evening having a lone dinner at the prestigious hotel and if she was waiting for a date.
"I do not know why you don't mind your own business. So, what if I am waiting for a date! It's been a while since I was in love and would cherish the opportunity when it knocks," said Jackie.

When quizzed on what type of man she envisaged falling in love with now, she spilled the beans that after falling in love with a white man whom she later married, she has since had enough of them and that her heart now desires a man of her own color preferably a West Niler with whom they can start a family.
The sexy diva about six years ago at the occasion where only close family and friends were invited, wedded her then Polish fiancée Nal Van Vikt at the Kampala Serena hotel.
Despite at the local entertainment industry and media had speculation that she was in a relationship with celebrated lawyer Caleb Alaka and would marry him.
Jackie, who until recently had been living in Kenya, undergoing drug addiction rehabilitation, has since recovered and has embraced Jesus as her personal savior. She is also working on her comeback album, to reclaim her lost glory in the Uganda music industry .
Author Profile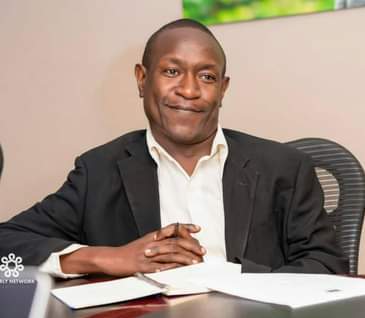 Mr. Jacko David Waluluka is another unique entertainment and general investigative news writer, a field he has diligently covered for over fifteen years. He's also the Chief Administrator at The Investigator. He can easily be reached via [email protected]