The name Nyanzi Namawejje keeps cropping up in issues regarding the wanton appetite to seize or take control of property of her family members.
Nyanzi came to prominence after it emerged that she was battling with her daughter, France based singer Iryn Namubiru over the ownership a piece of land in Nambale Mityana.
The land was bequeathed to Namubiru by her grandfather, Godfrey Nyanzi Ssemitego who passed away on August 28th 1998.

Our investigations into the alleged fictious dealings of Nyanzi have since unearthed several cases in which she has been involved, many of which have sometimes landed her into trouble with the law. Latest on our desk is Namubiru`s deep account of what she`s gone through and still counting.
Namubiru`s Story
"In 2010, I expressed my desire to start constructing a personal residential house. I don`t know if my mother knew that I already had land. Well, I was possessing Land in Lubowa and in Nalumunye though it's not where I wanted to build.
My mother quickly offered me a piece of land measuring 11 decimals. She parceled it out of her 25 decimals of land located opposite Lubowa gardens. I did not ask for this land. For emphasis, I was financially secure at the time.
I asked her to put it in writing as I know my mother as someone who is not truthful at all (mukumpanya). I had been a victim before and I have seen her engaging in dubious things for which she was incarcerated.
The father of my children signed as a witness. After that, she gave me conditions. One, I had to put two Identical houses, one for her and another for me. We would use mine together as I make money to build hers which she would later leave to her daughter, Yvette.
I asked her if she had told her children about it. She replied in negative. She wondered why she had to tell them after all.
I asked her to sign for me transfer forms so I could get a title for my 11 decimals. She refused, saying she didn't want to divide the land.
The second condition, she wanted me to use an engineer and architect of her choice. She actually harassed me to call this person practically so I could get an architectural plan for the houses.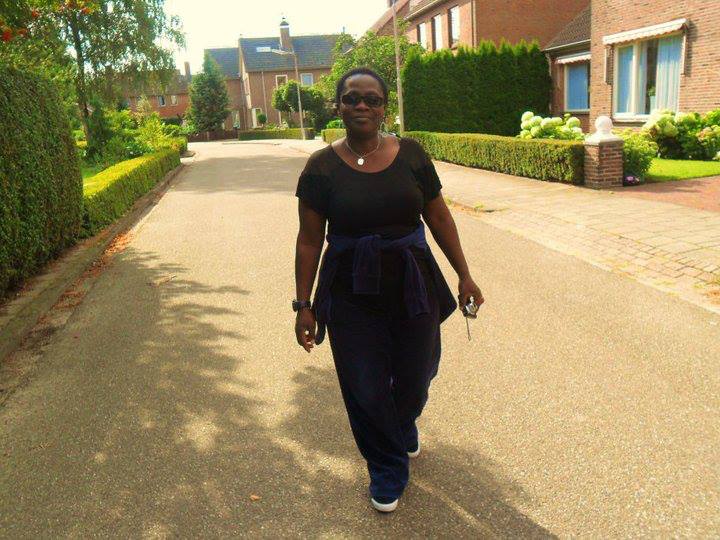 Thereafter, my mother started asking me for money for everything. I think she felt I should be so grateful for this piece of land.
But Aidah Nansubuga, the one who was always around me and her at the same time, warned me. She told me never to build on that land. She told me Nicholas is damn serious. Nicholas is the man that follows me, my mother's son.
Aida was always used by mother to spy on me. She was supposed to pass on whatever I was up. Of course, I was already uncomfortable with my mother's whole arrangement. So, I did not do anything on this piece of land. And for about nine months, my mother didn't bother to speak to me.
I later found out that she had used her husband, Kenneth Brock`s retirement money to buy the land. She told the man that they were to use the land to invest in real estate. This happened in 2007.
I also found the Land title in her and her husband's names with the plans she had made already for the houses she wanted. I guess it was the reason she was forcing me to use her people.
Word reached my mother's children about the land in Lubowa. She said she had never given it to me. That I was actually plotting to steal her land. She even called me and told me she had been informed that I was selling that land.
She called me again saying I was selling murram from her land. I did not know about any of this since I did not want anything to do with this land anymore. Her children said they would kill me.
In fact, it was instead her own children who were trying to sell whatever she was trying to sell. Nicholas went behind her back and asked her husband if he could sell this land since the mother hadn't developed it.
I just imagine what I would be enduring now if I had spent my hard-earned money on her land! I would like to bring to your attention the other property that my mother has taken forcefully, conniving and colluding with her children.
They have grabbed a house her stepchildren Nanette and Yvonne inherited from their Auntie Prossie. Today, they have turned it into a lodge just like their main houses near Calendar Rest House and are the ones collecting money from it.
My mother's mother-in Law, Yunia Nakijoba "Kuggi" (paternal grandmother to her children Nicholas, Yvette and Esau), died over 15 years ago. I'm not sure of exact date and she never left a will. The only surviving child of the Late Yunia Nakijoba is Christine Nanjala Balabyekkubo, wife of the Late Pastor Balabyekkubo.
My mother Justine Nyanzi Namawejje and Christine somehow wrote and signed papers for Christine declaring her the legitimate heir with the help of Lawyer Sseguya. Sseguya is Christine's half-brother. My mother signed as witness.
When my mother realized she would not get the share she wanted, she reported Christine saying she forged her signature. She said Christine should not inherit or take over that property.
As I speak, it is my mother's children who are collecting money from Nakijoba's Estate disregarding other grandchildren and Christine. Silas Ssajjabi Babaluku (their cousin) started developing the place, but he was chased away and his equipment were sold off.
My mother tried so much to involve me in these fights, but I categorically refused as I am not connected to them at all and I thought it was not correct. Today Silas does not even set his foot near that place.
And now my mother's sons are fighting among themselves as well for the money collected. This place is just opposite Calendar Rest House in Makindye. Anybody doubting me, can go there and confirm whatever I am talking about by asking people around the place." To be continued…
Author Profile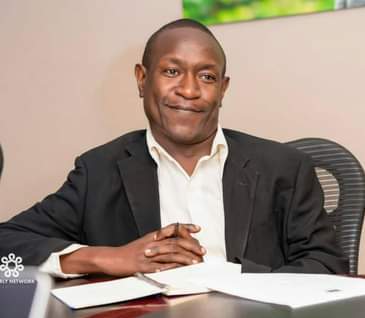 Mr. Jacko David Waluluka is another unique entertainment and general investigative news writer, a field he has diligently covered for over fifteen years. He's also the Chief Administrator at The Investigator. He can easily be reached via [email protected]