The National Water and Sewerage Corporation's Water Quality, Static plant, Block map/GIS, Regions and, Business Stream departments are at it again. Analyzing all existing water quality issues and discoursing further actions required to enable achievement of the set Corporate Plan goals.
Chaired last week by Director Business and Scientific Services, Dr. Rose Kaggwa, the monthly session of the Water and Sewerage Treatment Process Improvement Team (WATSANPIT) assembly looks to improve water supply quality & reliability in the all-water supply systems.
They also aim at establishing the operational status of the water treatment plants and network system, establish the operational status of the wastes water collection, treatment and disposal, develop an improvement plan and, conduct a stepwise implementation of the improvement plan.

In a bid to improve water supply, water quality, wastewater collection and disposal plus system upgrades, Dr. Kaggwa recommended area visits in all the regions to scrutinize the factors that lead to process failures and recommend process improvement strategies.
The scope of works for all the water supply/wastewater collection and disposal improvement interventions includes but isn't limited to; Infrastructure assessment of the water supply and wastewater systems, evaluating the efficiency of the process control of the water supply, wastewater collection and, disposal systems which include determining the efficiency of process units, emerging raw water quality challenges. Influent and effluent quality of wastewater.
The scope also encompasses assessing the status of the operation and maintenance of chemical dosing systems such as pumps (raw water, high lift pump) delivery, capacities plus chemical dosing pumps and calibration schedules, Evaluating the laboratory infrastructure of the water supply systems like laboratory status, available equipment, infrastructure improvement options as well as, assessing the status of the operation and maintenance of the reservoirs, pipe network.
Notably, the process improvement strategies are characterized by both short and long-term interventions. Also, Improved water quality and supply reliability were quite the achievements.
Author Profile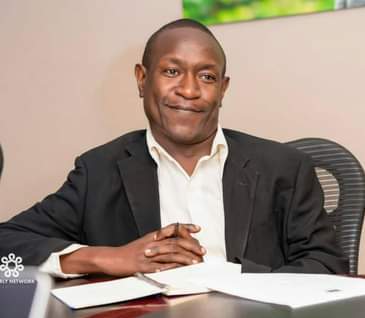 Mr. Jacko David Waluluka is another unique entertainment and general investigative news writer, a field he has diligently covered for over fifteen years. He's also the Chief Administrator at The Investigator. He can easily be reached via [email protected]