What initially started as a family feud over sharing property of the late Godfrey Nyanzi Ssemitego, a father to Justine Nyanzi Namawejje the mother of songstress Irene Namubiru Morel, has now degenerated into a sad tale that zeros on the paternity of the singer.
With news flooding several social media handles over the weekend with allegations of the France based singer having caused the incarceration of her mother, Irene was forced to pen a rebuttal of the same in a painstaking post on her official social media handle which reads;
Irene Namubiru Morel

And NO! I have not put my MOTHER in Prison SHE IS NOT and HAS NOT BEEN IN PRISON over the last few days, just like I have never filed any case against her in COURT like she is telling people now!
I have not and have never!
This has got to Stop!
In our quest to get to the bottom of this bottle-neck, we triggered her person into revealing some details of the issues at hand, she joined in by penning thus;
Dear David, if you can get my mother to tell you whatever I did to her and her children, whatever I have stolen from her and whatever I have not done for her, who the father of my children is, and the people I have killed, what my tribe is, if I am a Muganda or Munyoro, or even if she is my mother! I will give you an interview in depth! And if there is any apology I have to give, I will. Because this is too much.
90 percent of all the miserable, disgusting and false information about me on internet starts with my own mother that I have not been in contact with for 8 years because of her toxicity!
I am tired of being threatened to be reported to "Social Media, bloggers, gossip mongers, friends and anybody I associate with" perpetually just because Maama aba Maama mbu era tasobya!
Nobody has disparaged me as much as my mother has in 25 years!
How do I even explain these things to my children?
The Genesis
It should be noted that reports of a storm brewing between Irene and Justine, her mother leaked to the media after the demise of her grandfather Godfrey Nyanzi Ssemitego on 28/08/1998 over a parcel of land located in Nambale Mityana which, he had bequeathed to Justine Namawejje, Brenda Nyanzi Kigema and Irene Namubiru, prior to his death.
However, the Irene Namubiru's mother Justine Namawejje later went ahead and contested her father's decision of giving a piece of his land to a granddaughter whom she claimed was not entitled to. She then alleged that her father had died minus making a will.
Contrary to Namawejje's assertion, her sister Brenda Nyanzi Kigema has always said otherwise insisting that the said land indeed belonged to Namubiru since he had gifted his grandchildren with an acre of land each.
A volley of court and social media battles within the warring parties have continued to be fought between the different camps with the most vocal being the singer's half siblings Yvette Namubiru alias Irene Opio who lives overseas, Roberto Nsimbe Ezau and their mother.
In a twist of events, Irene has opened a new lead into the family squabbles insisting that whereas it would be in her right, the said land issue which she now has little or no interest for the sake of bringing peace into the family, is just a piece of an iceberg in the troubles that continue to haunt the family.
Watch this space for a one on one chilling interview with Irene Namubiru over this issue in our subsequent edition.
Author Profile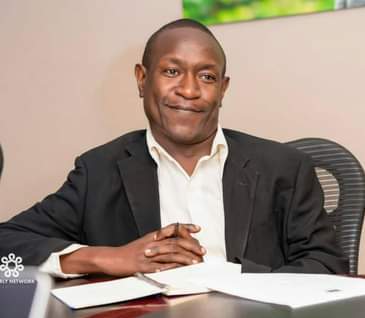 Mr. Jacko David Waluluka is another unique entertainment and general investigative news writer, a field he has diligently covered for over fifteen years. He's also the Chief Administrator at The Investigator. He can easily be reached via [email protected]