Word coming in from the corridors of the national theatre indicates that singer Daniel Kazibwe aka Ragga Dee, the National Cultural Forum (NCF) guru and the Uganda National Cultural Center (UNCC) Chairman board of trustees Sam Okello Kelo, have parted ways and can no longer stay in the same space.
The hitherto friendly pair is said to have fallen out after their bodies collided over disbursement of monies measuring in billions that originated from the ministry of gender, labor and social welfare and meant for the entertainment sector.
Our pry, who is pertinent with information regarding management affairs at the theatre, indicates that whereas they had cordial relationship whilst still engaging for stimulus funds from both the Operation Wealth Creation boss Caleb Akandwanaho aka Salim Saleh and the Gender Ministry, the relationship started getting strained when they received their first lot of about UGX2bn in 2021.

This is after the Executive Director UNCC Peter Ojede and Sam Okello Kelo, insisted that they would invest the money into a project termed as E- Concerts, that would premier on selected local TV channels and create revenue for about twenty artistes on each production.
This development was contested by Ragga Dee's NCF, who argued that it would be more prudent to invest the money into a revolving fund like SACCO's that would benefit a bigger percentage of entertainers.
Whereas Ragga Dee was later cornered into accepting to tag along the E-Concert project, he was later vindicated after the shows hit a snag just after six of the 54 projected productions. It is during this time that Ragga Dee and his team once again petitioned the OWC and the ministry of gender to freeze funding of the project.
The same team later, also headed to parliament where they independently requested for a stimulus package for the entertainment sector to the eerie of both Ojede and Okello.
It is at about this time that both Ragga Dee and Okello, finally dissolved their partnership and have since been involved in a war that has now encompassed parties on both NCF and UNCC officials.
The source also intimated to us that UNCC that manages the National theatre, has since embarked on a secret mission to close the offices of the NCF that is based there.
However, with a pool of over UGX5bn shillings being earmarked for disbursement to the NCF, we are told that now the fight between the two warring factions has been re-ignited thus straining the relationship between Ragga Dee and Sam Okello kelo into disrepair.
Author Profile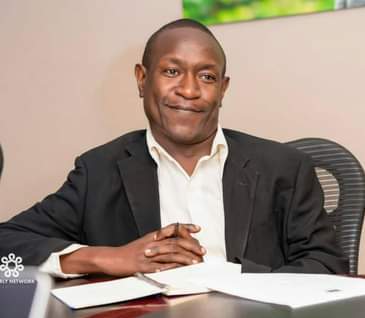 Mr. Jacko David Waluluka is another unique entertainment and general investigative news writer, a field he has diligently covered for over fifteen years. He's also the Chief Administrator at The Investigator. He can easily be reached via [email protected]