Desire Kakande, a member of the National Unity Platform (NUP) and an observer during the 2021 Uganda presidential election, has accused the Special Forces Command (SFC) of torturing him after he refused to collaborate with the government.
Kakande, who spoke to reporters on condition of anonymity, said he was arrested by SFC officers on 2, May, 2022 and taken to a detention facility in Kyengera. He was subjected to severe torture, including beatings, sleep deprivation, and the use of pliers to tear off his flesh.
"They wanted me to spy on the NUP and report back to them," Kakande said. "But I refused. So they tortured me."

Kakande's detention is latest in a series of reports of torture and abuse by security forces. Recently, the government has cracked down on opposition, arresting and jailing their leaders and activists.
The SFC has been accused of human rights abuses, including torture, extrajudicial killings, and arbitrary arrests.
The government has denied the allegations of torture against Kakande. However, a medical examination conducted by a human rights group found that he had sustained injuries consistent with his claims.
Kakande's case is one of the many dangers faced by opposition activists. The government's crackdown on opposotion has created a climate of fear and intimidation, making it difficult for people to speak out against the government.
In a statement, the NUP called for an independent investigation into Kakande's case.
"We are deeply concerned about Desire Kakande's torture and detention," the statement said. "We call on the government to immediately investigate this case and bring the perpetrators to justice."
The statement also called on the international community to pressure the Ugandan government to end its crackdown on opposition.
"The international community must not stand by as the government of Uganda tortures and imprisons its own citizens," the statement said. "We call on the international community to take action to ensure that the rights of all Ugandans are respected."
Author Profile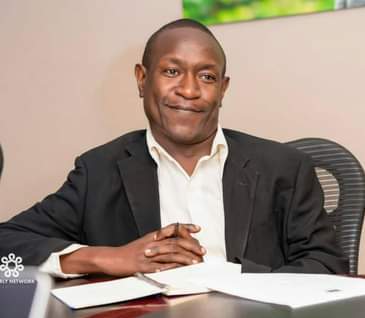 Mr. Jacko David Waluluka is another unique entertainment and general investigative news writer, a field he has diligently covered for over fifteen years. He's also the Chief Administrator at The Investigator. He can easily be reached via [email protected]