The Ministry of Gender, Labor and Social Development through its watchdog mandate, has given the Uganda Musicians Associations (UMA) Electoral Commission a go ahead with its scheduled 28th June 2022 election for new UMA executive.
This follows a crisis meeting that was called by Ms Juliana Naumo, a commissioner at the Ministry who was assigned to mediate the aggrieved parties. The Uganda National Cultural Center (UNCC) executive director Francis Ojede, had on Wednesday wrote to UMA advising them to stay the said election until further notice.
In the meeting that was attended by Hon. Hillary Kiyaga, a member of the UMA policy board and its legal counsel Sliver Kyagulanyi, urged that UNCC had misinterpreted and diluted the efforts of UMA to mobilize its members to participate in the said election and that it was in their mandate to hold the same as the constitution requires.

When pressed on whether upcountry members would be given a chance to vote for their desired leaders, the team was edgy but still managed to convince the commissioner, who later gave them a green light to go ahead with the process as earlier planned. By the time we went to press, UNCC was yet to release a statement to the same effect.
UMA has twice in the recent past failed to hold the same election with the last attempt being on 8th June 2022, where Lord Mayor Erias Lukwago, the legal counsel of one of the contestants Mansoor Lubega aka King Saha, stormed the tally center at the National Theatre contesting the then used online poll system that he alleged it had been compromised prior. Saha, Cinderella Sanyu aka Cindy, and little-known Ramathan Mutebi aka Lord Bitemu are vying for the presidency of the association.
Author Profile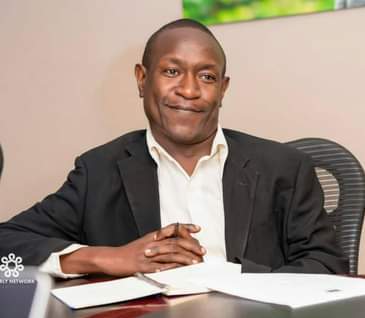 Mr. Jacko David Waluluka is another unique entertainment and general investigative news writer, a field he has diligently covered for over fifteen years. He's also the Chief Administrator at The Investigator. He can easily be reached via [email protected]