We can exclusively reveal that singer Mansoor Ssemanda aka King Saha and his lawyer cum Kampala Lord Mayor Erias Lukwago, have threatened to Drag Uganda Musicians Association Electoral Commission to court for redress if they ploy to hold elections of the Association presidency online again.
This follows a statement issued by the UMA Electoral Commission Chairman, Geoffrey Jeff Ekongot on 8th June 2022 at their offices at the National Theatre, in Kampala, that the commission intends to hold another online based election at its earliest convenience, following the flopped 6th June ,2022 process.
King Saha, who is contesting for the slot against his main challenger and current UMA president Cinderella Sanyu aka Cindy, and a little-known Ramathan Mutebi aka Lord Bitemu, contends that the online process has already been compromised by the commission in favor of Cindy.

As if to give credence to his earlier allegation of online tempering, the system that was used for voting on the day failed in the middle of the exercise at the main tally center, National Theatre.
Interestingly, the system also failed to sieve/ascertain and confirm the Voters authentication which baffled both the candidates and their agents who couldn't monitor the flow in of votes at the tally Centre, though large screens to relay everything had been made available at the center.
It was at about this time that Saha's lawyer, Lukwago stormed the tally center and reaffirmed his client's dissatisfaction with the process which he labeled a sham. After a lengthy exchange, Lukwago again made it clear to Jeff that the process be discontinued and redone under a new arrangement.
Shockingly, Jeff and his team are said to have agreed to hold another election under the same contested online system, which Saha and his lawyers have promised to contest or even stay, using a competent court of law. It should be noted that Saha and his team insist that the election should be held using the 'Line Up' formula which the Commission insists is outdated and too expensive for them. By the time the process was frozen, Saha had 218, Cindy had 309 while last placed Bitemu had 9 votes.
Author Profile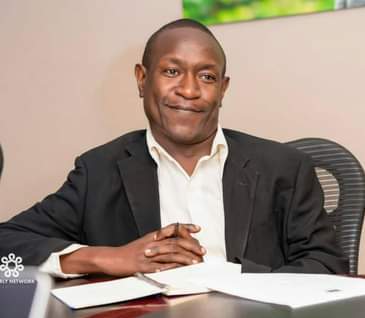 Mr. Jacko David Waluluka is another unique entertainment and general investigative news writer, a field he has diligently covered for over fifteen years. He's also the Chief Administrator at The Investigator. He can easily be reached via [email protected]