Plot 1 A Cooper Kisementi, an address that gave deceased veteran radio and Club DJ Alexander Mukonzi Ndawula a livelihood and decency to live, will be his first stop over before being laid to rest. DJ Alex 59, died on 6th June at Nsambya hospital in Kampala.
As uniquely and unpredictably as he lived his life, the ace DJ's final journey will commence on Friday 8th July 2022, at the Capital FM gardens for a public vigil and a memorial mass that will start at 2pm. The Capital Gardens is a place that DJ Alex spent about 20years churning out his Deejaying and presenting skills that wowed many, during the unveiling of the new FM radio craze.
Alex begun his radio journey at Sanyu FM before moving to Capital FM. Born in New York, the United States of America in 1963, Ndawula relocated to Uganda when his father passed on, at only eight years.

Ndawula would later join St. Mary's College Kisubi but one year later, he went to Nairobi, before he came back to Uganda and joined Namasagali for his High School and finally, Nakawa Technical Institute from where he did Marketing.
There will be a funeral service for the fallen DJ at Rubaga Cathedral on Saturday 8th July 2022 starting at 3pm. DJ Alex's body will later on be taken to Kyamaganda village in Lwengo District where, prayers will commence at 12pm and later his remains will be finally laid to rest. Fare thee well Alex Ndawula
Author Profile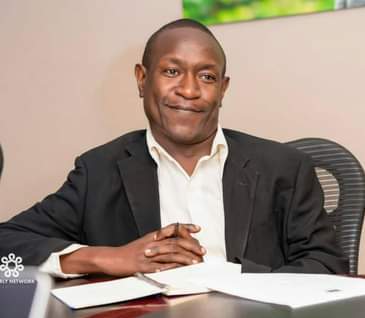 Mr. Jacko David Waluluka is another unique entertainment and general investigative news writer, a field he has diligently covered for over fifteen years. He's also the Chief Administrator at The Investigator. He can easily be reached via [email protected]