All is set and ripe for the 4th Edition of the 'IWACU HEZA' (Our Home is Cool) festival come this Sunday. This comes after the attendance confirmation of the Headline Performers; Ingyenzi Troupe, Sir Jose and Bwiza Emerance.
The event, which is organized by the Bafumbira World in Kampala, will be, and has always been, a celebration of the contemporary culture of Bafumbira, Barundi and Banyarwanda in Uganda. The lot share a lot in common, plus a very rich heritage. Tickets to this meticulous event are sold at Yaya Xtra Residence Kisaasi, Rubis Petrol Station Kansanga, Food Platz at National Theatre, DB9 Bar in Kareerwe and New Life Bar Kamwokya.
The overseer of the event, Mr. Edgar Mfite Niyimpa, said that this time round, they had meticulously planned for the fete to be filled with glitz, glamor and wholesome family entertainment that will feature several activities. This particular episode will take place on Sunday 31st July 2022, at the Hill Top Hotel in Naguru, and early bird tickets will cost 10k whilst at the gate they will be going for UGX15k.

They also a sitting arrangement where, a table of 6-pax with a bottle of whiskey, will set one back with 500k. This episode of the tri-annual event is sponsored by Crown Bottlers under its Pepsi brand, Magnum Security company, Next Radio, UG Tickets, Pilsner Lager and the Voice of Bafumbira Radio. Other performers at the event will include; Dj Emma Tnum, Laika, Hayes Willit, Slenda MC, and DJ Lenzo among others.
Author Profile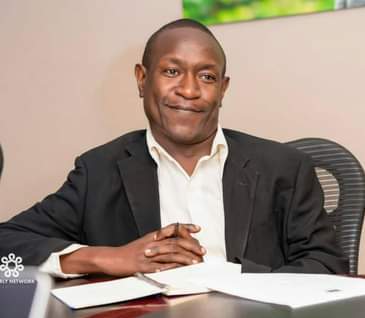 Mr. Jacko David Waluluka is another unique entertainment and general investigative news writer, a field he has diligently covered for over fifteen years. He's also the Chief Administrator at The Investigator. He can easily be reached via [email protected]