On 23rd July 2022, Shadir Musa Bwogi will square off in the ring against Jinja's Henry `Stopper` Kasujja, in the middle weight (72 Kg) collection. This will be just his second fight after the maiden pro-fight against Herbert Mugarura at the Phillip Omondi Stadium in Kampala on April 1, 2022.
But to him, that is not the story to tell. His is the joy, pleasure, love and attachment he receives from his fans since he turned professional early this year. "It's been a wonderful time so far. I think I did the right thing at the right time turning professional. I have received so much love and my fans are so much near to me than when I boxed as an amateur," Bwogi thankfully told this website. Sanctioned by 12 Sports Round Promotions, Bwogi won his maiden pro fight with ease, so much to the excitement of his passionate fans in Lugogo.
Bwogi said that he was forced to join the professional boxing ranks after realizing a vacuum in Uganda. He said that his experience from amateur boxing together with his colleagues would definitely breathe new life into professional boxing in the country.

This is very evident seeing a big following behind him today, something he says has truly made him enjoy doing it more and more often. "I am enjoying and want to do more of professional fights for my fans. They love me." On Saturday 23rd this July at MTN Indoor Arena, Lugogo in Kampala, the former Uganda boxing national team (Bombers) Captain in him will make more strides in the professional docket of the industry.
Bwogi vows to crush his opponent "I am so much experienced than him (Kasujja). He is not among the fighters that I think about. I will crush him" Bwogi confidently vowed.
Author Profile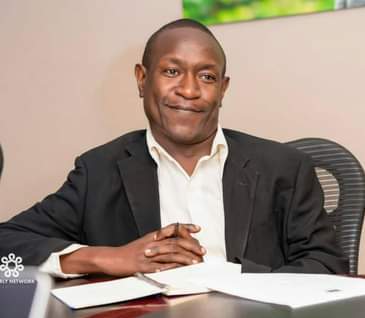 Mr. Jacko David Waluluka is another unique entertainment and general investigative news writer, a field he has diligently covered for over fifteen years. He's also the Chief Administrator at The Investigator. He can easily be reached via [email protected]